LOS ANGELES (DECEMBER 9, 2022) – Emser Tile, leading designer and producer of the world's finest tile and natural stone, today announced the release of four new collections of glazed porcelain and ceramic tile: Tubage, Boxwood, Fragmento and Estasi.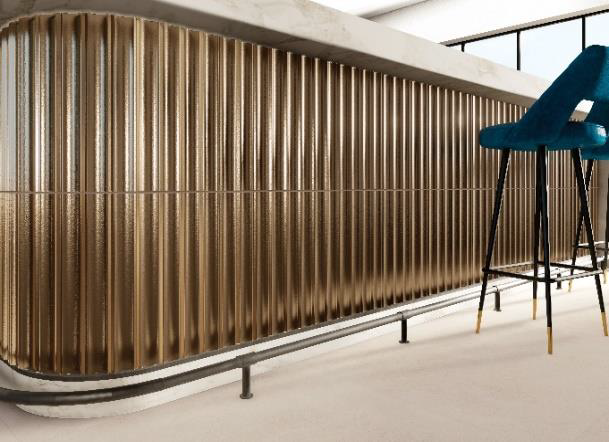 Tubage™ glazed porcelain adds order and depth with long, clean, elevated lines. Inspired by the ancient technique of fluting, Tubage™ draws its inspiration from the decorative elegance of classical architecture. Promoting a play of light through rhythmic grooves and scalloped dimension, this glazed porcelain tile stimulates the senses by creating a unique and unexpected finish to walls and bar fronts alike. The tactile allure of its 3D surface adds a sense of movement and visual interest as a statement wall treatment while its innovative design allows for unique corner installations. Available in a 7"x16" size with a glossy finish, Tubage™ offers a striking color palette of six hues all grounded in the beauty of nature.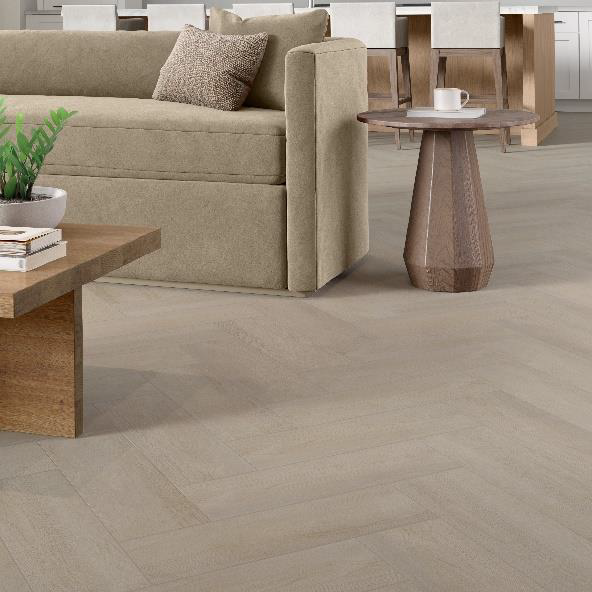 As the name would indicate, Boxwood™ replicates the warm beauty of solid wood flooring. As a glazed ceramic tile though, it offers wonderful benefits inherent to tile, with a natural wood grain appeal. Boxwood is inspired by the beauty of natural materials and is available in three warm neutrals, and one size.

"The four latest collections are each quite unique, making the creative possibilities endless," said Suzanne Zurfluh, Director of Design and Trend at Emser Tile. "Our team is excited to see how designers approach application with each of these, as they really open the door for pushing aesthetic boundaries."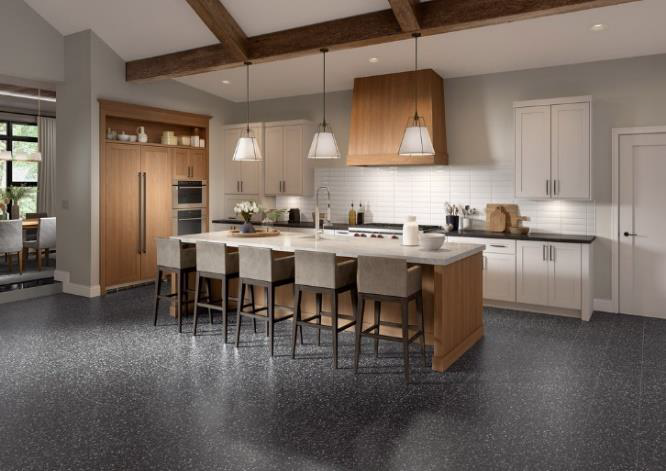 With a fine, speckled Terrazzo-like look, Fragmento™ is a subtle stunner in both residential and commercial spaces. Offered in two sizes and six sophisticated (speckled) colors, this new collection will add character and charm to any setting. It is available in two flecked visuals that highlight either small or large flakes and resembles the beauty of classic terrazzo.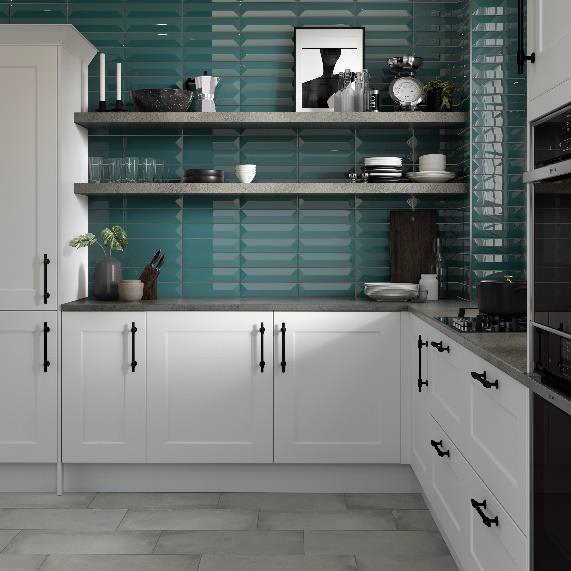 For an elegant, yet bold look, Estasi™ immediately catches the eye and draws one's attention with its tactile appearance. This glazed ceramic subway tile is offered in six stunning cool neutral colors, one size and the option of peak or flat, matte or glossy. It is the perfect choice for walls, be it accent, or anchor point.