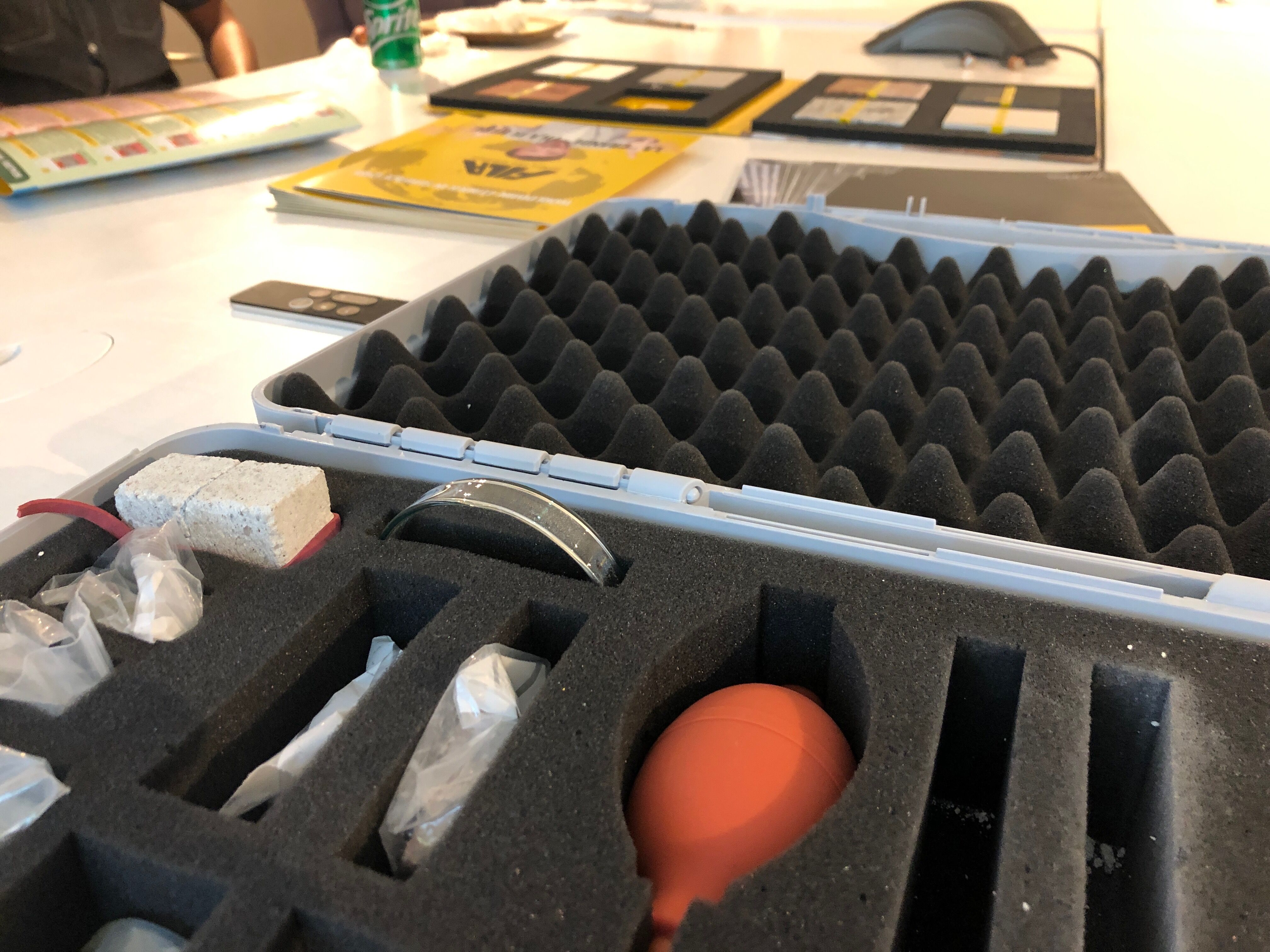 A large number of architects and designers recently took a break from their daily grind to learn about FILA Solutions at a Lunch & Learn held in Miami, Florida at the studios of Oppenheimer Architecture + Design, LLP.
The two-hour presentation included an overview of the most recently introduced, as well as tried-and-true FILA product lines for both residential and commercial installations. It provided attendees a better understanding of how to best protect natural surfaces, such as granite, marble, travertine, concrete and even wood, which they are constantly specifying.
"We all know the saying" stated Jeff Moen, FILA USA's National Sales & Marketing Director. "An ounce of prevention is worth a pound of cure. If we can educate the specifiers on what's best to prevent and maintain their projects, then everyone… the designer, the owner, the contractor, wins with a successful installation!"
The hands-on product demonstrations prompted an energized Q&A Session. The intention of these events is to actively share expertise in the cleaning, maintaining and protecting of natural surfacing materials. FILA's Lunch & Learn provided a comfortable environment for participants to discuss pertinent issues, engage with a solution expert… and ultimately, develop relationships, as well.
"FILA is committed to its customers", continued Moen. "We stand behind our products because, frankly, 'they work.' In addition to our continuing Lunch & Learns across the States, our US team is always on hand with a professional support system, providing regular training sessions just like these."
For more information, call FILA Chemicals USA Corp at 305-513-0708 or visit http://www.filasolutions.com/usa.