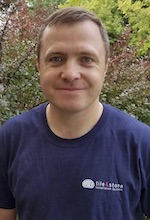 Passion, enthusiasm for education and quality service help him score
Pavlo Starykov, owner of Star Tile & Stone LLC in metro Portland, Ore., is a residential tile contractor who specializes in creating beautiful showers, bathrooms, vanities, and fireplaces of large-format tile panels and natural stone. He is also a Stone Forensics Certified Stone & Tile Inspector who provides inspection and consultation services.
But prior to moving to the United States in 2008, his life was very different.
"I am a former professional soccer player who played for various clubs in Germany, Ukraine and Switzerland, including Youth Academy of Borussia Dortmund, U-16 and U-18 Ukraine National Teams, to name a few,"
Starykov said.
I became an NTCA member after realizing my desperate need in continuing technical education and the connections with like-minded professionals.
Starykov changed his career when he moved to the U.S., taking on a new challenge as an entry-level tile setter's assistant. Over the next six years, he worked his way up to a journeyman. He credits skilled craftspeople at Campbell's Custom Tile (Lake Oswego, Ore.) and Paragon Tile & Stone, Inc. (Wilsonville, Ore.) with providing him with a rich array of experience during that time.
In January 2016, Starykov struck out on his own, parlaying his "passion and vision to grow further as a professional and tile specialist" into his own tile and stone contracting business, Star Tile & Stone LLC (TilePro-USA.com, CCB #209147 | WA # STARTTS840OG)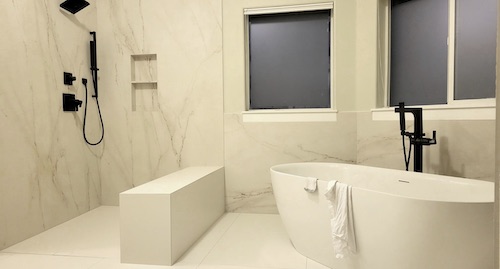 "I mostly work directly with homeowners and my motto is very simple: 'Keep Portland's Tile Normal!'" he said. "Over the years I have built a reputation as a contractor who stands for industry standards and is passionate about his work. My installations come with a long-term warranty because the contractor who doesn't cut corners can guarantee great long-term performance of his end product, along with educating his customers about best maintenance and care practices."
Starykov wasted no time in joining the National Tile Contractors Association (NTCA) – becoming a member in November 2017. "I became an NTCA member after realizing my desperate need in continuing technical education and the connections with like-minded professionals," he explained.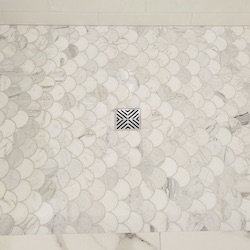 He places high value on NTCA and, "having a unique opportunity to use all the resources of the best trade association in the world that is fully focused on following and developing industry standards, up-to-date installation methods, and excellent business practices. My tile world and business forever changed after joining NTCA."
These technical resources and up-to-date installation methods include the NTCA Reference Manual, TCNA Handbook, and ANSI standards. He also benefits from "learning from one of the best tile contractors in the nation, and having continuing technical support from the association through the NTCA trainings, webinars, and monthly TileLetter magazine." And he gives back to industry, as an NTCA Region 9 Ambassador.
Combining his skill and passion with NTCA resources, he said, "I can provide highly professional installation services at decent pay rates that allow me to provide for my family and to really grow my business reputation."
Starykov took the opportunity to up his game by taking the Certified Tile Installer exam in June 2018. "The CTI test was really the greatest tile challenge in my life," Starykov, aka CTI #1480, said. "After coming back home after the hands-on exam, I was laying flat on the floor feeling drained physically and emotionally. This is something that actually never happened to me when I played professional soccer!"
For Starykov, his CTI credential is not just something he puts on his bids – he lives the principles embodied in the exam. "I have taken it very seriously and do my best to follow the industry guidelines in regard to proper tile layout, expansion/movement joints and mortar coverage – the three pillars the CTI test is mainly based on," he declared.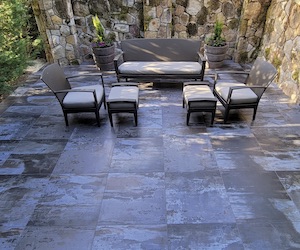 Covid only slightly ruffled his feathers with some setting material shortages and delivery delays. In fact, he made the most of new opportunities and ended up 2021 ahead.
Starykov gets great "joy and satisfaction" being a tile contractor, and the "privilege to truly enhance people's homes and places of business with custom tile work that will bring comfort and joy for many years to come," he said. "I have built very good relationships with many of my customers and really enjoy educating people about the wonderful profession of tile mechanics and artisans."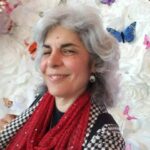 Editorial Director and Senior Writer for TileLetter and TileLetter ARTISAN
Lesley Goddin has been writing and journaling since her first diary at age 11. Her journey has taken her through a career in publishing and publicity, landing her the editor position of TileLetter and its special publications in 2006. Her goal is to educate, inspire, recognize and encourage those in the tile industry -- especially the tile and stone contractor. Other interests include the soft, purring marvels known as cats, labyrinth walking, drumming and percussion, and a range of spiritual, musical and artistic pursuits.