Blanke Corporation's parent company, Blanke GmBH & Co., is commemorating their 70th anniversary with a huge celebration on September 7, and we're flying out three finalists to attend with us and spend a few days enjoying the sights and cuisines of Germany.
To enter, visit this link or click the "Permat Contest" tab on our Facebook page and share your best picture of your tile or stone installation that features BLANKE PERMAT!
There will be three total winners. One will be chosen at random, one by an impartial judge, and one winner will be chosen based on the number of votes received – so be sure to share your entry with everyone you can! Voting commences on 7/16/2018. Each winner may bring one guest of their choosing provided that guest is also involved in the tile industry.
We're excited for this chance to show our fans how much we appreciate them and want the world to see the unyielding strength of BLANKE PERMAT.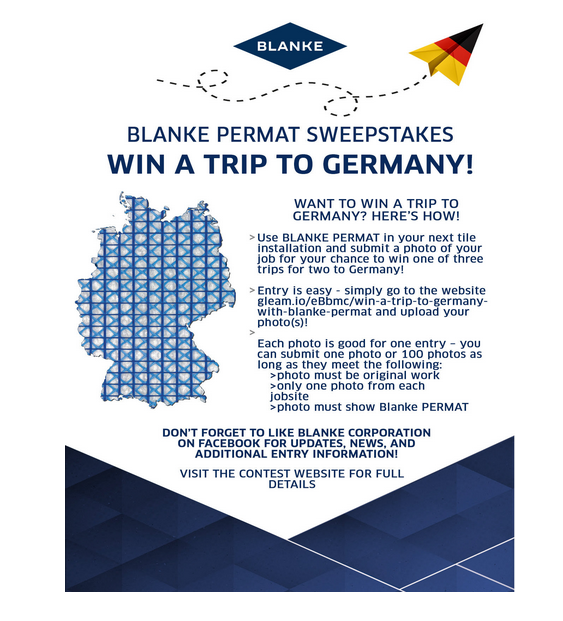 For a full list of rules and eligibility, please read the full Terms & Conditions when entering the contest. Feel free to email us with any questions about this huge opportunity!