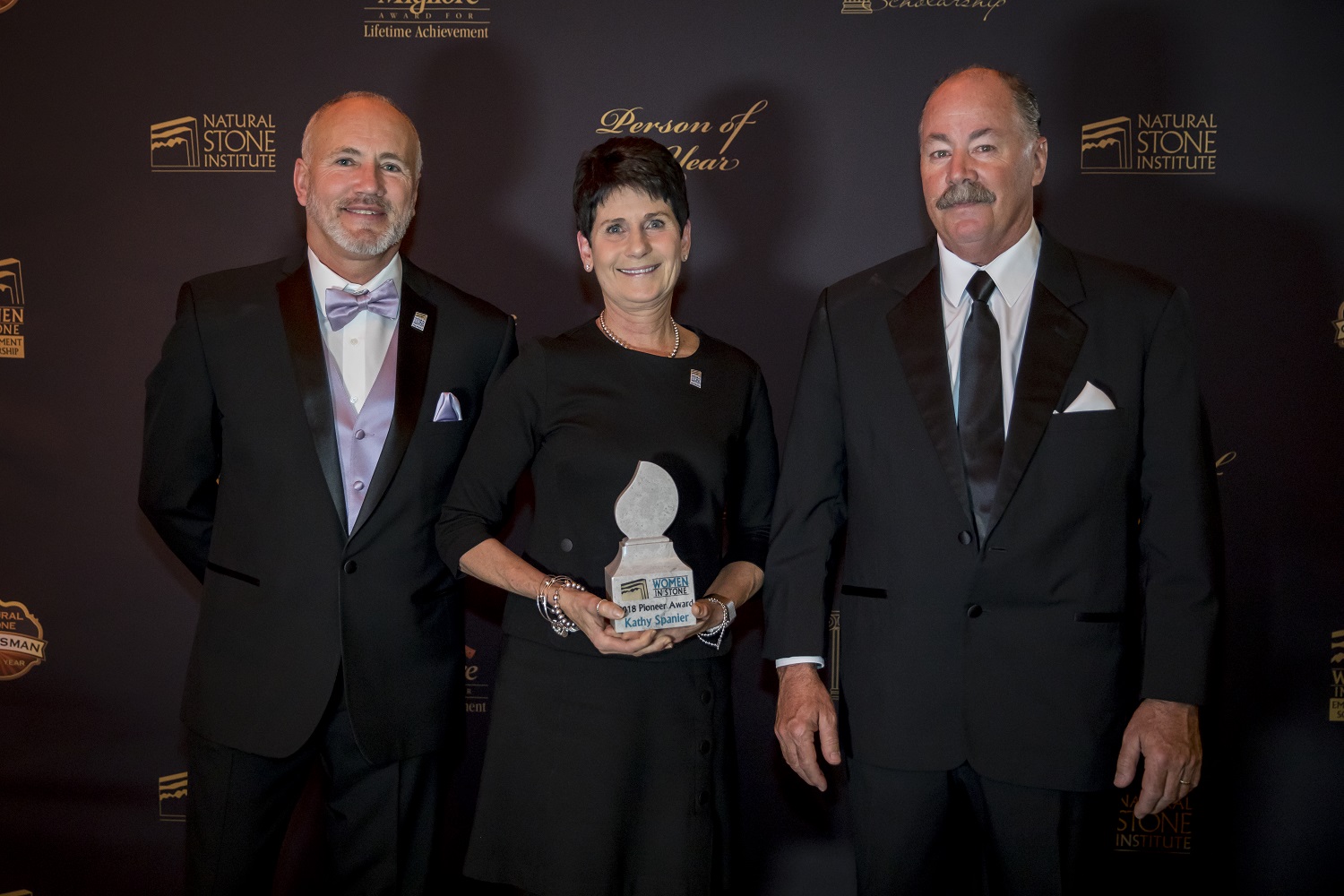 Oberlin, OH, February 20, 2018—Kathy Spanier, Director of Marketing for Coldspring in Cold Spring, MN, is the recipient of the 2018 Women in Stone Pioneer Award.
 For more than a decade, Spanier has made a powerful impact on the natural stone industry with her tireless efforts to position natural stone as a sustainable product within the building industry. She has been active in the Women in Stone initiative since its inception, and her vision and leadership were instrumental in creating the Women in Stone Mentorship Program. Getting involved is not a new concept to Spanier. Over the course of her 35 year marketing career she has continually assumed leadership roles in a number of industry associations.
 Brenda Edwards (TexaStone Quarries), recipient of the 2017 Women in Stone Pioneer Award, shares this about Spanier's most recent accomplishments: "She has chaired the Sustainability Committee for the NSC 373 standard and gone far beyond the call of duty for that. She has also chaired the mentorship program for Women in Stone—she's absolutely wonderful." 2017 BSI President Daniel Wood (Lurvey Supply) commented: "Kathy has been a champion with sustainability efforts with stone and getting it positioned within all the green rating programs. We truly could not be where we are with our NSC 3737 standard without Kathy and her efforts." Jane Bennett, Natural Stone Institute Executive Vice President, agrees: "She just took charge. That in itself is being a pioneer for the industry. Her leadership efforts were critical in advancing the NSC 373 standard."
 Reflecting on this award, Spanier said: "It is a tremendous honor and privilege to receive this award! It's an even greater honor to be placed in such a distinguished rank as last year's honoree, Brenda Edwards, who has made a significant impact on the stone industry and Women in Stone. I would like to acknowledge the contributions and support given to me by my loving family, my remarkable friends in the stone industry, and my employer, Coldspring, that allowed me the opportunity to lead the efforts for the industry that led to this recognition." 
 ###
About the Natural Stone Institute
The Natural Stone Institute is a trade association representing every aspect of the natural stone industry. The current membership exceeds 2,000 members in over 50 countries. The association offers a wide array of technical and training resources, professional development opportunities, regulatory advocacy, and networking events. Two prominent publications—the Dimension Stone Design Manual and Building Stone Magazine—raise awareness within the natural stone industry and in the design community for best practices and uses of natural stone. Learn more at www.naturalstoneinstitute.org.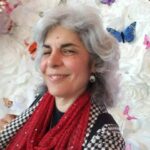 Editorial Director and Senior Writer for TileLetter and TileLetter ARTISAN
Lesley Goddin has been writing and journaling since her first diary at age 11. Her journey has taken her through a career in publishing and publicity, landing her the editor position of TileLetter and its special publications in 2006. Her goal is to educate, inspire, recognize and encourage those in the tile industry -- especially the tile and stone contractor. Other interests include the soft, purring marvels known as cats, labyrinth walking, drumming and percussion, and a range of spiritual, musical and artistic pursuits.