Leading manufacturing company commits $25,000 to students enrolled in the masonry craft specialization program at American College of Building Arts
September 5, 2018, Bethany, Conn. — LATICRETE, a leading manufacturer of globally proven construction solutions for the building industry, has established an annual $25,000 merit-based scholarship available for students enrolled in the masonry craft specialization program at the American College of Building Arts in Charleston, South Carolina. Named after LATICRETE Co-Owner and Senior Vice President of Training Henry B. Rothberg, the scholarship is designed to provide financial assistance to students who have demonstrated skill and a commitment to pursuing work in masonry restoration.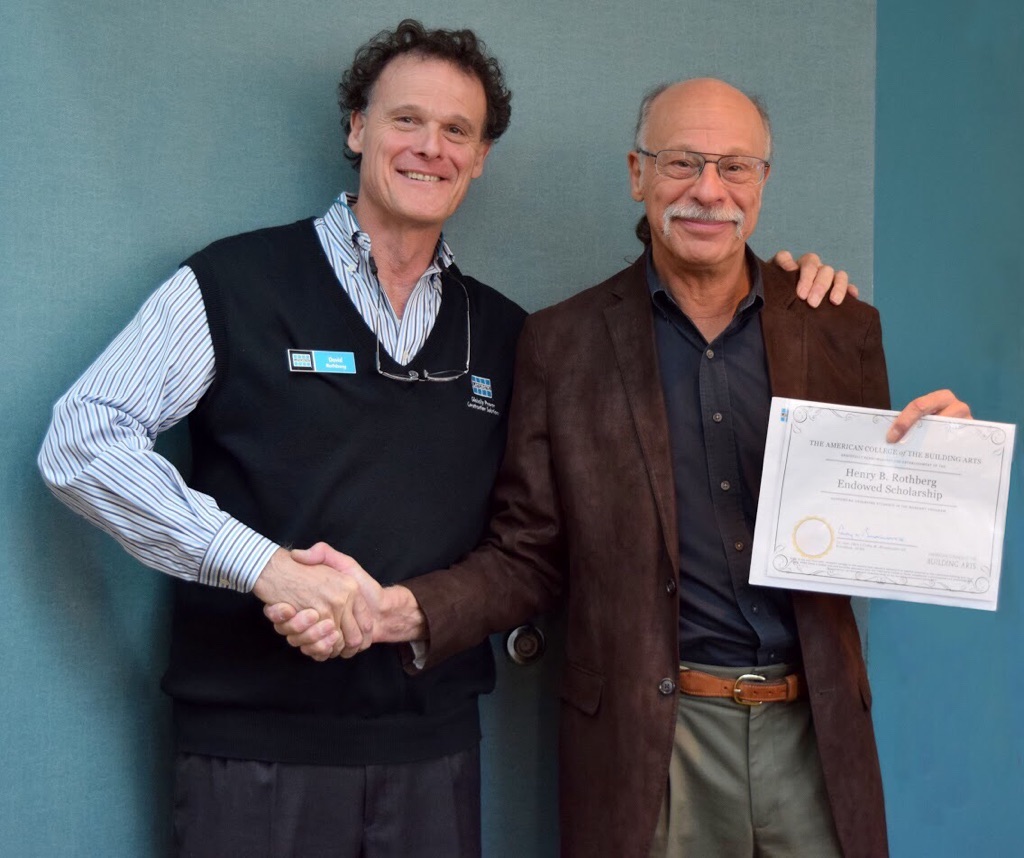 "The American College of Business Arts is the only school in the United States to offer a bachelor's degree in traditional building trades, while also providing a liberal arts education that includes courses such as math and business management to fight the "no college" stigma of skilled workers. With the Henry B. Rothberg Endowed Scholarship, LATICRETE can support future industry workers and have a strong influence on shaping their talent," said Ed Metcalf, LATICRETE North America President and COO.
In addition to the scholarship, select LATICRETE employees will be guest speakers and regularly lead class discussions about materials and installation methods. Materials will be donated to the college for students to learn new methods and repairs using the industry's most innovative products on the market, a feat that would not have been possible without LATICRETE. For a more hands-on experience, LATICRETE will also host field trips to the company's South Carolina factory to learn about production.
"LATICRETE has a direct connection to South Carolina. This is where our company's founder earned his Chemical Engineering degree from the University of South Carolina, as well as where he married and started his family and his career in the building materials industry," added Metcalf. "Much the same as founding LATICRETE was his father's legacy, this scholarship is Henry's. He has done a tremendous job molding skilled workers throughout his extensive career of more than 50 years with the company and will continue to do so through the American College of Business Arts."
For more information, visit laticrete.com.