Louisville, Ky.–Louisville Tile Distributors, Inc. ("Louisville Tile"), recently announced the appointment of Morgan Tiemann as chief marketing officer, a new role for the organization. When asked about the addition of Ms. Tiemann to the team, Matthew Saltzman, chief executive officer at Louisville Tile, stated "this just further demonstrates our ability to attract superior talent which continues to enable the company to achieve its goal of market leadership."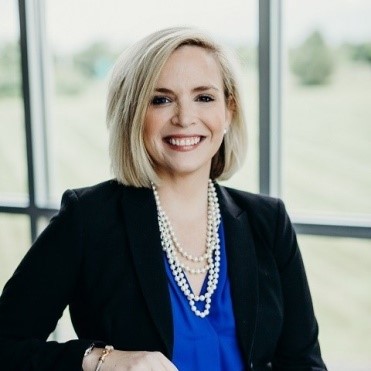 Most recently, Tiemann served as vice president of marketing and communications at Limestone Bank, Inc., and brings to Louisville Tile a diverse marketing background in industries such as healthcare, education, and finance with an emphasis on brand strategy and corporate communications. She shared that "Louisville Tile's aggressive growth goals and thoughtful approach to excellence and innovation appealed to my passion for the possibilities that stem from a well-executed brand."
This latest addition to the team marks the 10th strategic hire for Louisville Tile in recent months, bringing the total number of employees to 228. Louisville Tile was recently named among the Best Places to Work for the seventh year in a row and was also named as a 2022 Family Business Awards large business of the year honoree by Louisville Business First.
Morgan Tiemann may be reached at [email protected].
---
About Louisville Tile Distributors, Inc.
Family-owned since 1955, Louisville Tile Distributors, Inc. is one of America's leading tile distributors and has built a solid reputation providing state-of-the-art tile and setting material solutions, with the highest levels of integrity and professionalism. Its 13 locations in KY, OH, IN, MI, and TN offer careers in many fields, and the company is known for its family-like environment and caring culture. With a focused eye on tomorrow, Louisville Tile has recently added key management personnel and made major investments to ensure future growth in every area relevant to its business.