Dallas, TX – August 30, 2018 – Marazzi recently served as co-sponsor of a Chicago A&D event attended by over 500 designers, architects, and builder members of the IIDA's (Commercial Interior Design Association) Illinois chapter. The 14th annual event was hosted in conjunction with Marazzi distributor AO Midwest and the USGBC (U.S. Green Building Council). Attendees were treated to a boat cruise on the majestic Spirit of Chicago, as the yacht cruised by the picturesque Chicago skyline.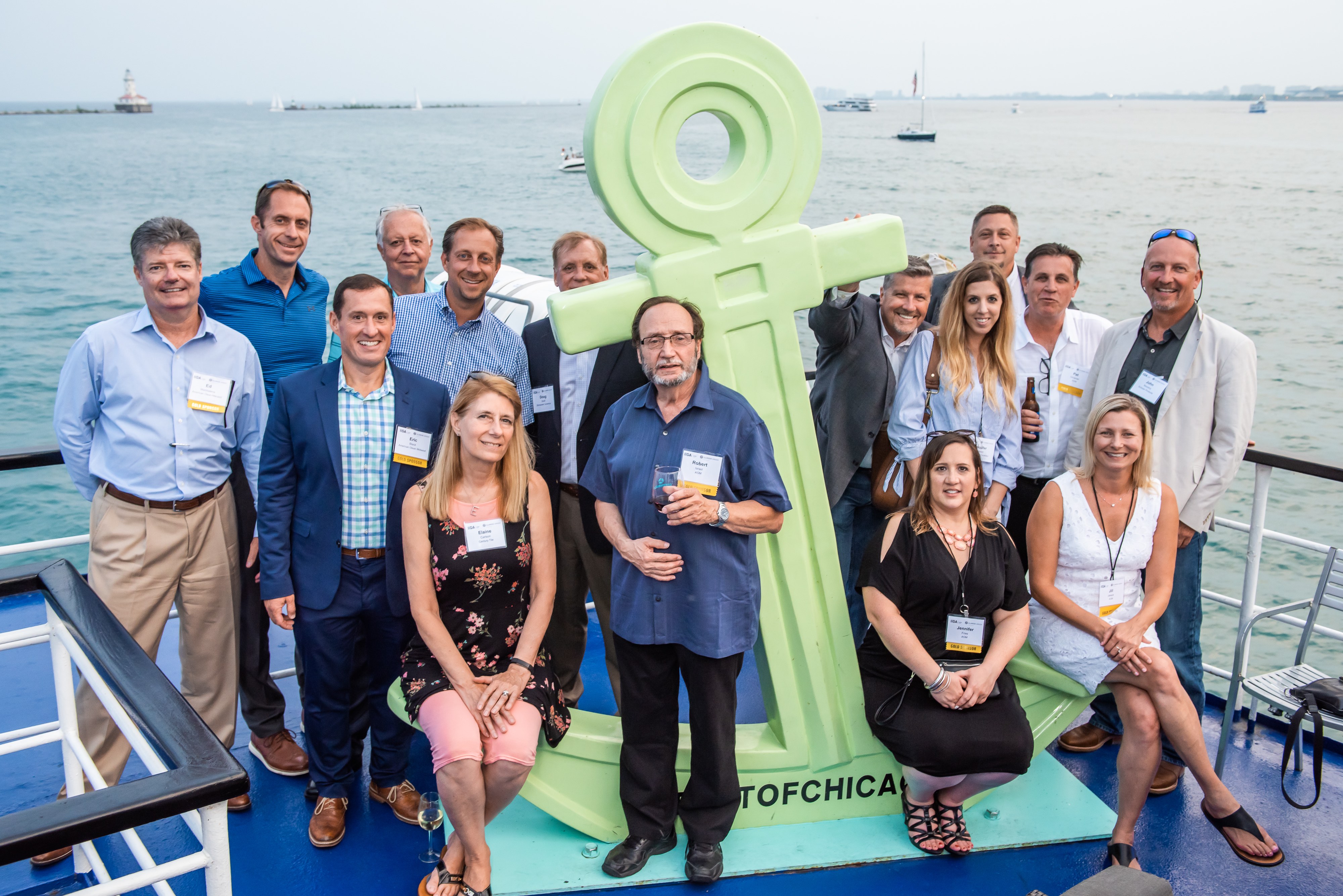 "Marazzi was proud to be a sponsor of such a wonderful event," said Ed Maddalena, regional sales manager, Marazzi. "Marazzi is a strong product match for the commercial designers, architects, and builders in attendance. These target audiences are always excited about Marazzi products that bring Italian heritage and design flair to any project. Marazzi's newest summer launch products have received enthusiastic reception from these professionals who are excited about the fresh, bold designs they can now incorporate into their upcoming projects."
"As a design-driven brand, Marazzi is a perfect fit for our designer, architect, and builder customers," said Craig Campbell, president, AO Midwest.
About Marazzi
With a bold vision for the future, Marazzi built the first Italian-owned ceramic manufacturing plant in the U.S. in 1982, assuring domestic access to world-renowned technology and style. Manufacturing a vast array of quality tile products, including porcelains, glazed ceramics, glass mosaics, natural stones and metallics, the brand continues to evolve for the savvy homeowner and designer. Bold, daring and occasionally over the top, Marazzi provides captivating designs that integrate Italian style into exciting and imaginative environments. For more information, visit marazzitile.com and follow Marazzi on Facebook, Twitter, Pinterest and YouTube.
# # #