Marc Sadler signs Fabrique, the new Natural Genius collection by Listone Giordano whose innovative surface treatments give the material a brand new personality, both in terms of colour and cross brushing technique.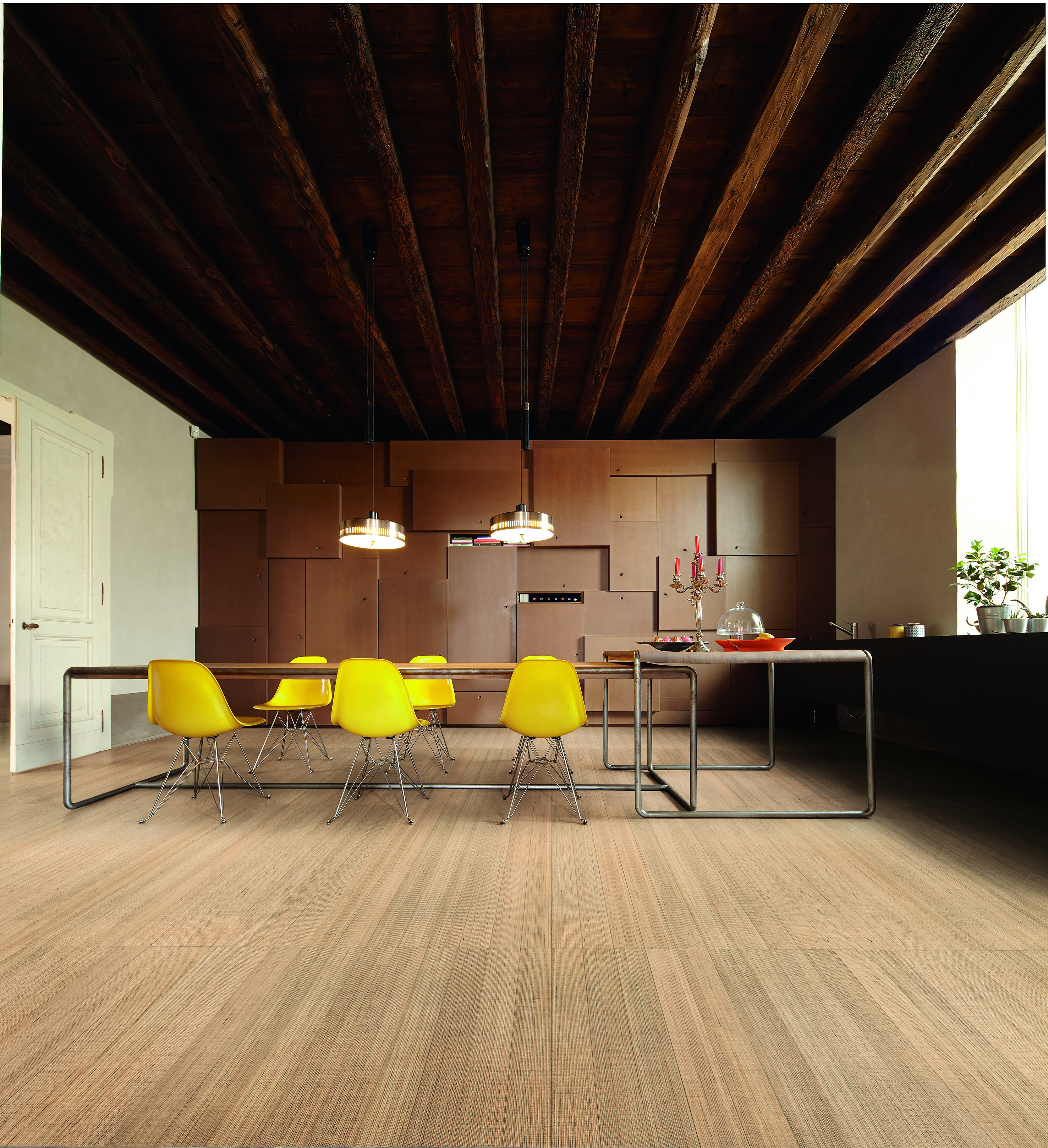 Fabrique Natural Genius is a dynamic collection, born from deep research of the material, itself an inspiration for a new interpretation of wooden surfaces. 
The collection is also a tribute to Listone Giordano's technological heart: Listone Giordano® multilayer technology, patented in 1983.
With Fabrique Natural Genius, the high-end multilayer wood in precious birch fibre takes on a new connotation and becomes a visible layer, transforming panelling into actual wooden fabric. The soul and essence of the material thus emerge on the surface, giving it a completely new and surprising personality, providing dynamism, character and uniqueness to any space. Just like all the Listone Giordano Natural Genius collections, Fabrique redefines the classic aesthetic canons of parquet, consecrating it once again to the world of contemporary design.
Fabrique Natural Genius is available in six colours: Fumée Noir, Graphite, Ciment, Argile, Tabac and Corde, with Oleonature finish and Crystalcare antibacterial technology. Oleonature is a finish based on natural air-dried oils that provides a high level of protection and ease of maintenance thanks to a special protection treatment applied in the final processing step. Crystalcare is a broad spectrum antibacterial protection that automatically defends the surface from microbes and pathogens, thus protecting everyone's health.
Technical specifications
Width: 90 mm
Length: 1200 mm
Total thickness: 12,5 mm
Thickness of exposed layer: 3,5 mm
Birch Multilayer Support: 9 mm