One-to-One with Bart Bettiga
---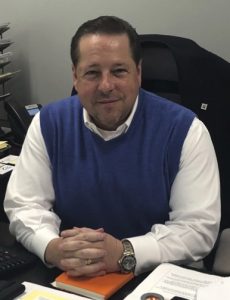 While attending Total Solutions Plus in Nashville recently, I had the opportunity to tour the American Wonder Porcelain plant with its president, Michael Kephart. This state-of-the art plant that opened in 2017 and employs more than 200 people in the Nashville area, continues the trend of international investment in domestic tile manufacturing plants on U.S. soil. There are many distinct advantages these manufacturers enjoy, and this is especially true recently with the impact that tariffs have had on imported ceramic tile from China.
Kephart was hired as president to oversee the development of the plant and to strategically launch the products into the U.S. market. He is uniquely qualified to lead this operation, with many years of experience in production and product development in the tile industry. While we toured the plant on an enjoyable fall Tennessee day, Kephart and I took the opportunity to chat about producing tile, strategy, and the tile industry.
---
What are the advantages you see of producing high-quality porcelain tile domestically in Tennessee and how have you taken advantage of this in today's competitive market?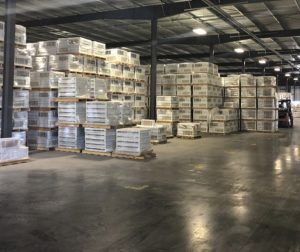 The technical aspects of delivering high-quality porcelain tile to the U.S. market from Tennessee are as normalized today as ever. The domestic production materials are stable and plentiful, the vertical sources for design and application are localized, the energy source is among the lowest in world cost level, innovation is where innovators are, the latest modernized equipment is readily available and domestic ceramic unit production scale has and will continue to grow. Capital intensive projects like tile factories require market demand and acceptance, segment growth, great teams of people working hard and smart, mix management, patience and a little luck. Heavy, large units are most effective produced closest to the customer base desired.
Explain your strategy towards growing your market share. Do you sell through independent distribution, specialty retailers, etc. and how do you see this evolving over the next few years?
We started our company with a simple but unique message. We are the "brand behind the brand" in the market. We worked to promote our customers' brand as the prevailing factor with our tile in the box. The tile distribution market is changing and evolving quickly in the U.S. We are invested in manufacturing, not end-use promotion. Our assets are centralized to leverage this concept and not compete with the distribution or retailer unlike most of our competition. We believe the need for promotion, education and presentation of the broad use of ceramic tile today and in the future requires localization and investment to reach the end user or specification driver residentially and commercially.
What investments in technology are you making to continue to manufacture products that will appeal to consumers, specifiers and designers. What trends do you see developing in popularity, including patterns and sizes, and types of finishes that can be applied to porcelain tile?
American Wonder Porcelain has invested significantly in technology and resources to develop sophisticated, high-styled, market-driven products. We are innovating with glaze, graphics and finished surfaces to develop a realism and versatility in tile that energizes our customer. The "skin" of our new tile surface can be as smooth as satin yet react with high slip resistance when wet. The gloss of our polish is glass-like transparent, yet resistant to chemicals and staining. Clean rectified edges with mono-caliber matte, polished and honed options allow for wall and floor alignment with low maintenance versus natural stone. Combining digital graphics with new surface options, all in square or plank units up to
24" x 48", we provide great value to our customers and capture the style and trend imagination of the market.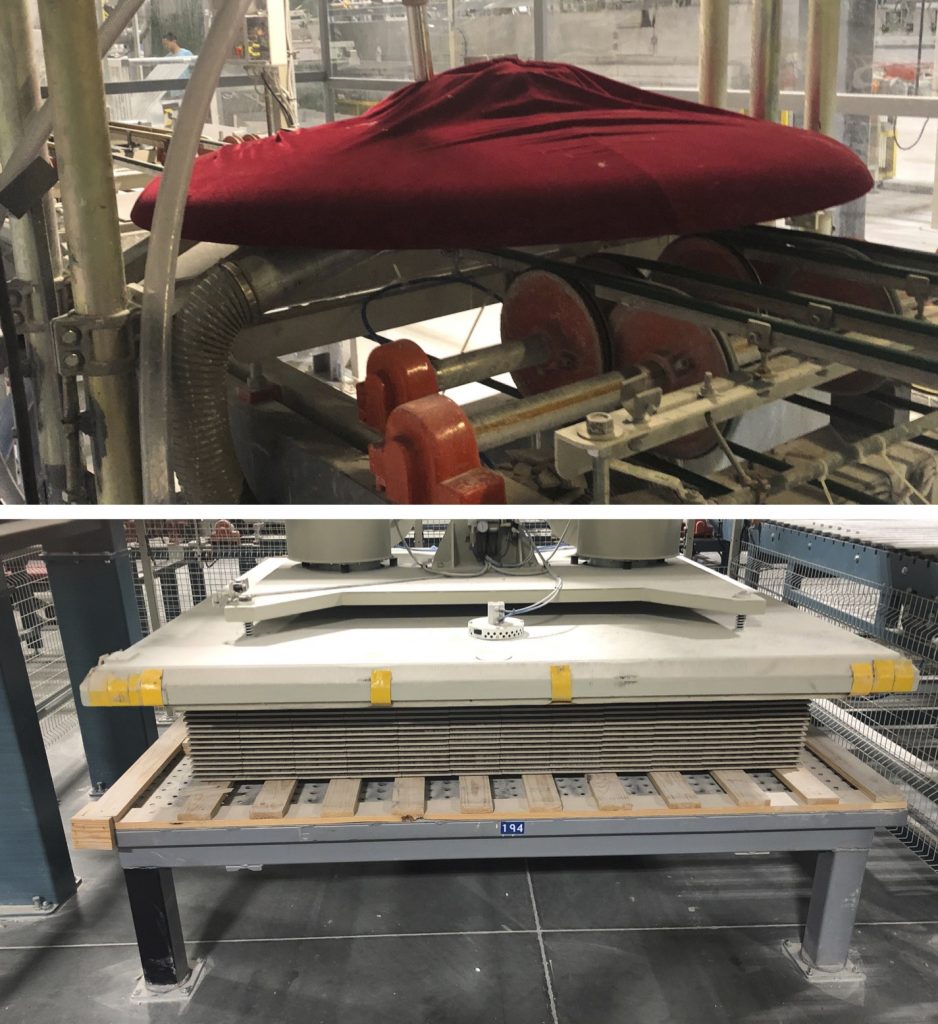 What are the biggest threats you see to growing tile market share and what is your company doing to address this?
The biggest threat to growing ceramic industry market share is ourselves (and LVT growing faster)! With an unprecedented tariff action pending against China for our U.S. tile industry, we must act to gain the domestic customer's confidence as cost-effective, capable and reliable suppliers of the most sustainable, durable and fashionable floor and wall product on the planet. We have long been an industry "behind the curtain" with imports driving the development of our U.S. market and other floor and wall material options more heavily promoted than ceramics. Investment has been made and more will be made to grow a U.S.-based sustainable ceramic tile industry, supplying the U.S. consumer. Our retail and distribution customers are presenting tile in more creative and visually inspiring ways. Internal industry promotions such as "Why Tile" through TCNA are gaining traction to promote the positive sustainable facts of ceramic tile. More needs to be done. More industry alignment among the major labor, distribution and technical affiliations in the U.S. working with our international affiliations is needed to unite around promotion of ceramic tile features and benefits to the consumer. The current LVT category growth is certainly impressive. The plastic products, however, are simply not comparable in technical quality, sustainability, durability and safety with high-quality porcelain tile. It is exactly what it is.
How does American Wonder Porcelain Tile support the installer to ensure your innovative products are installed correctly?
American Wonder Porcelain is proud to support all of our industry affiliations in labor, distribution and technical services. We have doubled our Platinum Level commitment for 2020 to CTEF for certification of high-quality labor. We participate in the TCNA Technical Committee with labor for higher-quality standards in tile production. And, in 2020, we will host an NTCA training seminar supporting labor. All of the wonderful tiles we produce and our valued distribution and retailer may stock are unproductive in the warehouse without high-quality labor to install and light the torch of fashionable sustainability for our customers with ceramic tile.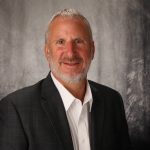 Bart Bettiga is the Executive Director of the National Tile Contractors Association and Publisher of TileLetter. Bettiga is a member of the Board of Governors of Coverings, one the largest tradeshows in North America. He has over 30 years of experience in the tile and stone industry and has served as the NTCA Executive Director since 2002. He is a well known speaker and author on ceramic tile and natural stone distribution and installation. He oversees the financial operations of the NTCA, TileLetter and the Ceramic Tile Education Foundation.