The new year is here, and so is the new NTCA training schedule. When it comes to training and education, NTCA's two most popular programs are its workshops and its regional training programs. NTCA Education & Curriculum Director Becky Serbin and NTCA Training Director Mark Heinlein offered TileLetter readers a preview of what's to come with these two programs in 2020. 
For those who may be unfamiliar with the two training NTCA programs, both programs demonstrate proper techniques according to ANSI Standards and TCNA Handbook methods, and include hands-on training. The NTCA Workshops cover topics that address current issues and solutions in the tile trade. NTCA Workshops are held in the evenings, free of charge, and are approximately three hours long. Previous topics included installation failures, best installation practices, and movement joints. While the core format of the workshops will remain the same, starting this February, NTCA is retiring all previous workshop topics to make way for its newest topic – layout techniques. Heinlein said NTCA is putting emphasis on this topic because proper layout techniques and methods are critical for installers, especially for those planning to take the Ceramic Tile Education Foundation (CTEF) Certified Tile Installers (CTI) exam.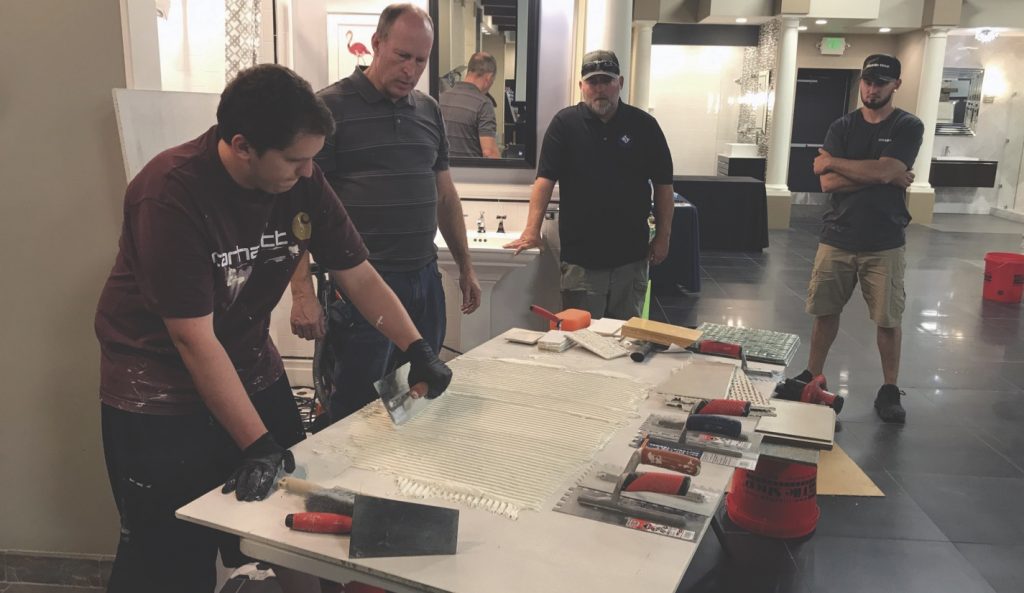 "Many times participants fail because they spend so much time on layout and they either have it incorrect or they run out of time to take the test," Heinlein said. "Our new workshops will focus on teaching installers layout basics, as well as giving them a chance to practice the techniques." 
Currently, NTCA Workshops begin with a classroom-style lecture and then move into hands-on demonstrations, but the association is looking at possibly changing that format. Serbin said the association is considering a new format that would offer attendees more time to hone their techniques. "This new style will still take place in the evenings like our current workshops, but we will minimize the lecture portion and, instead of having just one large demonstration area, we have small stations that will provide multiple attendees the opportunity to learn and practice proper layout methods," Serbin said. "The small stations allow the trainer to educate and work with multiple attendees at the same time."
Serbin noted that the new formats are targeted to be tested in late 2020. If successful, the new format possibly could launch as early as February 2021.
The NTCA Regional Training Program focuses on teaching installers new skills. This program lasts all day and requires a $50 refundable deposit. "The NTCA Regional Training Program concept was launched in 2018 and has been hugely successful. Because the program has been so successful, the association is almost doubling the number of regional training sessions it is offering this year. The session covering substrate preparation and large-format tile will be available only to NTCA members. The session covering the installation of gauged porcelain tile and panels will be open to all professional installers.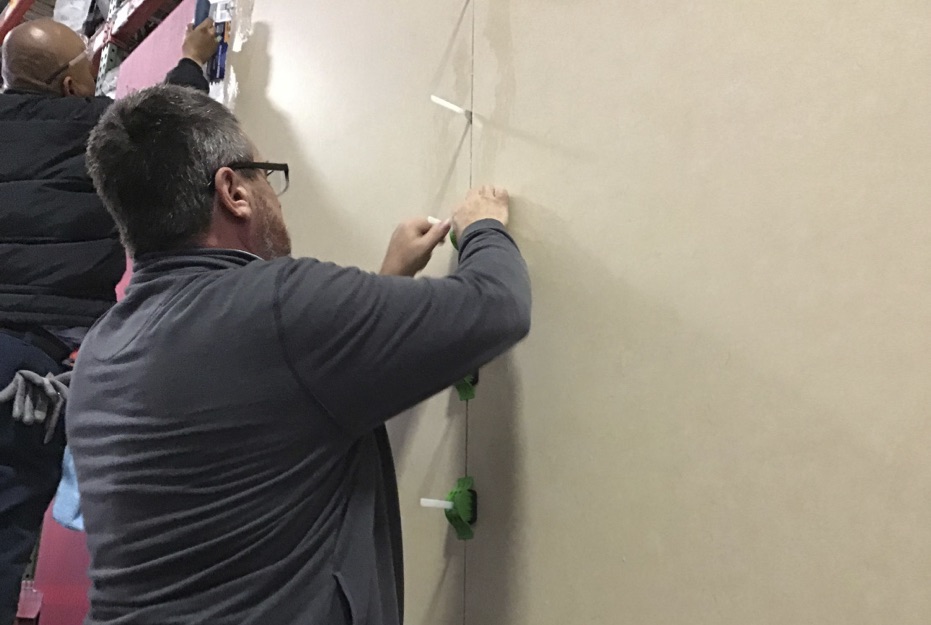 One significant shift the NTCA team is making to all the hands-on training it offers is ensuring that training topics and instruction help prepare attendees for CTI and Advanced Certifications for Tile Installers (ACT) exams. Serbin said the shift is in line with the association's priority to support the industry effort to increase the amount of qualified labor available and to encourage more installers to become certified. Heinlein, who is a CTI evaluator, added that he has seen seasoned installers unable to pass the exams because they lack core installation skills. 
"Many times contractors haven't had the techniques they need taught to them or they have learned incorrect methods online from people who don't know how to install tile according to ANSI Standards," Heinlein said. "Core fundamental skills are needed to successfully pass the CTI and ACT exams. Our goal is to teach some of those skills in our training programs."
The 2020 NTCA training season will kick off with workshops in Arizona in mid-January. For a complete schedule of NTCA Workshops and Regional Training Programs, visit the Education & Certification tab of the NTCA website.