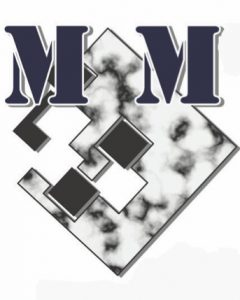 Even though the owner of MM Floor Coverings, LLC, Michael McConnell, left the tile industry for over a decade, he came back to the first trade he learned and has been making his mark ever since. He has used his passion for his trade and knowledge he has received from continuing education to build his business into a successful company.
Located in Cody, Wyo., MM Floor Coverings offers customers interior tile installations for both new construction and remodeling residential projects. McConnell said his passion for his work sets his company a part from the competition. "I am extremely passionate about each and every install I am apart of," he said. "I do everything within my power to give my customers the best experience with me in their home."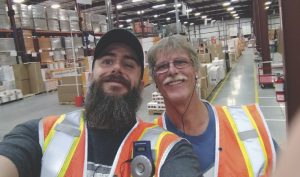 McConnell is a second-generation tile setter. His father, Paul, has been installing tile for almost 40 years and introduced his son to the trade at a young age. "So growing up of course I was always 'expected' to learn the trade. I remember fabricating bullnose tile at around the age of eight, which is a great memory now to look back on. As the years progressed, I was always the helper – cleaning buckets and tools and sweeping and cleaning the jobs. And of course, the always-dreaded task; I grouted the jobs for my dad," McConnell said.
McConnell formed MM Floor Coverings in 2012 after spending 12 years working as an auto mechanic, while doing tile work on the side for extra money. He said he started out with small tile jobs and worked his way up to the projects he specializes in today. "I started off taking any job possible to get my name out there," he said. "[I moved from] doing small installs and spec homes to now doing high-end residential houses. I now even put my Dad on my projects, which is always fun."
McConnell believes being a Certified Tile Installer (CTI) also gives him and his customers an advantage. The knowledge he needed to become a CTI gave him the certainty to stand behind his work and confidence in knowing he is giving his customers quality craftsmanship that meets industry standards. "The biggest impact [of] becoming CTI #1439 is simply that I am giving my clients an install that I can stand behind because I know that the things I do are within TCNA standards," he said. "Another way CTI has impacted me and my company is the value of the education and the humility the CTI test itself provided me."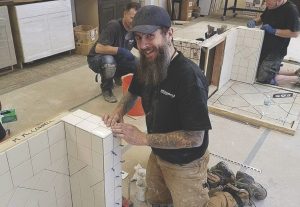 Passing the CTI exam was a milestone McConnell will never forget. At the time he decided to take the exam, it was not offered in a location close to him in Cody, so he drove nearly 700 miles to take the exam in Boise, Idaho. In addition, McConnell suffers from extreme anxiety, and lost half the function and fine motor skills in one of his hands while he was a mechanic. He said while facing the time crunch of the exam, he fought off tremors and panic attacks. "My anxiety was through the roof," he explained. "I was very much out of my comfort zone. But then I just kind of hit a zone and went with it."
Jason McDaniel, owner of StoneMan Construction, LLC, and Shon Parker, Commercial Sales Manager for Schluter Systems, were evaluators when McConnell was taking his exam. Both noted his conviction, in spite of his challenges, to complete the exam. "I was fortunate to be there as his evaluator," McDaniel said. "It was one of the most painfully impressive feats to watch. He shook his way through the entire test and passed! Michael is an inspiration; I look up to him in so many ways," McDaniel said.
Parker echoed the sentiment and remarked on what an asset McConnell is to the industry. "I was blown away with his determination despite his physical challenges," Parker said. "Michael passed the CTI. In the few years that have passed, I have gotten to know him very well. I love Michael's enthusiasm to better himself and bring up people around him. Michael is a strong voice for methods and standards in his local region and an amazing advocate for the NTCA/CTEF."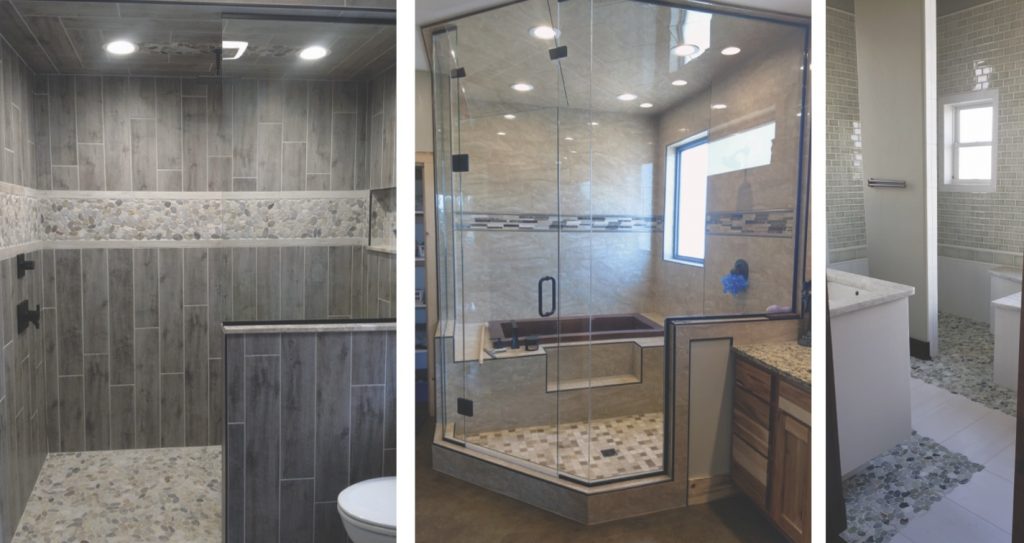 Beyond his passion for his work, McConnell also has a passion for the tile industry. That passion is what led him to be an NTCA member. He said the greatest value he gained from his membership are the education the association offers and the connections he has made. McConnell been a member for three years and the NTCA Wyoming State Ambassador for two years. He said he joined the association for the education opportunities and to make a difference in the industry.
"One of the biggest reasons was the opportunity for furthering my education," McConnell said. "I just want to be installing to the best of my ability and in the correct ways; plus, I always have wanted to be better. Another reason for me wanting to join, as well as becoming an ambassador, was because one day I'd like to know that something I did and do might make a difference to someone else."