With over 35 years of cumulative industry experience, Lester Gassert ad Liza Harper intend to optimize sales growth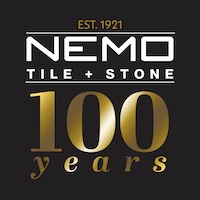 NEW YORK, NY — October 2021 — Nemo Tile + Stone, a New York City-based provider of top-performing surface materials, is excited to announce two new additions to the company's growing team. Based in New York, Lester Gassert joins the team in the role of Vice President of Sales, along with Liza Harper, in the role of Sales Support Manager. The two impressive new hires are equipped with extensive experience on the business side of the design industry. Gassert and Harper each possess unique skill sets and have diverse industry experience that will further bolster Nemo Tile + Stone as a preeminent resource for architects and interior designers, providing exemplary customer service and unparalleled expertise. Additional information about each professional: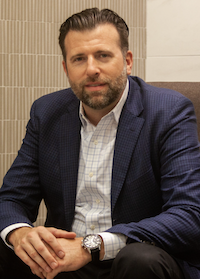 About Lester Gassert: A driven and charismatic leader, Lester Gassert has over 20 years of sales experience in the commercial architecture and design industries. Known for his attention to detail, high energy, and humor, Gassert excels in relationship building while acting as a trusted advisor to his employees and colleagues. Utilizing his expertise, Gassert prides himself in his ability to foster a team's growth in a variety of skills such as networking, sales, and overall industry involvement. Gassert has a strong reputation throughout the commercial design industry, earning him a 2015 Interior Design Magazine HiP People Award. Prior to his position as the Vice President of Sales in Architecture & Design at Nemo Tile + Stone, Gassert acted as a Senior Account Executive at the Mohawk Group for over 17 years, followed by serving as a Vice President of Sales at Consolidated Carpet. He is committed to exceeding sales expectations and contributing to making the 100th year of Nemo Tile + Stone its most successful year yet. Gassert looks forward to helping pave the way for Nemo Tile + Stone's promising future.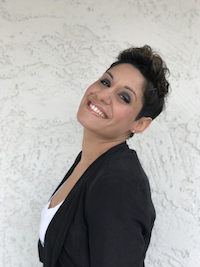 About Liza Harper: With more than 15 years of experience within the contract and high-end residential design industry, Liza Harper has uniquely well-rounded expertise in business and design. Equipped with an Interior Design Certificate from the New York School of Design, Harper has had incredible success leading sales teams, running sales operations, building customer-based support departments, and accelerating growth in her previous industry roles. In her new position as Nemo Tile + Stone's Sales Support Manager, Harper will utilize her knowledge and passion for creating customer-centric businesses to enhance and expand the customer experience and sales support department. In line with her mission to keep the company customer-focused while granting clients access to the highest quality surfacing materials, Harper will be responsible for implementing best practices and expanding the client service department. Harper will be an instrumental part of Nemo Tile + Stone's growth going into the company's 100th year of business.
To learn more about Nemo Tile + Stone, interested parties can visit www.nemotile.com. Keep up with the company's latest collections and news by following them on Instagram @nemotile, Twitter @Nemo_Tile, and Facebook @NemoTileCompany.