The National Tile Contractors Association (NTCA), the world's largest tile contractor association, announced recipients of its Tom Ade Scholarship Award at Coverings 2018.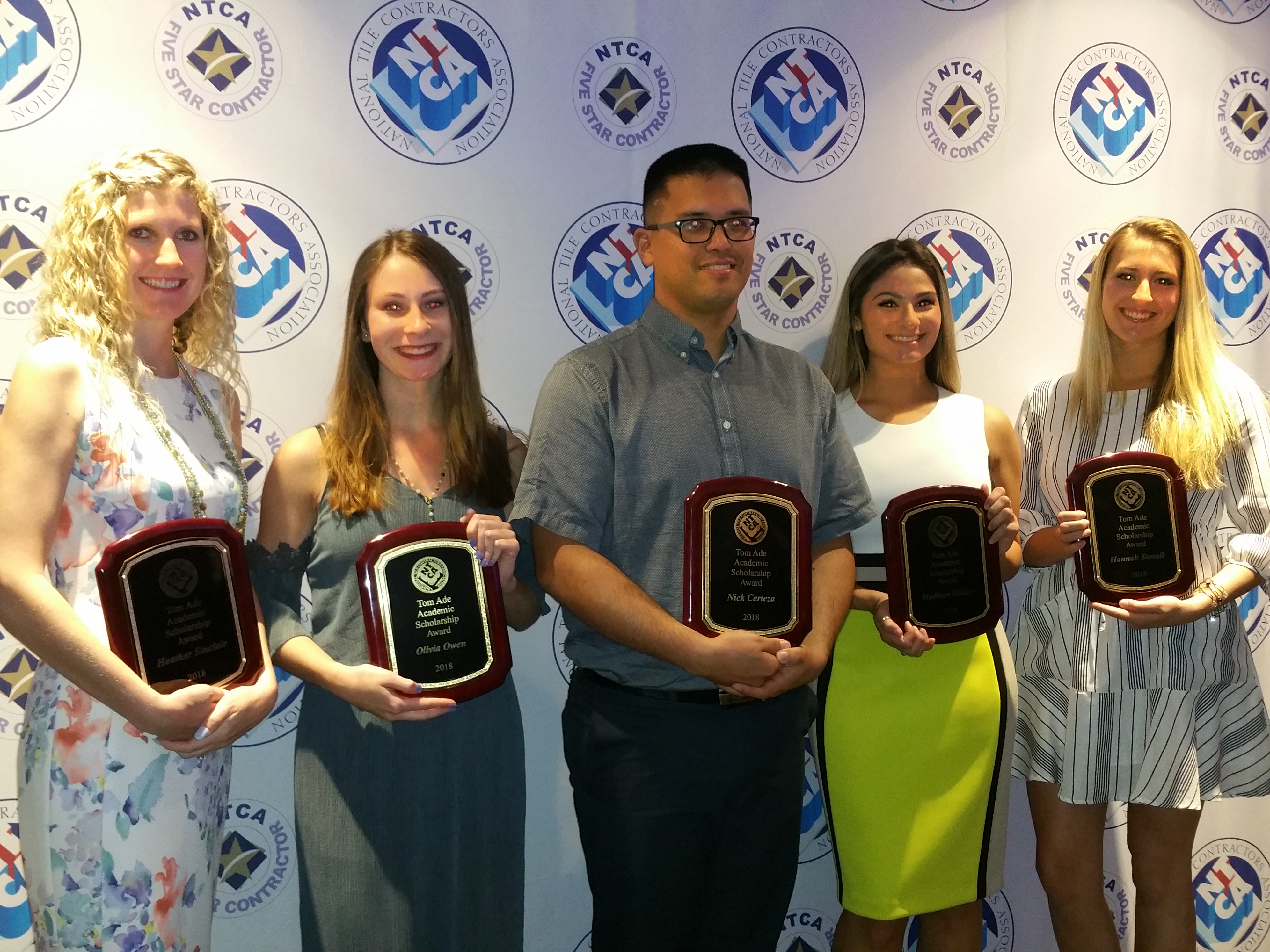 This program was established by the NTCA to provide educational opportunities at the ​college or trade​ level​ for children or grandchildren of NTCA contractor members. It was respectfully named after Tom Ade of Filling Marble & Tile in New Jersey, a former NTCA regional director and a previous recipient of the NTCA's Ring of Honor and Tile Person of the Year Awards. Through his generosity and selfless support of NTCA ​training and education, this scholarship program continues to thrive.
S​cholarships were presented by Bart Bettiga, NTCA's Executive Director, during the Association's Awards Night on May 10th to five students, selected out of 37 nominees.  ​Bettiga commenced the presentation by declaring​,​ "This year, the NTCA is giving $20,000 to highly deserving students. Due to such outstanding entries, the NTCA decided to award $4,000 each to five individual students."
The winners are as follows:
Madison Walker, freshman at Northern Virginia Community College, majoring in biology with a minor in organic chemistry. Madison aspires to continue her studies, work on the Medical College Admissions Test and attend medical school. ​She is the daughter of NTCA's First Vice President, Chris Walker and his wife Elena​.
​Olivia Owen, recently accepted into the University of Georgia with plans to major in criminal justice. She carries a 4.25 GPA and balances academics with other extracurricular activities both on campus and at her church. ​Olivia is the daughter of Rod and Melinda Owen, owners of the Five Star Contractor Company, CC Owen Tile of Jonesboro, Georgia.
Nicholas Certeza — nominated by his​ former​ ​captain, Nicholas recently completed active duty in the US Army and is a member of the Texas Army National Guard. This scholarship will help offset costs not covered by ​the​ GI Bill for his continued higher education studies. ​Nicholas is the son of Elizabeth Lambert and stepfather Dan Lambert, NTCA Five Star Contractors Lambert Tile & Stone in Colorado.
Heather Sinclair, full​-​time wife, mother, employee and student, pursuing a business degree at University of Phoenix. She overseas six Goodwill stores throughout Central Iowa. Heather is the daughter of NTCA contractor member John Walker, with whom she worked side​-​by​-​side throughout her childhood,​ in his tile business.
Hannah Stovall​, ​​a dance major and member of the Dean​'​s List at Point Park University in Pittsburgh, Hannah aspires to earn her MBA and further her dance career getting involved in choreography, production and eventually, ​becoming ​a dance professor. She is the daughter of BJ and Gerri Stovall of Mr. David's flooring in Frankland, Illinois.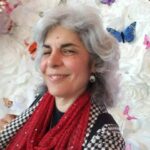 Editorial Director and Senior Writer for TileLetter and TileLetter ARTISAN
Lesley Goddin has been writing and journaling since her first diary at age 11. Her journey has taken her through a career in publishing and publicity, landing her the editor position of TileLetter and its special publications in 2006. Her goal is to educate, inspire, recognize and encourage those in the tile industry -- especially the tile and stone contractor. Other interests include the soft, purring marvels known as cats, labyrinth walking, drumming and percussion, and a range of spiritual, musical and artistic pursuits.