The National Tile Contractors Association (NTCA), the world's largest tile contractor association, will have its Five Star Contractors participating in the Installation Design Showcase – featuring "tiny houses," during Coverings 2018 at the Georgia World Congress Center in Atlanta, Georgia.  The showcase will be located at booth 8804, Hall C.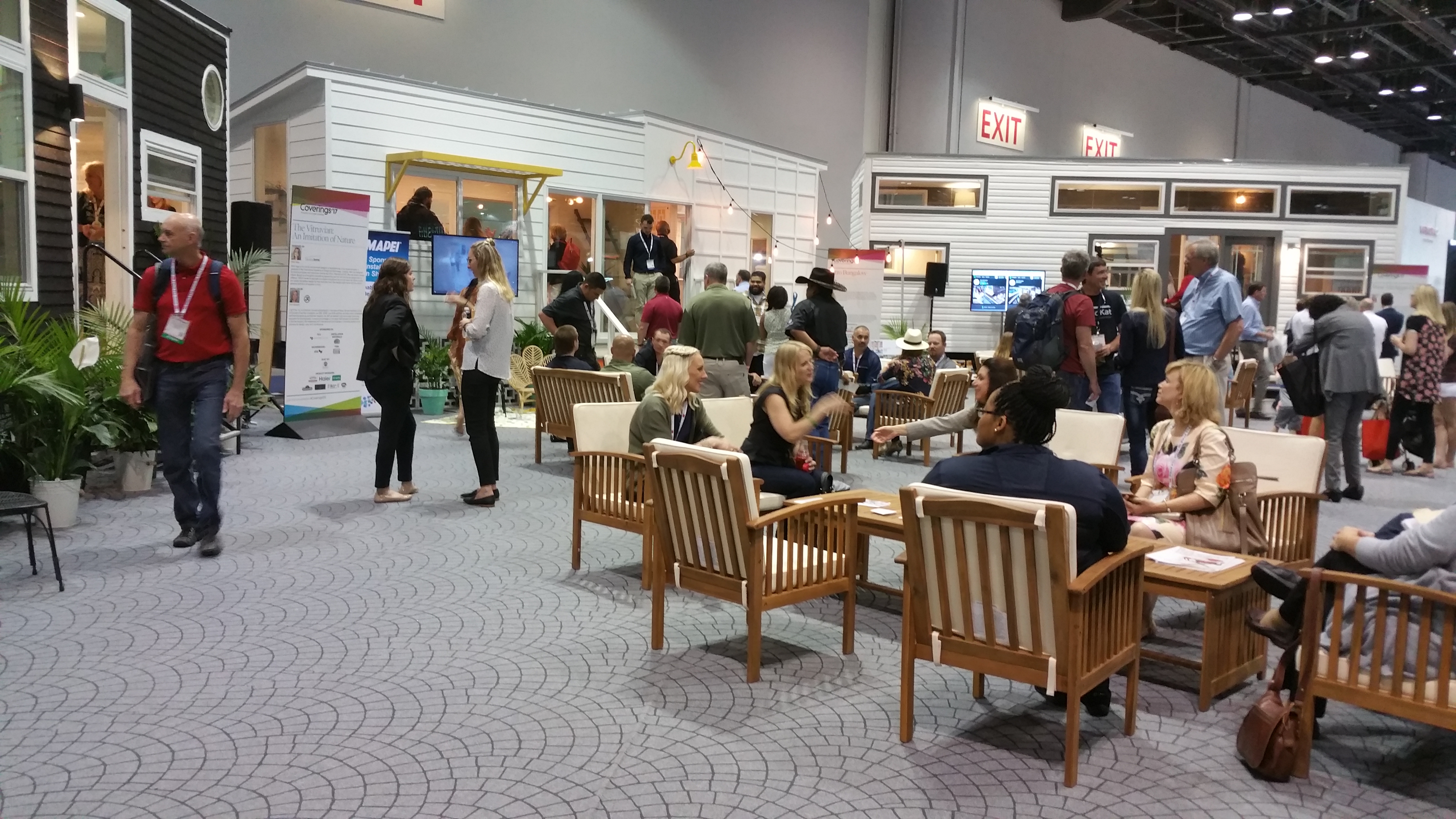 The Installation Design Showcase is a must-see at Coverings. The Showcase will feature three tiny houses each highlighting a different design aesthetic. Three NTCA Five Star Contractors will collaborate with top designers, exhibiting synergy between beautiful design and exceptional installation.
This year's three tiny houses will have tile installed by the following NTCA Five Star Contractors:
CG Villa – Installation by J&R Tile of San Antonio, TX.
"We are proud to feature our staff of professional certified and advanced certified installers for the second year in a row," stated Erin Albrecht, chief operations officer of J&R. "Being a part of this Showcase allows us to demonstrate industry-standard techniques via qualified labor installations. We look forward to show how crucial experience, attention to detail, and being centered and balanced is imperative on such a complex project.  Substrate prep and movement joints are so essential for a moving small space, such as a Tiny Home. We at J&R pride ourselves on our field personnel having the ability to communicate and educate owners and architects. Problems solve themselves when you pride yourself on execution of design intent with a highly skilled, educated staff that shares the same vision and core values."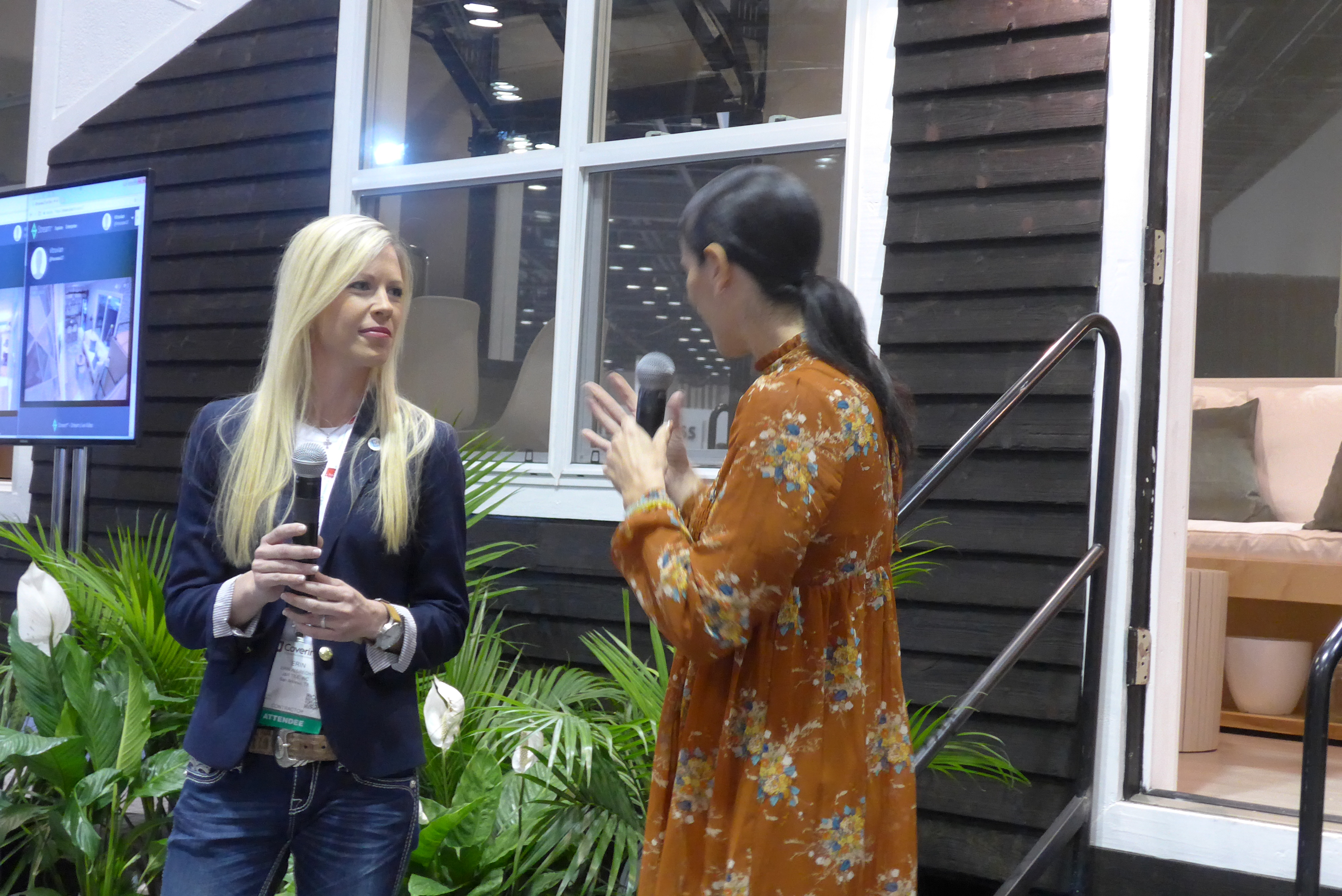 Luxe Cottage – Installation by Visalia Ceramic Tile of Visalia, CA
Sam Bruce, president of Visalia (also participating for a second year) commented, "There are many aspects to the tile industry, starting from manufacturing, distribution, sales, design, products and tools.  Each leads to the final installation process. The Installation Design Showcase covers each step of this procedure. In particular, it allows us to exhibit the importance of creating a relationship with the designer. As an installer, our job is to bring a designer's vision to reality through a quality tile installation using the right methods and standards. Clearly, we need to listen in order to best understand what the designer is trying to achieve. At times, we must educate designers so they understand these methods and standards, as well.  When this sort of teamwork happens, solutions are created which lead to successful projects."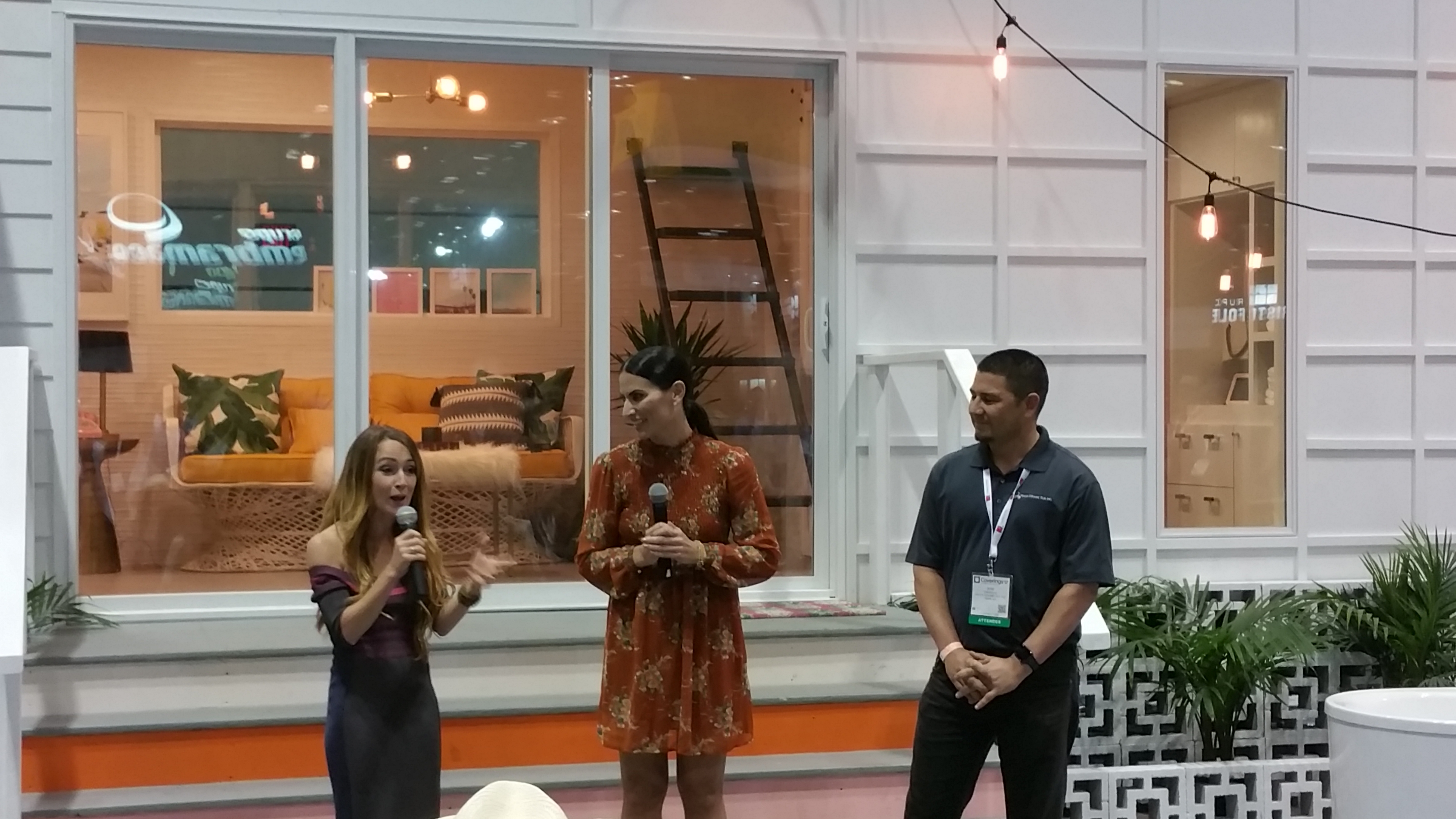 Smart Modern Living – Installation by DW Sanders Tile & Stone Contracting Inc. of Marietta, GA
Woody Sanders, founder of D.W. Sanders commented, "The Installation Design Showcase offers the construction industry as a whole and the tile industry, in particular, to witness newly developed methods of installation and techniques now entering the market. This sparks discussion to interface with peers of how the products would be used in their markets. Furthermore, it places a spotlight on qualified tile contractors to showcase their talented employees."
Each of these installation companies has successfully completed the NTCA Five Star Contractor recognition program and employs installers certified by the Ceramic Tile Education Foundation. "Without question, we love the opportunity to showcase the technical as well as artistic capabilities of our Five Star Contractors," said NTCA Five Star Program Director Amber Fox.
"The tile industry believes strongly in the quality of workmanship offered by NTCA Five Star Contractors," continued Bart Bettiga, executive director of the NTCA. "Many manufacturers recommend Five Star contractors to their customers on extremely challenging projects. This Showcase brings these type of complex projects to real world scenarios; giving attendees the opportunity to interact with the contractors and observe the installations from beginning to end."
To obtain Five Star status, contractors must be a member of NTCA, and complete an application process that includes submitting examples of work, reviews and recommendations from peers and customers and proven commitment to service, quality, safety and superior job performance. Five Star Contractors are also required to certify a minimum of 10 percent of their installers through the Ceramic Tile Education Foundation (CTEF) Certified Tile Installer program or have completed a three-year apprenticeship program approved by the Department of Labor.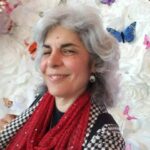 Editorial Director and Senior Writer for TileLetter and TileLetter ARTISAN
Lesley Goddin has been writing and journaling since her first diary at age 11. Her journey has taken her through a career in publishing and publicity, landing her the editor position of TileLetter and its special publications in 2006. Her goal is to educate, inspire, recognize and encourage those in the tile industry -- especially the tile and stone contractor. Other interests include the soft, purring marvels known as cats, labyrinth walking, drumming and percussion, and a range of spiritual, musical and artistic pursuits.