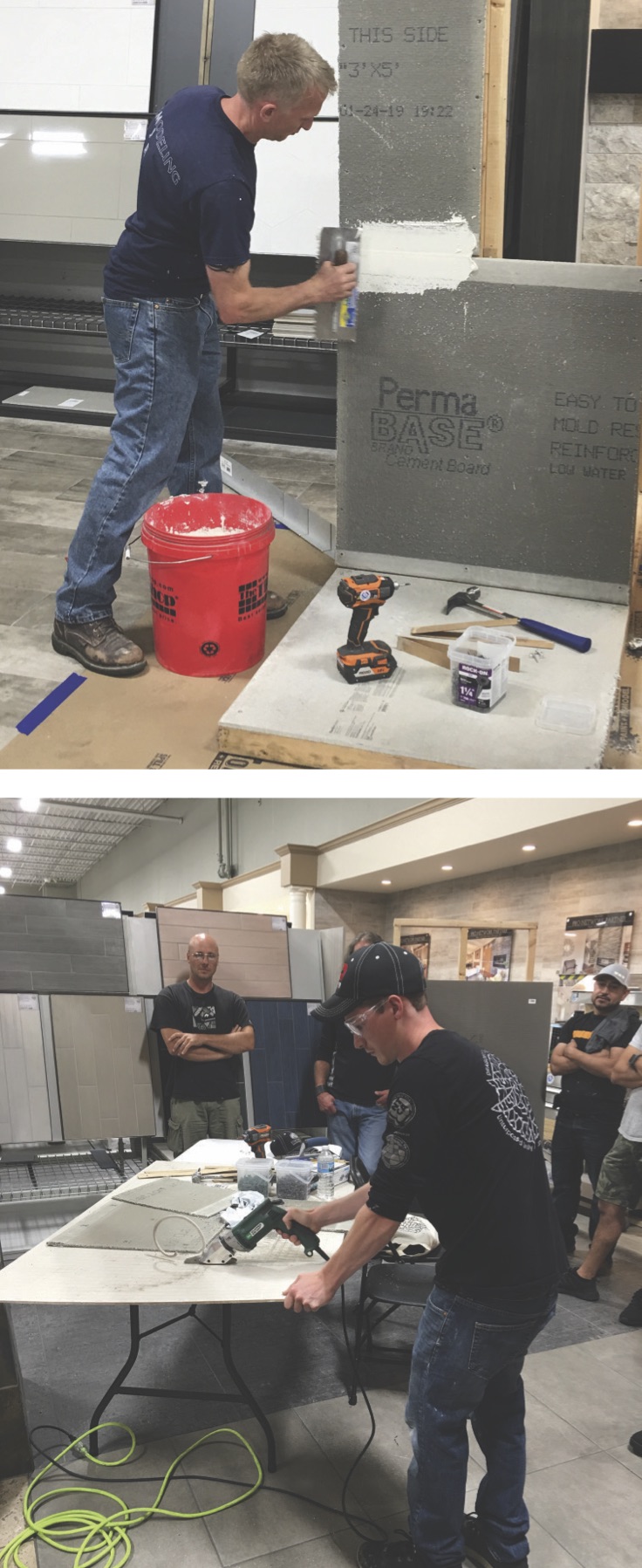 The NTCA Training Team has wrapped up another year of cross-country training. This year, the team taught 16 regional training programs and over 100 workshops across 35 states.
Jim Olson, NTCA Assistant Executive Director, dubbed 2019 as a year of growth for NTCA training programs. "This year, we increased the number of regional training programs – our all-day training sessions – that we offer to NTCA members. Also, to keep up with training demands, we increased our presenter staff, adding Randy Fleming."
Fleming, a tile contractor from California, joined the team at the start of the year and said his first year with NTCA has been a good one. He feels the association has experienced a positive response to its workshop program this year and he is enjoying having the opportunity to share his knowledge with other installers. "The best thing about being part of the NTCA team is having the pleasure to address so many talented and experienced installers and introducing them to tile industry standards," he said. "I've met highly-experienced tile professionals that are not aware industry standards exist and don't understand how the standards can help them professionally."
Olson said there has been a high demand for the regional training programs this year. "Attendance at our regional programs continues to increase with most programs attracting 20-24 or more hands-on attendees and many additional attendees in an observation capacity," he said.
For those who haven't been to a NTCA training program, past attendees like Kris Nardone of K Nardone Custom Tilework, LLC, highly recommend you catch one, noting the sessions offer more than just training. "It's a great experience if you attend one of these NTCA workshops," Nardone said. "There is a ton of information that's talked about in the couple hours varying from shower receptors, expansion joints, proper installation methods, and a lot more."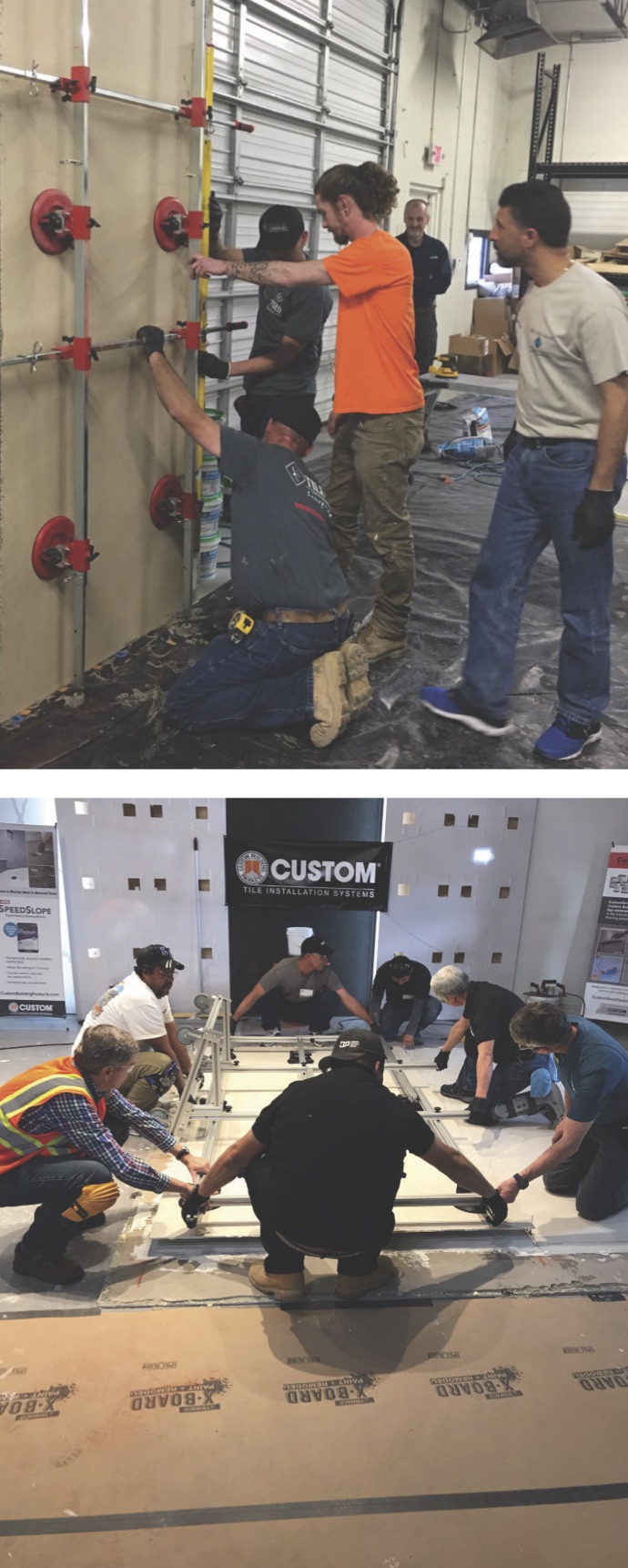 "All the information is great but getting to meet other local tile installers and making new relationships is priceless," he added. "I try to attend at least one of the workshops each year. I always leave feeling pumped about our industry and am motivated to go out to set some tile correctly per industry standards. I highly recommend it to anyone who hasn't attended a NTCA workshop ever before. Any member or non-member can attend at no cost to you," Nardone said.
In addition to the regular training assignments, the NTCA Training staff is preparing to conduct the regional events. This will allow NTCA to increase the number of regional training programs offered to NTCA members by 30% in 2020.
Fleming said he is looking forward to next year's training programs. "The information we present at these events has the power to enrich people's work and, in turn, their lives," he said. "I'm excited about the future and what is to come in 2020."
Olson reminds anyone interested in a NTCA Workshop or Regional Training Program to check the schedule regularly since it is often being updated. To see a list of all currently scheduled sessions, visit the NTCA website under the "Education & Certification" tab.