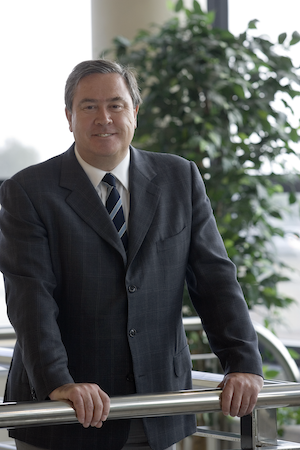 One of the highlights for me each month is my "One-to-One" interview with industry leaders and influencers. For the past few years, I have talked candidly with people from all aspects of the trade, addressing challenges, trends, technology and more. Our guest list is a Who's Who of the tile industry and 2023 promises to feature some interesting and engaging leaders.
While attending the Coverings Board of Directors Meeting in Florence, Italy, last month, I received word from the Spanish Ceramic Tile Manufacturers' Association (ASCER) that Pedro Riaza, former General Secretary of the association, had passed away that morning. Pedro was a long-standing member of the Coverings Board of Directors and most people on the board knew him well. We had worked side by side with Pedro and his colleagues at ASCER on many projects and initiatives, and we were saddened by this news. Our meeting was abruptly halted, and we took time to stand and have a long moment of silence honoring his legacy and impact on our industry. We also mourned the loss of a friend.
>>Tile of Spain Mourns Passing of Pedro Riaza, Former General Secretary of ASCER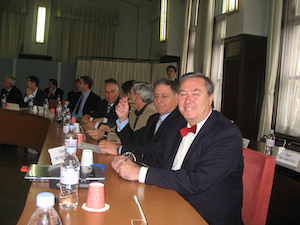 Pedro retired from ASCER in 2019, after more than a quarter century as General Secretary. His leadership and counsel assisted a half dozen presidents of the association during that span. He was decisive in managing outstanding challenges for companies in the sector. He helped to resolve dumping disputes that the Spanish and European industry faced, and he advanced and championed sustainable and energy efficient use processes such as cogeneration.
Personally, I have Pedro to thank for introducing me to Enrique Forcada and Javier Rodriguez of QUALICER, a leading Spanish Technical Congress on ceramic tile manufacturing and installation held every two years in Castellón, Spain. This introduction has allowed NTCA to participate in the conference on many occasions and has led to strengthening our relationship with international installation associations and leaders. NTCA has brought contingents of our members to this event, and we have been able to promote the NTCA Reference Manual to several countries because this relationship was cultivated. We have Pedro Riaza to thank for that.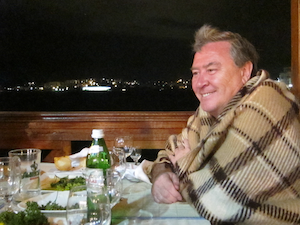 Pedro's participation on the Coverings Board representing Tile of Spain benefitted all of the sponsoring associations that oversee this important trade show in North America. He regularly reminded many of us on the board that our role was to represent the best interests of the show while serving in this position, to take off our proprietary "hats" in order to find consensus, and keep the show relevant and impactful.
The industry remembers Pedro
"I first met Pedro in 1993 when I became Executive Director of the Ceramic Tile Distributors Association (CTDA)," said Rick Church, who remains in that position still. "Pedro was, at that time, the number two staff person at ASCER and clearly the next person in line to become Deputy Secretary. Pedro was a trained attorney and a very bright and strategic thinker. He was a fierce advocate for Spanish tile and the members of ASCER. Occasionally, that fierceness led to challenging discussions around the Coverings Board table. However, when the meeting was over, Pedro was a friend to all. He wanted to get to know people on a personal level and always asked about family – even those he had never met. ASCER was lucky to have Pedro as their leader for many years and the Spanish tile industry lost a great advocate. RIP Pedro."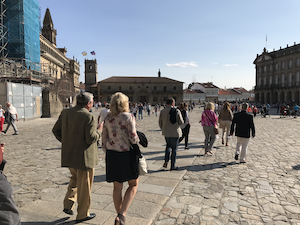 "For over thirty years, Pedro Riaza has been a colleague and friend with whom I have worked," said Luciano Galassini, consultant and former Deputy Director of Confindustria Ceramica (Ceramic Tiles of Italy). "We have worked together, traveled together, we have debated on different issues, and held innumerable meetings and enjoyable conversations on the most diverse subjects. Even when we held different views, our mutual respect never wavered.
"He has played a very important role in representing the Spanish tile industry," Galassini added. "During the time he served, the association has grown significantly and has become a major player in the tile industry. He was able to interpret at best and effectively play a key role in all contexts where the industry was at play: on standards, trade, shows, forums and more. Through his work, he contributed to the advancement of the entire tile industry which extended its breadth and capacity to improve its cooperation worldwide. And he did this by serving for three decades in the Coverings Board of Directors, in the European Ceramic Tile Federation (CET), in the ISO tile committee, and in the World Ceramic Tile Forum. I'm missing a friend; the tile industry has lost a highly-respected figure."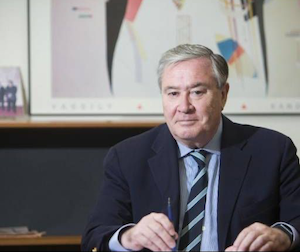 As Executive Director of the NTCA since 2002, I have been fortunate to work with Pedro and get to know him on a personal level. My condolences go to his family and friends he has impacted in Spain and all over the world as we mourn his passing, but celebrate a life well lived.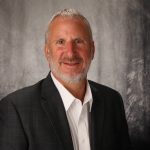 Bart Bettiga is the Executive Director of the National Tile Contractors Association and Publisher of TileLetter. Bettiga is a member of the Board of Governors of Coverings, one the largest tradeshows in North America. He has over 30 years of experience in the tile and stone industry and has served as the NTCA Executive Director since 2002. He is a well known speaker and author on ceramic tile and natural stone distribution and installation. He oversees the financial operations of the NTCA, TileLetter and the Ceramic Tile Education Foundation.