Alpha Professional Tools® is pleased to announce that we have hired Philip Matheus to represent us in the West territory effective February 27, 2023. He will service California, Northern Nevada, Idaho, Montana, Oregon, and Washington.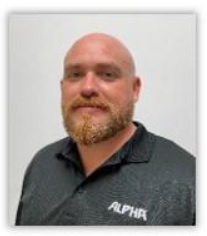 Philip Matheus is a seasoned sales professional with over 10 years of experience in the building industry. He is based out of California and will be working in the pacific northwest. He has a passion for building strong relationships with customers and helping them achieve their goals.

Outside of work, he spends his time with his wife and two kids with a third on the way. They love camping and beach trips and he is an avid sports fan, loving all the Bay Area teams.

If you have any questions or need additional information, he can be reached at the following:
Cell: (925) 428-1292
E-mail: [email protected]
---
About Alpha Professional Tools®
Alpha Professional Tools® was founded in 1986 and has become a leading manufacturer of quality tools for professionals in the natural/engineered stone, porcelain, ceramic, glass, construction, and hardscape industries. Alpha® provides the best products for cutting, drilling, shaping and polishing all types of materials. In addition to providing the best products in the industry, Alpha Professional Tools® offers a variety of services to support their products.

More information is available at www.alpha-tools.com.