With its grand opening roughly one year away, excitement about Portobello America's new factory in the United States keeps spiraling upwards.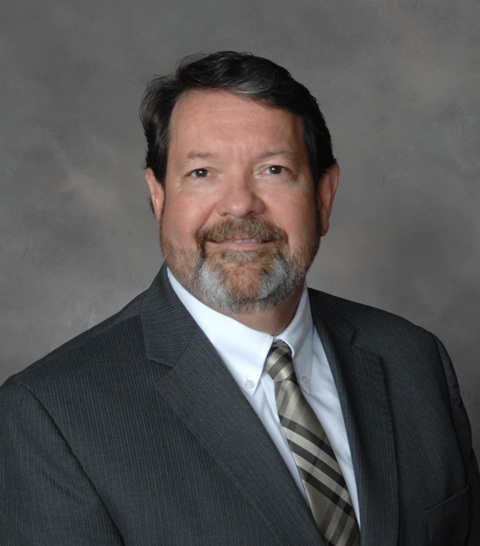 James (Jed) Durbin, Portobello America's VP of Manufacturing & Outsourcing, was asked why his firm decided upon the location of Baxter, Tennessee for its new factory (which is now under construction). His response was, "Logistically, Baxter is very advantageous to about 80% of the US population related to transit time and mileage to customers. Baxter is also centrally located to where top-grade raw materials required for our production process can easily be sourced and procured.
"Also," Durbin continued, "the tile industry is growing exponentially with relation to supporting American manufacturers."
Portobello's new plant is planned to be very green. "We are extremely fortunate to enter the market at this point in time," Durbin added, "as it offers us the very latest technologies for environmental responsibility for today and tomorrow's tile manufacturing processes. This includes efficiency in electricity, natural gas, and water consumption. All of this combined with the unmatched sustainability of porcelain tile will make our position of being environmentally responsible one of the best."
Durbin went on to state that on Day One of the plant being staffed and fully operational, roughly 95% of its employee workforce will consist of those from Baxter and surrounding localities.
Portobello America has allocated a major percentage of it's planned overall startup costs to purchase the latest high-technology, tile manufacturing equipment. This will include inkjet printing, tile firing, material recycling, polishing and sorting and pressing machinery. With regard to how a primarily local staff will be taught to operate these high-tech items, Durbin responded, "We are fortunate to have the State of Tennessee to offer resources in training. And, we also will have our parent company, Portobello Group in Brazil, to provide the resources to assist in this training. Lastly, we will be having technical representatives from the equipment manufacturers right onsite, to assist in extensive employee training, preparing them to be ready for the factory startup."
Don Kincaid, Vice President of Sales for Louisville Tile – one of America's leading tile distributors – stated, "This is our third year working with Portobello America, and the relationship is going very well. In particular, because from the get-go, we were intrigued by the quality and industry knowledge of their people. We believe having top professional suppliers offering state-of-the-art materials makes for a great equation.
"The fact that Portobello America's new factory will be just 2.5 hours in driving miles from our headquarters — and also, located dead center in the footprint of all of our 12 locations — will be a huge plus for Louisville Tile," continued Kincaid. "This close proximity will offer us both products made in America, plus those sourced and inventoried from Brazil, with quick turnaround. Ultimately, we'll be able to service our clientele even better due to this."
This excitement will grow, and Portobello America will continue to keep its current and future customers aware of the new factory's progress. Jed Durbin summed it all up by stating, "We obviously are already involved with the stateside tile industry. That's one major reason that via our new factory, we are excited to further our relationships not only with distribution, but also with professional tile installers, the A&D community, and anyone else who wants to take part in bolstering the consumption of ceramic tile products in the United States."
---
About Portobello America
Portobello America, a Portobello Group company, designs, produces and provides complete and competitively-priced hard surface solutions focused on the U.S. market. Our belief is that design can transform the way people feel by shaping the environments in which we live. This idea is the essence of Portobello America. Our business model is an integrated one. With expertise in retail and logistics, as well as being founded on design and innovation, our company is uniquely positioned to provide comprehensive support to our partners. To learn more, visit www.portobelloamerica.com.
About Portobello Group
Portobello Group or PBG S.A. is a publicly-traded company, part of the Novo Mercado Bovespa since 2008, and was incorporated on December 22,1977. It started its production activities in 1979 and has since been a company that has always been oriented towards "new ideas." This concept was born with the goal of transforming the life of the city and region of Tijucas and bringing creative design to the greatest number of people.
Today, Portobello is one of the largest ceramic tile manufactures in the world, and the company believes that their vision of an agile, integrated and market-driven business model is the right strategy to follow to continue its success. The company possesses unparalleled design competence, and their innovative products transform people's lives by creating unique environments in the home, commercial and industrial settings. The Company operates globally but is always aware that the design must reflect the context of the location where its units are purchased. Their culture, strategy, and management focus on enabling the creation and distribution of that design. They generate value for all buyers, through an integrated business model while maintaining operational efficiencies that drive substantial profit margins.