SkillsUSA competitions for tile setting: coming to a state near you soon?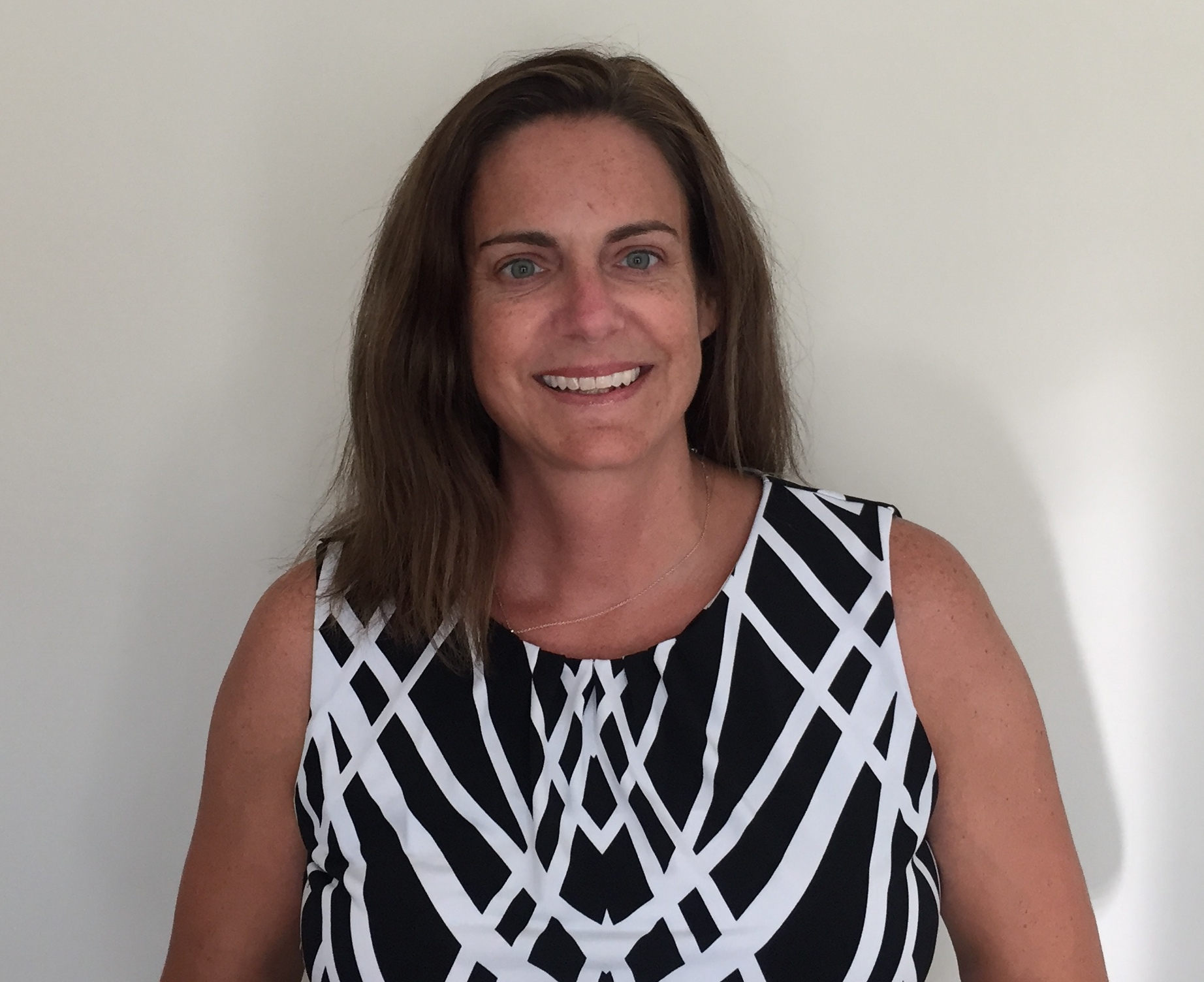 In March at the Construction Education Foundation of Georgia (CEFGA) Career Expo, tile setting was once again part of the SkillsUSA competition.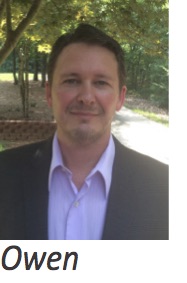 That fact is largely due to the persistent efforts of Rod Owen of NTCA Five Star Contractor, C.C. Owen Tile of Jonesboro, Ga., for pushing to get tile added to the SkillsUSA line up. 
How did Owen get involved with SkillsUSA? "Several years ago when I began participating in the CEFGA Career Expo, the SkillsUSA competition was also going on in the same building," he said. "I saw competitions for masonry, plumbing, carpentry, welding and a multitude of other trades. As I began to digest this, I could not believe there was not a tile competition. So, I began pushing Scott Shelar, CEO of CEFGA and Ashley Brown, Georgia SkillsUSA to give me an opportunity for a tile competition in Georgia. After about three years of conversing back and forth my wish was granted in November 2016 for the 2017 SkillsUSA event."
Prior to the first competition, Owen worked with a team of local manufacturers and contractors to put together a study guide, exam questions, and test module. Information was then forwarded to high school construction programs that participate in SkillsUSA. The first year of the competition, there were five competitors. None of these students had extensive knowledge of setting tile – some of them had been setting tile for two weeks, while others started at the beginning of the semester, but none had ever set tile on an actual job. While all of the tile patterns didn't exactly match the layout the students had been given, all of them finished quickly. 
Owen and team went back to the drawing board to develop a larger and tougher hands-on test for the second year. This time, 12 students registered but only 10 competed. These students ranged in knowledge from newbies who had never set tile to "veterans" who had competed last year and honed their education for a year. As Owen and his team look toward the third year of competition, the desire to expand this SkillsUSA competition into other states is growing.
How SkillsUSA benefits the industry, nationwide

Why should anyone in the industry care about what is going on in Georgia? Owen said it best. "I have a high level of respect for the industry that we are in, and a high level of respect for those true craftsmen that represent our industry in a positive way on a daily basis," he explained. "We owe it to these industry professionals – including ourselves – to market our industry in the same manner that other reputable trades do; to not have a national tile competition is a discredit to us all. If we expect others to take an interest and have passion for our industry we must first show and exemplify that passion ourselves.
"This past competition I met and spoke briefly with a young man's grandparents who drove two hours to watch their grandson compete in the tile competition," Owen continued. "Later that day I noticed them sitting in chairs, pulled up to the pipe and drape border. What an awesome sight this was for those of us in the industry. What a great opportunity to market the legitimacy of our industry not only to those students but to the adults around them that have major influence on these young lives. Having a tile competition could be the tipping point for an adult influencer accepting that their child is considering the path of tile setter."
At this year's awards ceremony, Owen and I had an opportunity to speak with Tim Lawrence, Executive Director SkillsUSA, to learn about expanding the competition to a national level. We learned that for tile to be added to the national competition, we need to have 10 states facilitating the tile setter competition. Skills that are able to have 10 states represented at the national level are put on probation for two years to ensure that the competition is able to bring in competitors from these different states. While working to get tile setting recognized by other states to get to national recognition, we can petition to have a technology demonstration at a national competition to showcase the test and potentially get other states interested in offering the new competition.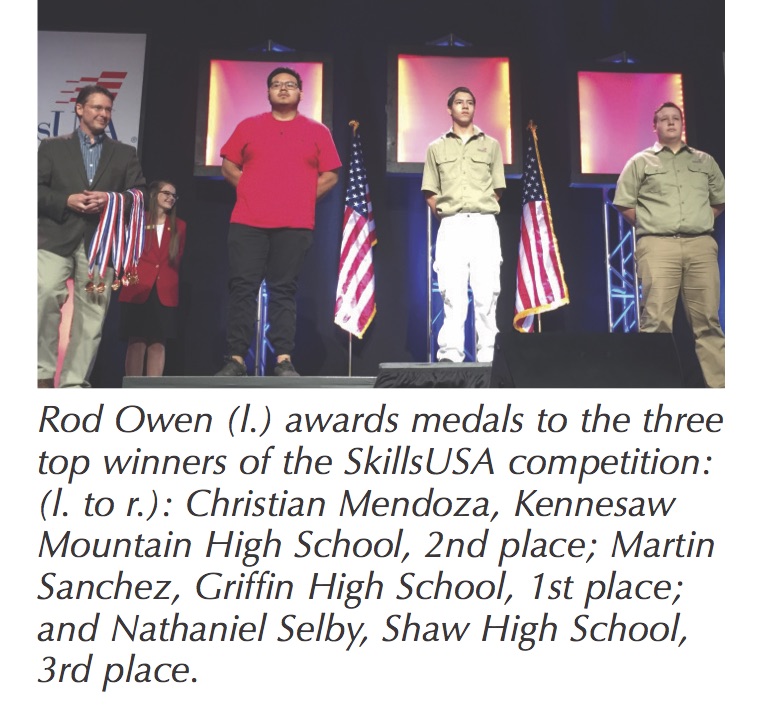 Since Coverings is in Atlanta this year, Owen was able to work with show management to showcase the test module that won at this year's SkillsUSA competition. While presenting this to attract interested contractors, we're also hoping that what's being done in Georgia will spark other contractors to work with the tile industry in their market and start their own SkillsUSA tile setting competition. 
If you want to get involved, know that there is existing test material developed that interested contractors in other states can use. We recommend working with a team of tile industry professionals to supply judges and the hands-on test supplies like tile, setting material, etc. Once approved, your state SkillsUSA organization will work with you to send information to prospective competitors and provide the space for the tile setting competition at a sanctioned competition site.
If you are interested in getting involved with SkillsUSA, you can visit their website at http://www.skillsusa.org to learn more about the organization and to find your state representative. I'm also happy to help – contact me at [email protected] to learn more about what is being done at the state level in Georgia that could potentially be replicated in your state.