December 1, 1936 – December 25, 2020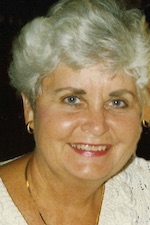 The tile industry lost a very special person on Christmas Day. The lovely Marianne Weis, wife of 2004 NTCA Tile Person of the Year recipient, Gene Weis, passed away gracefully with her family by her side.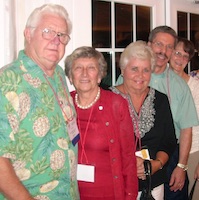 Marianne and Gene could be found at nearly every Coverings and Total Solutions Plus event for many years. They especially enjoyed spending time with Tom and Rose Ade of Filling Tile and Marble, and CTEF's Scott Carothers and wife Debbie; among others. Gene and Marianne were married for 63 years and together operated and managed Weis Ceramic Tile of Bettendorf, Iowa, for more than 30 years.
Marianne set an incredible precedent for her family and friends in her approach to life. A selfless, kind and gentle soul; the memory of her heart will never be forgotten.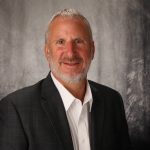 Bart Bettiga is the Executive Director of the National Tile Contractors Association and Publisher of TileLetter. Bettiga is a member of the Board of Governors of Coverings, one the largest tradeshows in North America. He has over 30 years of experience in the tile and stone industry and has served as the NTCA Executive Director since 2002. He is a well known speaker and author on ceramic tile and natural stone distribution and installation. He oversees the financial operations of the NTCA, TileLetter and the Ceramic Tile Education Foundation.