October 9, 1931 – May 20, 2018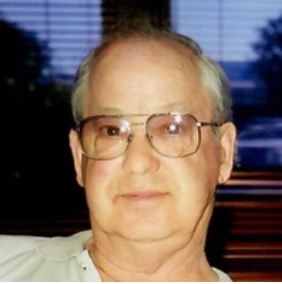 Warren David Nichols, age 86, passed away on Sunday, May 20, 2018. He was the beloved grandfather of NTCA Five Star Contractor Bradford Denny, Nichols Tile & Terrazzo Co, Inc., of Joelton, Tenn.
David served his country in the U.S. Army during the Korean War and received a Purple Heart due to being wounded in combat. After his honorable discharge from the Army, he began working for the Art Mosaic Tile Company and became a union member in 1955.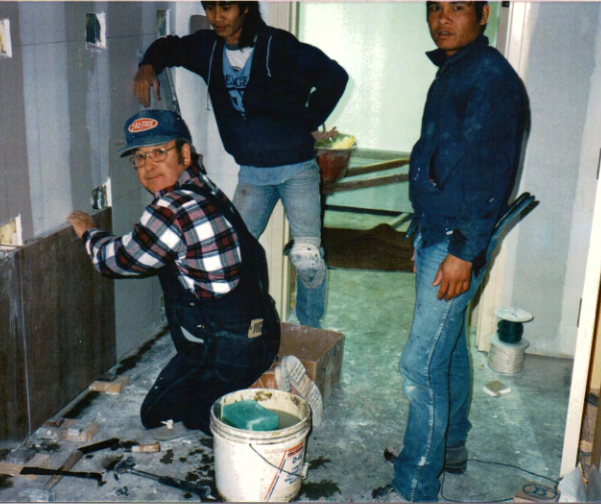 The demands of his job kept him away from home, which is why after he married Juanita Ann Crockett Nichols in 1961 and became a father to her son Billy Jr., he was driven to begin working toward starting his own business. In 1973, after many years of hard work and planning, he proudly opened Nichols Tile & Terrazzo Co. Inc., and his company is currently in its 45th year of operation.
Some of David's more prominent interests and hobbies included his membership in the Korean War Veterans Association, membership of Masonic Lodge #409, his involvement with the Al Menah Shrine, and his membership at First Baptist Church Joelton. He also enjoyed hunting, fishing,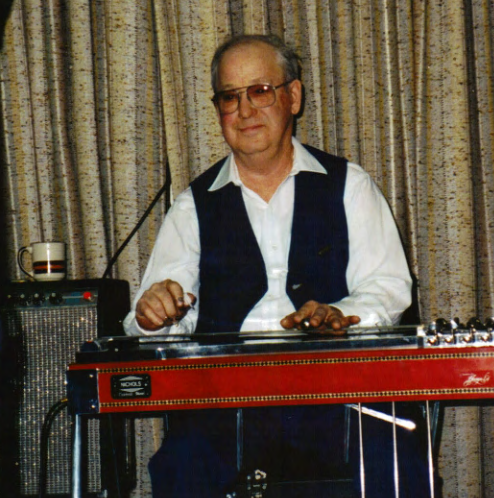 racing go-carts, and playing music with friends. One group that he played with, The Cumberland River Band, played for over eight years at various retirement centers. His love for music went beyond playing and into becoming an amateur machinist so that he could build his own steel guitars.
He was preceded in death by his wife of 56 years, Juanita Ann Crockett Nichols; parents, Lonnie Jackson Nichols, Sr. and Marjorie Parker Nichols; and brothers Jack Harding Nichols, Charles Edward Nichols, and Lonnie Jackson Nichols, Jr.
Survivors include; stepson Billy Collier (Janet) Denny, Jr.; grandson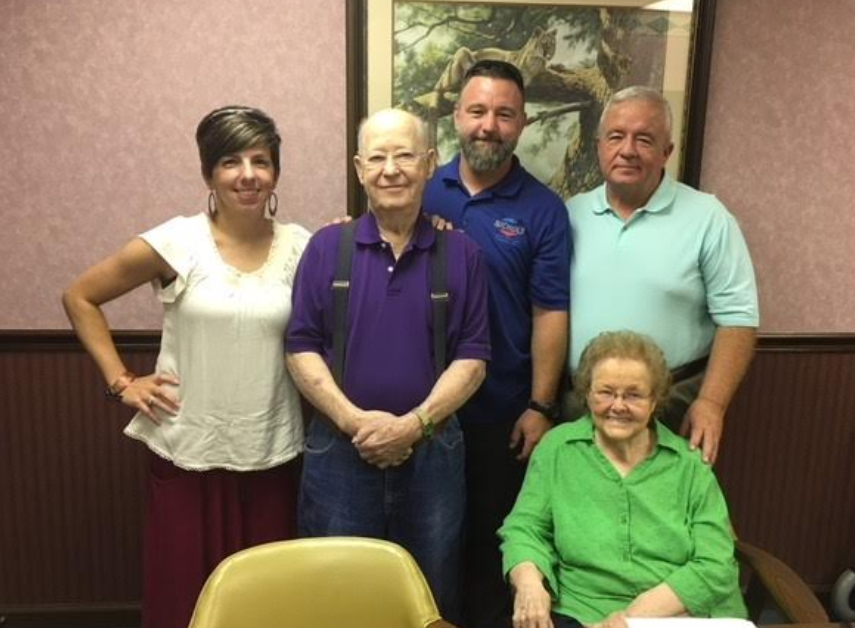 Brad (Nicole) Denny; granddaughter Amber (Noah) Hunter; great grandchildren McKenzie Hunter, Austin Hunter, Abigail Denny, Aiden Hunter, and Daniel Denny; sister-in-law Helen (James) Payne; nephews Nick, Mark, and Dennis Nichols; nieces Lori Davies, Dawn Wood, and Jennifer Hollandsworth; and cousins Robert "Stretch" Hester, Susanne McIntosh, Debbie Smith, Bobbye June Noland, and Donna Love; and many beloved nieces and nephews from his wife's family.
A Masonic Service took place on Wednesday, May 23rd, followed by a Memorial Service with Bro. David Royalty officiating. Interment followed at Joelton Hills Memory Gardens.
Active Pallbearers were Brad Denny, Noah Hunter, Austin Hunter, Dennis Bobel, Malcolm Arrington, Nick Nichols, and Dennis Nichols. Honorary Pallbearers were the employees of Nichols Tile & Terrazzo Co., Inc., Paul Arrington, Robert "Stretch" Hester, Thomas Cobble, Glen Perry, Jim Milliken, and the members of the Senior Adult Mens Sunday School Class at First Baptist Church Joelton.
In lieu of flowers donations can be made to First Baptist Church Joelton Children's Playground Renovations. Visit http://fbcjoelton.org/let-the-children-come/forinformation.