Distribution perspective 2021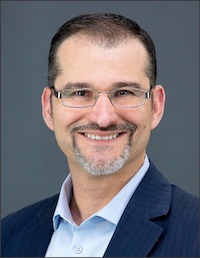 Rudy Llerena is the President and Chief Operating Officer of D&B Tile Distributors in South Florida. He is a second-generation leader in the company; his father, Rudy Llerena, Sr. and David Yarborough were partners together when the company was formed. David's son Harold, who is currently the CEO, has worked closely with Rudy since 1989. The Yarborough family was honored several years ago by the NTCA for its long-standing track record of supporting the tile industry and in particular tile installers, with the Joe A. Tarver award.
Rudy has a background in technology and operations, in addition to a proven track record in both distribution and manufacturing. He is currently the president of the Ceramic Tile Distributors Association (CTDA). We sat down with Rudy to discuss his perspective of the tile industry from a distribution viewpoint. 
---
How many locations or stores do you currently operate and how did COVID-19 impact your operations? Have you made any decisions related to operations because of the pandemic?
We have six locations of brick-and-mortar now, down from our peak of nine stores from a few years back. We actually closed one facility before COVID-19, and then subsequently decided to close two more this year. This was actually one of the positive impacts of the pandemic, as it forced us to examine our business model and it pushed us to make decisions that we were slow in making. The strength of our business is working with and servicing tile installers, wholesalers and specifiers. We are able to satisfy the needs of this market we serve in South Florida with our current number of six brick-and-mortar locations.
As you hire and train employees to develop a career at D&B Tile Distributors, what are the factors that you consider when assessing the needs of your company?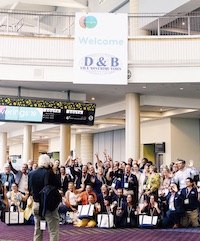 In the last few years, we have decided to look for individuals who have no background in the tile industry. We are committed to education and in being informed on industry standards and product trends. We support NTCA training programs, and as President of CTDA we are committed to sales training of our employees. We feel that we can train our employees more effectively if we hire the right individual rather than look for someone who perhaps has been trained incorrectly in our market.
Since training seems to be important for staff, how do you approach offering training programs for your customers?
In our market, the tile contractor has always been our base or core customer. Over the years that has changed because the tile contractor, who used to buy directly from us, is often now a customer paid on their labor, and they are not able to gain a profit on the tile in such a competitive market. To stay relevant for the contractor, we created a rewards program that benefits them with a percent of the business as they refer clients to us. We also help them secure work through our website referrals. We recommend only installers we can trust who have a demonstrated record of success and who attend our training programs we offer from our suppliers and from groups like the NTCA. We also strongly promote the Certified Tile Installer test offered by the Ceramic Tile Education Foundation (CTEF). The contractors are very important to our business model.
We talk often about the importance of following manufacturers' directions and adhering to industry standards. Unfortunately, this does not always happen. We have seen over the years some questionable installation methods introduced in regional markets. Spot bonding is an example of this. Recently, we have heard the term "Miami Sandwich" used in South Florida as a common practice that has contributed to installation problems. Can you explain this for our readers?
Some installers do this as an inexpensive way to bring the floor into tolerance and to minimize lippage. They create a bond coat first or a skim coat of thinset directly onto the concrete substrate. They then pack it with mud or inexpensive thinset to help level the bed. Then they coat the back of the tile or stone and sandwich it together. We know that this is a questionable practice, and we have partnered with our supplier partners like LATICRETE International and others to educate the installers on the importance of substrate preparation and using the proper products for accomplishing this. We also work with NTCA Ambassadors in this area to provide support from an installer perspective.
How has the COVID-19 pandemic affected your ability to deliver product and samples to your customers?
The first issue we were impacted by was in new programs and products that we were trying to start in the beginning of this year. The relationships we had with our current programs allowed us to still get product in from manufacturers in countries like Italy, Spain and now with India as well, which is one of the newer programs that we were developing. Over the summer, we were able to get the products into inventory and our sales representatives are excited about this. But we also have strong relationships with U.S. suppliers like Crossville and Atlas Concorde, and they have been able to supply us with product throughout this situation. In fact, we have been able to step in and supply product on commercial specifications and projects because of the investments we made in inventory and our relationships with suppliers. It also helped that Florida deemed the construction industry as essential early and we were able to open our wholesale operations very quickly.
How do you feel 2021 is shaping up to be for your business in South Florida?
We have a strong pipeline of projects on the horizon right now. Some commercial projects here in the health industry, and higher education, as well as an airport job we are working on, have continued. We have not been that strong traditionally in the retail or restaurant side of commercial construction, so we have not been as adversely affected as others have in this arena. Even though we are optimistic about 2021, our management team is being very cautious in our planning, and we are not going to be as aggressive in the first half of the year until we have a better feeling of where this is all headed. Our residential business remains very strong right now and we hope and expect that to continue.
Associations like the NTCA and the CTDA thrive when the volunteer leadership is committed to helping guide the staff to stay relevant and focused. The pandemic challenged many associations, since primarily we are networking organizations. As President of CTDA, what role have you played in helping to lead during this time?
Rick Church (CTDA Executive Director) and the staff do a great job running our association. I have been pleased to participate with other distributors in regular virtual roundtable or member meet ups. This has been an invaluable resource as we all try to lead our respective companies during these challenging times. Associations like CTDA and NTCA are a great resource for this type of networking. One silver lining from all this is we now see that there are new ways to use technology to connect with each other and with our customers that will only make us better in the long run.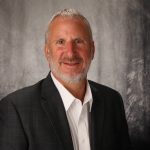 Bart Bettiga is the Executive Director of the National Tile Contractors Association and Publisher of TileLetter. Bettiga is a member of the Board of Governors of Coverings, one the largest tradeshows in North America. He has over 30 years of experience in the tile and stone industry and has served as the NTCA Executive Director since 2002. He is a well known speaker and author on ceramic tile and natural stone distribution and installation. He oversees the financial operations of the NTCA, TileLetter and the Ceramic Tile Education Foundation.