"Tell me, what is it you plan to do with your one wild and precious life?" – Mary Oliver
So today is the day that I am scheduled to write the Editor Letter for this issue. I just closed the rest of the stories and sent them for design. And now I ponder.
Except that something else has my attention. Something very human, something that transcends our professions and roles. Something we all have or will face. The death of a friend.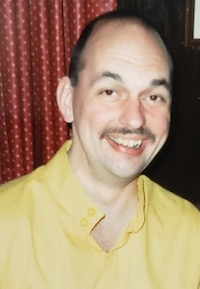 I met Mark Shan when I lived in New Jersey and worked in Manhattan in the 90s. He was a dedicated senior student and instructor at the Ying Jow Pai Eagle Claw Kung Fu school where I studied Tai Chi and my soon-to-be husband studied Kung Fu. Mark was funny, gentle, patient, humble and wise, kind and calm. He was the best man at our wedding, and one of the Kung Fu students that blessed us with a Lion Dancing ceremony at that event. He married a friend from the school, Karen, and had two children – Jared and Chloe – and went on to become a paralegal in Newburgh, N.Y. I fondly remember events and weddings and dinners in Manhattan with him and friends, dining in Chinatown and around Manhattan.
I lost track of him over the years, but I always had the SENSE of him as a steadfast eternal presence. Today, Karen notified friends of his passing at 64. I reconnected with my ex-husband and we shared some memories of Mark, and how shaken we were that he was gone.
So, why am I writing this in our industry magazine? Because, friends, we are humans first, and our professions second. We all will have the sad fortune to lose loved ones at some point in our lives. And yet it will have been our good fortune to know them to begin with and have our lives enriched by them – and to enrich the lives of others ourselves. You never know the impact you have made on others – even those with whom you haven't spoken in a long time – and how indelibly their lives have become interwoven with yours.
I often see on the interwebs the first and foremost role work plays in the lives of those in our industry. And that is a good thing – it shows dedication and passion and devotion to the craft and intent to elevate the industry. It reflects you making your mark creatively on the world.
Take this column as an invitation, though, to evaluate your schedules and your priorities and assess if you are setting aside precious time to spend with loved ones while you can. Because we don't always get a warning shot. Sometimes people in our lives are suddenly gone. We can't escape this, but those who mean a lot to you – let them know. Call. Zoom. Hang out together. I realize today in a way I haven't before, that we don't get this time back once it's gone. That includes industry friends – those colleagues and co-workers who have become brothers and sisters in arms by virtue of the experiences and challenges we share in this tile trade. There is a lot of love in this industry, and I'd say that is a good thing. Why not have genuine appreciation, affection and respect for those you journey with, and maybe have the opportunity to get to know the calling of each others' hearts as well as their occupation?
Thank you for indulging me in this philosophical bent for this column. Every once in a while I need to take a step back from the great content we have for you in TileLetter (and we DO! Check out the Table of Contents and enjoy the incredible work, wisdom, information and insight in these stories) and see the bigger picture of the humanity of us, and offer a wake-up call for anyone who needs one.
God bless,
Lesley
[email protected]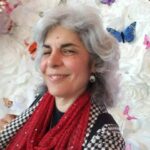 Editorial Director and Senior Writer for TileLetter and TileLetter ARTISAN
Lesley Goddin has been writing and journaling since her first diary at age 11. Her journey has taken her through a career in publishing and publicity, landing her the editor position of TileLetter and its special publications in 2006. Her goal is to educate, inspire, recognize and encourage those in the tile industry -- especially the tile and stone contractor. Other interests include the soft, purring marvels known as cats, labyrinth walking, drumming and percussion, and a range of spiritual, musical and artistic pursuits.