Exterior tile installations have always held many challenges for installers.  Managing proper drainage and preventing damaged tiles are particularly difficult in harsh climates or areas with wide temperature swings or a lot of moisture.  The proliferation of 2 cm thick porcelain tiles has created an opportunity for exterior installations to be done much more easily and with greater success. Schluter-TROBA-LEVEL is a paver support system designed specifically for use with thick porcelain tiles rated for exterior use.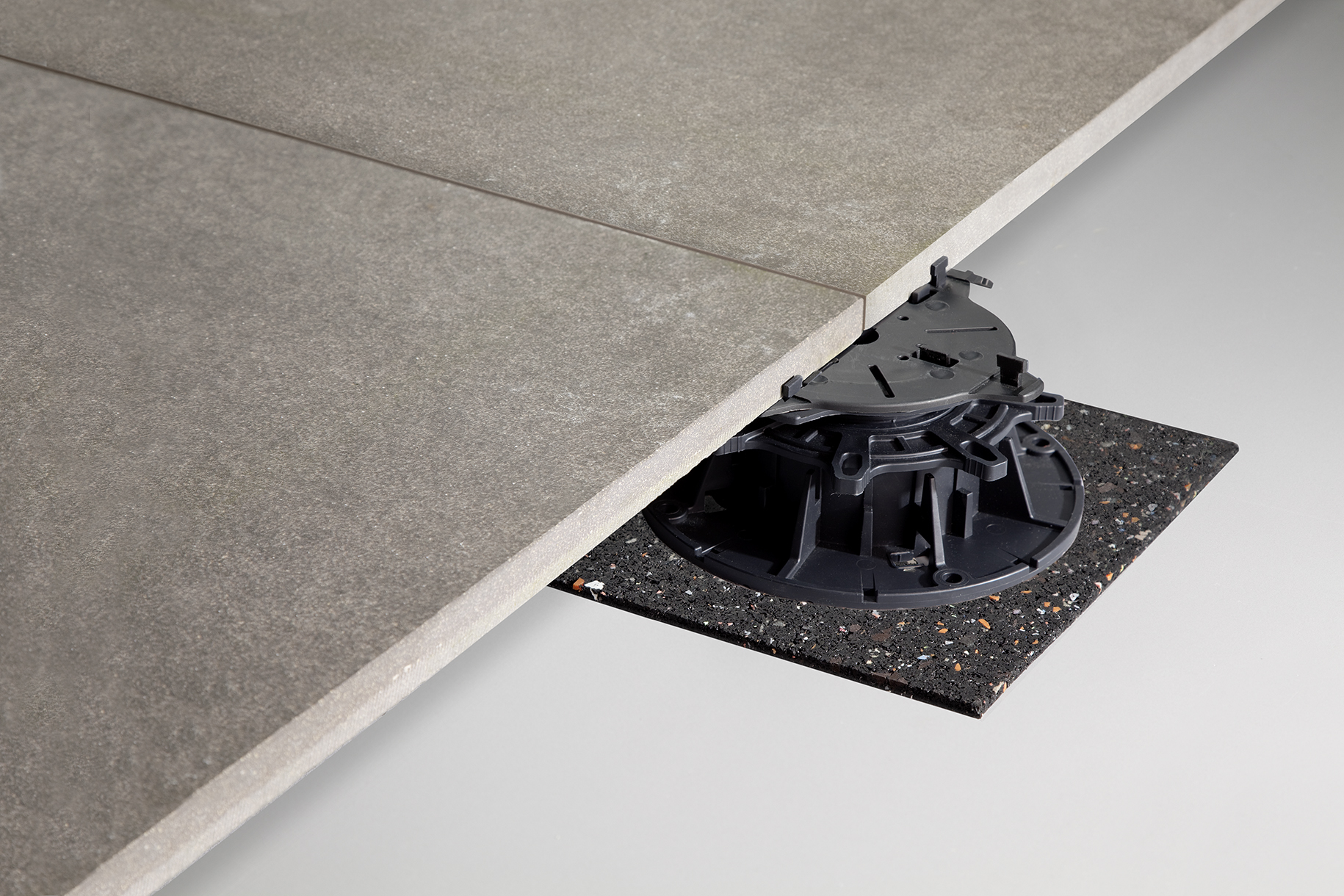 The TROBA-LEVEL paver support system, or pedestals, supports the tiles above the substrate with no bonding system required. This elevated system has a number of advantages over traditional bonded tile methods including simple installation, natural drainage, and ventilation.  The system is available with several accessories designed to manage sloped substrates and different thicknesses of tile so that a level terrace or patio can be installed over an uneven substrate. Through the use of different supports, shims, and spacers the installer can create a level patio with precise transitions and flush seams and corners.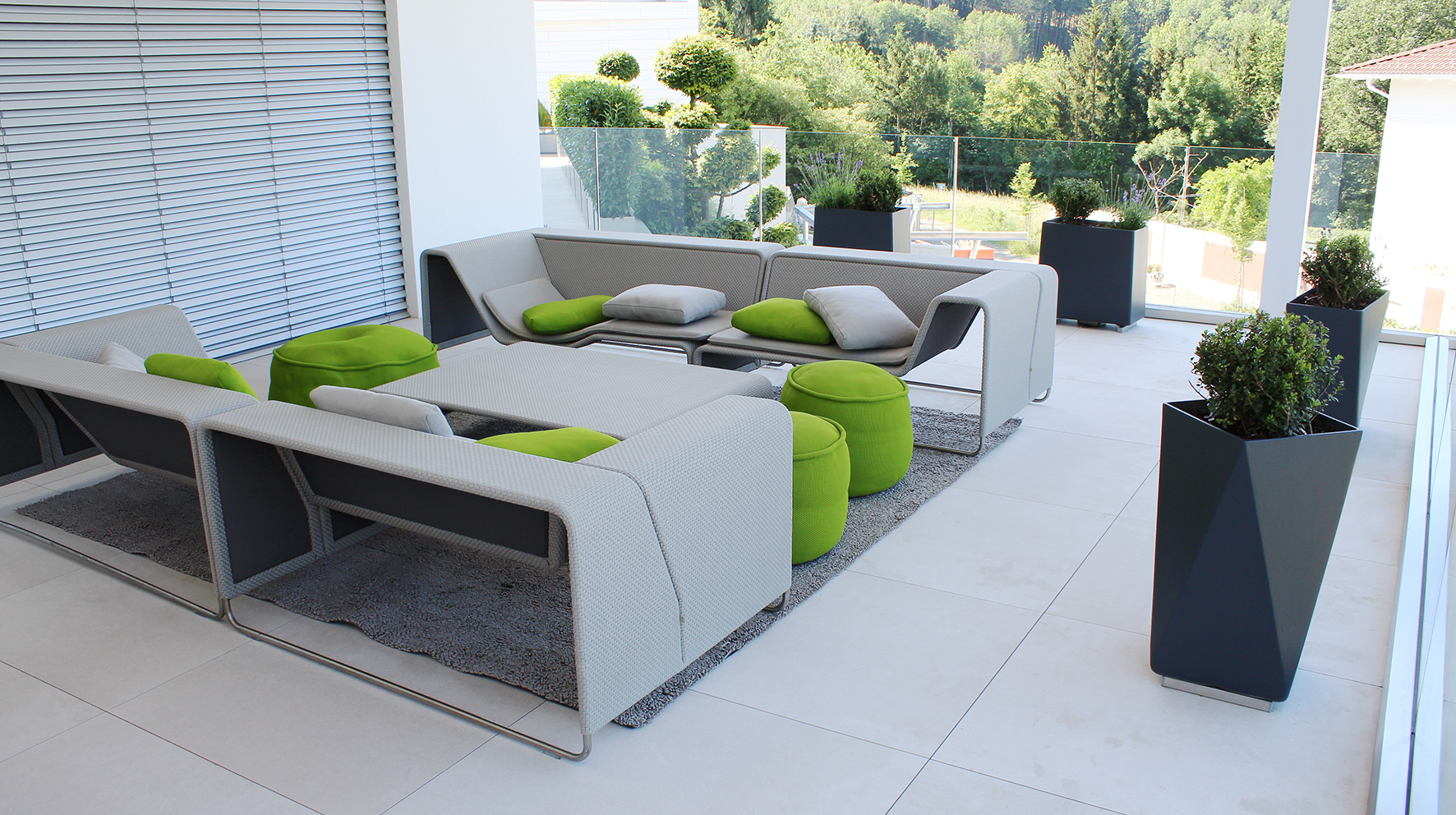 Because tiles are not bonded in place, the system allows for quick and easy access to waterproofing, drainage systems, or utilities beneath the finished patio floor.  The installed paver support system needs to be properly contained and restrained around the full perimeter for a long-lasting durable installation.
For more information, visit www.schluter.com.