Today's shower systems are lightweight, easy to install, and often allow the ability to tile the next day. Waterproofed shower trays and components streamline jobs, and manufacturers have developed kits that allow floor warming to flow into the shower itself, not only the bathroom floor. There is a growing range of drain covers – some tileable for a seamless look – and long-lasting finishes to meet client demands.
---
Mark Albonetti
Installation and Technical Specialist
MD Pro/Prova Products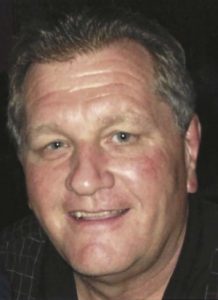 The new shower systems are water management systems. The way the old mud pan was installed most of the time promoted the chance for failures. Until recent years pre-pitching a pan was unheard of – lead pans, CPV pans with a clamping ring was standard procedure. If the weep holes were blocked the pan became a swimming pool. By putting the waterproofing on top of the shower, it moves water to the drain before it becomes a problem. Most systems are lightweight and easier to install, and you can tile the same day or next day.
Sean Gerolimatos
Director of Research and Development
Schluter Systems L.P.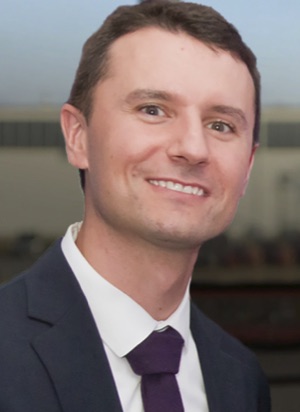 The technological challenge for shower systems has been to use materials and product configurations to reduce installation time while simultaneously maintaining or even improving the quality of the installation. If the installer can spend less time on the substrates and do better quality work that is a best case scenario for the tile industry. An example of products where technology is creating these types of improvements is factory-applied waterproofing on shower trays so less waterproofing work needs to be done on site. The waterproofing membrane is custom cut and adhered to the shower tray at the point of manufacture, saving multiple steps on the job site.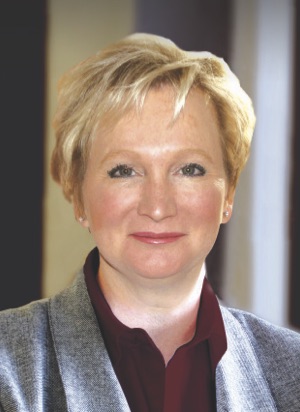 Julia Billen
President and Owner
WarmlyYours
Over the last year, we've seen a sizable increase in floor heating projects for tile showers (up 12.7% from prior-year-period). Part of this uptick is certainly due to the launch of our combined shower waterproofing and electric floor heating kits last May, which were the first of their kind in the industry. But it also has a lot to do with increased consumer awareness of shower floor heating in general. Homeowners are becoming attracted to the idea that you can heat your entire tile shower's floor instead of just relying on the water to heat a small portion. The combined kits make this integration extremely easy as the heating system is already sized for the included shower pan.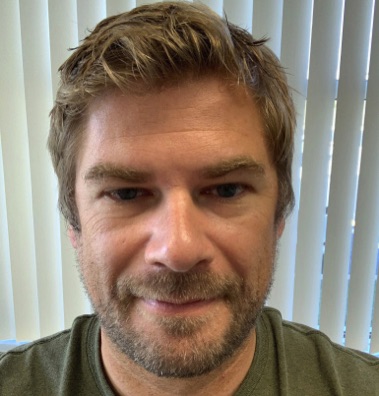 Bastian Lohmann
VP Marketing and Sales/Technical Service
wedi Corporation
As more contractors and builders commit to modular shower systems like wedi's to simplify their projects, we like to double down on the idea that wedi systems are all you need when building a shower – besides tile and craftsmanship. We constantly add more features and variety to our systems, such as offering a wide range of stainless steel drain cover shapes to meet customer demand. Clients also demand options in terms of finish, from tileable versions that let the cover disappear below the tile to colors like gold, bronze, chrome – endless options. But what's equally important as the look of the covers is getting deep into the steel and coatings technology to make the pretty colors happen but also last in showers over a very long time. Powder coating or various plating processes are widely known and very affordable, and that's why many use them on fixtures. But they are less than ideal when used over a high quality stainless steel cover that is then exposed in a shower. So one big technology that's trending for us is a new type of proprietary coating process, all of it made in the USA.
---
Noble Company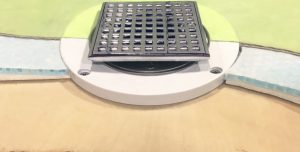 There is no question prefabricated foam shower pans/trays are here to stay. Offering tremendous flexibility, durability, and ease of installation, Noble Company's Pre-Waterproofed ProBase® II Multi-Slope Shower Base offers unequaled resistance to compression/point loading, access to "fit to size" custom offerings, and a "pre-attached membrane" option that combines the strongest prefabricated foam pan available, with Noble Company's singular high-performance membrane fused together at the factory. Installation time is slashed, and when used with NobleBond EXT and NobleSealant 250, wet areas can be flood tested within two hours of installation. noblecompany.com
Profilitec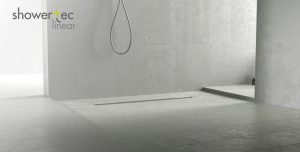 Profilitec-Showertec-Linear is a revolution in linear shower drains, since it vastly simplifies the installation process and improves every aspect of performance. Profilitec incorporates 316 stainless steel, and Foiltec waterproof, vapor-tight membrane is pre-attached to the drain body making installation quicker and much more reliable. Further, the patented drain cover leveling system greatly simplifies adjustability while the design actually contributes to increasing water flow within the drain housing. New pre-sloped foam trays that are completely waterproof and incorporate new patented technology round out the system. Showertec-Linear is available in over 20 different color options and configurations. profilitec.com
Progress Profiles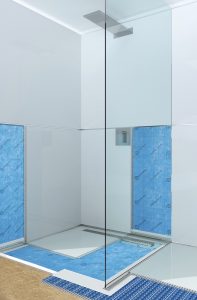 Proshower System USA is the innovative flush water collecting system designed for the American and Canadian markets. The whole system is composed of several elements as the waterproofing Profoil Membrane, the Pre-Sloped Wedge Panels that provide a 2% slope-to-drain, different shower channels and a series of profiles to finish the outer edges of the shower tray and hold the shower glass. Proshower Linear Drain Base or Base Off-Center – in stainless steel – and Proshower Linear Drain Base Polypropylene are two shower channels equipped with 360° adjustable drain and removable head flanges for connecting two or more shower channels. The stainless steel Proshower Central Drain Base facilitates a floor-level drain with tileable drain cover/grid for a custom invisible drain look. The series of Proshower Profile Line finishes the outer edges of the shower tray and holds the shower glass. progressprofiles.com
MD Pro/PROVA Products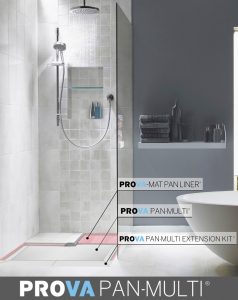 Interest in accessible showers has risen within the tile industry as the needs of an aging population have become a growing concern. With a thickness of only 7/8", PROVA PAN-MULTI® is an effective response to this concern. PROVA PAN-MULTI® and PROVA PAN-MULTI EXTENSION KIT® make up a system of prefabricated shower components ideal for installing curbed or curbless showers. The 5' x 5' pan and 4' x 1' extensions are pre-sloped modular components that replace the need for a mortar base, and perforations make it easy to customize the shower base to any size. PROVA PAN-MULTI® offers function and style! provaproducts.com
Repel Systems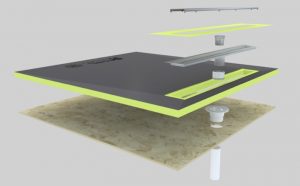 With the latest trends in lightweight, foam shower systems, today's tile installers are able to build high-end custom bathrooms with ease. XPS (extruded polystyrene) foam is used across several trades in the construction industry, thus has become a well-known and safe material with waterproof and insulation properties. Its closed-cell property eliminates water absorption and thus makes for an ideal material for building showers. It can easily be cut with a utility knife, which in turn reduces dust. Tile installers all over the globe are flocking to these lightweight, safe, and easy to use shower systems. repelsystems.com
Schluter Systems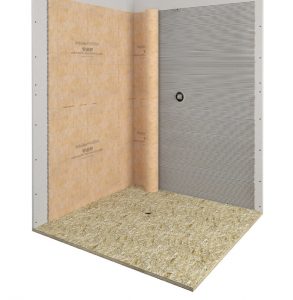 To help installers achieve faster results, Schluter Systems is providing its Kerdi waterproof membrane in a roll twice as wide as the previous roll. The new roll is 6'7" (2 meters) wide. The length of membrane on each roll remains 98' 5" so there are 646 ft2 of waterproofing membrane on each wide Kerdi roll. This wide roll can be used to cover the wall area from a shower floor to standard shower head height so the walls can be made waterproof with a single piece of Kerdi membrane. schluter.com
Schönox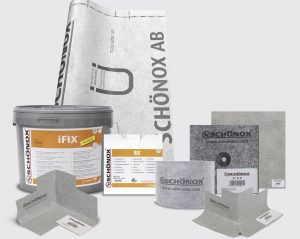 Break all-time installation speed records with Schönox iFix™. This unique and innovative 2-in-1 system allows you to seal the membrane and seams simultaneously. Efficient and easy to apply with a roller, it offers 40% faster installation time over traditional methods, saving you money. Schönox iFix™ Waterproof Sealing Adhesive has exceptional coverage and bond strength. Schönox iFix™ can be bundled with Schönox AB and ST waterproofing materials to produce a comprehensive shower assembly system for commercial or residential use. Schönox iFix and Schönox AB are suitable for interior and exterior applications and meet or exceed ANSI A118.12 and ANSI A118.10. hpsubfloors.com
WarmlyYours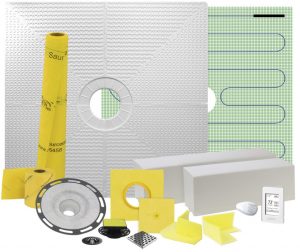 WarmlyYours tile shower waterproofing kits were the first to include a complete electric floor heating system (a heating element perfectly sized for the shower pan, a programmable thermostat, and an electrical continuity alarm for installation). These kits also provide all of the traditional components of a shower waterproofing system including: a high-density foam shower pan with integrated slope, a multi-piece drain assembly with easy-to-clean hair trap, shower curbs, a drain grate cover, and various pieces and rolls of waterproofing membrane. Choose from multiple options including ABS or PVC drain flanges, three different variants of shower pan with matching heating element, and dozens of decorative grate covers. https://www.warmlyyours.com/en-US/shower-kits
wedi
Just released in August 2020 are the wedi Fundo Primo and Ligno Premium Drain Cover sets. These premium quality drain covers will be added to the standard wedi cover set range. You can choose from standard, tileable and the NEW slotted design. The new cover sets are sure to add a luxurious feel to any shower or wet room. These drain cover sets are proudly made in the USA. wedicorp.com
---
CONTRACTOR PERSPECTIVE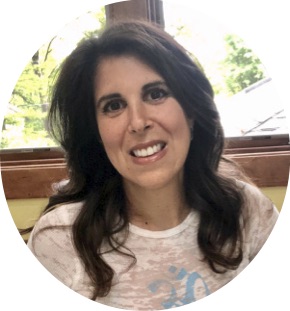 Gianna Vallefuoco
Vallefuoco Contractors, LLC
The industry has responded to streamlining installation time by modifying packaging to accommodate shower system installations. We were excited to see Schluter now offering KERDI waterproofing membrane in a 626 sq.ft. roll, twice as wide as the previous 323 sq. ft. roll. With the new roll, our installers can cover the wall area from shower floor to ceiling with a single piece of KERDI membrane. This is a small change to the product, but an innovative way to reduce install time, and make the waterproofing process a little more efficient for the installer.
Schluter has also addressed the issue of having to use both unmodified and modified thinset with their membranes. The introduction of their ALL-SET mortar allows for use both under and over all DITRA and KERDI products. Since it's recommended for ceramic, porcelain, and stone tile, including large-format tiles, it's been an easy choice when using KERDI's underlayment and waterproofing products. This has allowed our installers to transport and mix fewer products from fewer vendors.
Schluter has also been savvy in responding to the demand for new grates and shelves for bathroom installations. The selection of TRENDLINE finishes now allows clients to match tile trim profiles to their shower drains and shelves. This is a finish we can source and offer, minimizing the client's need to go out and make selections in a showroom. Interior designers are perhaps the happiest group to see these products because they no longer have to compromise on esthetic choices in order to coordinate with the Schluter KERDI waterproofing system.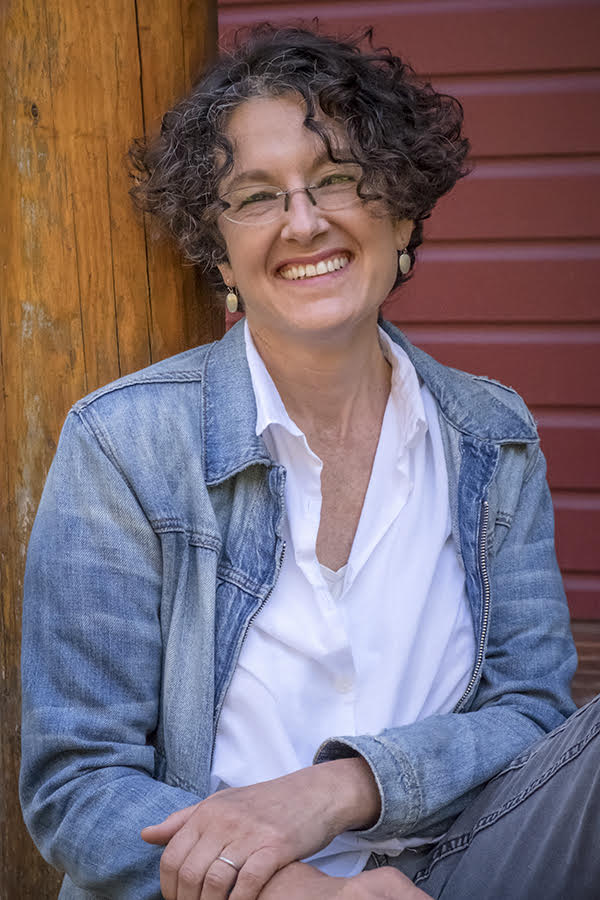 Nadine Edelstein
Tile Design by Edelstein
One of the major changes in our industry over the past decade has been the evolution of shower systems. The technology of waterproofing systems enables us to design and install unique and unusual spaces much more easily (and thus more affordably for our clients) and with more confidence than ever before. Whether we want to use a paintable membrane or a sheet membrane, we now have systems that perform impeccably and reliably. In addition, we can pick and choose how we want to utilize membrane systems. For instance, we can choose to pack a mud pan and use concrete board on the walls and then waterproof the entire shower with our membrane of choice or we can use one of many foam-based systems for the entire space. Foam options are also highly customizable. We can save time and resources in situations where drywall has been installed and still build a space that is properly waterproofed with confidence. These options require that we stay informed and involved in our industry. I personally love all of the options available and look forward to further innovations to come.