When you talk about bath safety, many things come to mind – avoiding slip and fall being prime among them. And while COF and DCOF are important places to start in the discussion, there are other safety issues that are equally – or maybe even MORE important. What could that be, you ask? One word: maintenance.

Improper, inadequate, missing maintenance can contribute big time to serious slip and fall accidents, according to Claudia Lezell, ASID, Carpet and Hard Surface Inspector, and Owner and Operator of Inspections Too, Inc., a full-time flooring inspection, consulting and expert witness service.
But let's start at the beginning. Lezell said a good working knowledge of COF and DCOF is essential for tile installers AND those specifying the products. Do keep in mind that measures for these values are for uninstalled product, and as such are only part of the overall equation of safety for a resulting bath, shower or wet area install.
Defining DCOF
Let's look at the TCNA Handbook for Ceramic, Glass and Stone Tile Installation for some definitions (you can also find a section on COF and DCOF in the NTCA Reference Manual, page 262 in the 2020/2021 edition):
Coefficient of Friction (COF) – the measurement of a tile's frictional resistance, closely related to traction and slipperiness. Prior to 2012, COF was determined per the ASTM C1028 method from a measurement of static friction, which is the frictional resistance one pushes against when starting in motion.
Dynamic Coefficient of Friction (DCOF) – But a new method, called the DCOF Acutest, measures dynamic friction, which is the frictional resistance one pushes against when already in motion.
With both these tests, "a slip occurs when pushing off with more force than the surface can resist."
Values for these measures are as follows: "The standard now requires a minimum DCOF Acutest value of 0.42 for ceramic tiles for level interior spaces expected to be walked upon when wet." Tiles with DCOF values of less than 0.42 are suitable only for floor areas that are dry – polished tiles fall into this category.
The Handbook includes a caveat: "Not all tiles, though, with a wet DCOF Acutest value equal to or greater than 0.42 are suitable for all level interior spaces. The specifier shall determine tiles appropriate for specific project conditions, considering by way of example, but in limitation, type of use, traffic, drainage, how the tiles are profiled or structured, expected contaminants, expected maintenance, expected wear, and manufacturers' guidelines and recommendations."
What that means is that even though the tile may meet the minimum DCOF standards, a whole lot of other things come into play as to how that tile contributes to safety in a shower, bath or wet area.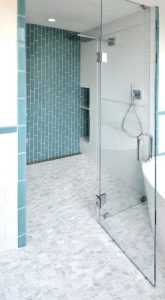 The first thing, after making sure the proper product is specified for the proper application, is ensuring it's installed properly. "That tile could do quite well in the environment as manufactured – but when it gets put down, the environment changes for it," Lezell said. Problems can be tied to "not installing it properly or not allowing for expansion joints or inadequate bond," she added.
But assume that the tile HAS been specified and installed to perfection – that's not the end of the story. "Grime – soil or dirt – is enemy number one," Lezell said. She emphasized – during this time of COVID-19 – that tile and grout need to be CLEANED first (that means removing grime and dirt) and THEN sanitized. Otherwise you are simply sanitizing the surface of the dirt.
But cleaning or sanitizing can compound problems as well. On page 263 of the 2020/2021 NTCA Reference Manual, you'll find a paper on "How Sealers, Treatments and Cleaning Products Can Alter the Dynamic of Coefficient of Friction (DCOF) of Floor Tile." This paper addresses the practice some manufacturers have of applying nano sealers or topical waxes/sealers or treatments prior to shipping. Some of these coatings are meant to be removed. Other manufacturers recommend the application of a penetrating impregnator/sealer after installation. To be sure, "Topical waxes/treatments will certainly alter the natural slip resistance of the tile, while most penetrating/impregnator sealers will not, as by their nature, they are absorbed into the existing porosity of particular tile and any excess is wiped/buffed off per manufacturer's directions."
Be aware of what substances are on your tile surface. Also be aware that if you are giving your client instructions on maintenance, that any product they may use – like glass cleaner for shower doors, for instance – may settle on the shower floor and can render a normally slip-resistant floor quite slick.
In addition, make sure these cleaners are compatible with your grout. Lezell pointed to well- documented problems with epoxy grout that's been exposed to chemical cleaners. These cleaners ate away at the epoxy; cleaning with hot water softened these grouts and contributed to degradation and deterioration. Make sure that the chosen cleaner won't contribute to slip and fall issues, and that it is recommended for use with the grout in the joints.
Traction issues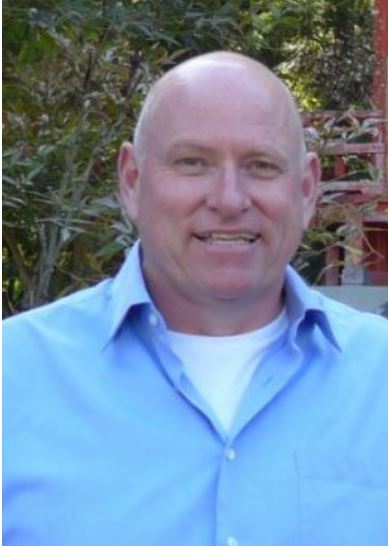 Martin Brookes, Heritage Marble and Tile, Mill Valley, Calif., notes that with the proliferation of showers with multiple shower heads (sometimes called "human car washes"), it's critical to have adequate draining to accommodate increased water flow. Otherwise, the backup of water on the shower floor and altered water surface tension can create a greater slip hazard. In these wet rooms, "The drain has to be able to accommodate 15 gallons a minute vs. 2.5 gallons a minute," he said. Even a slope increase of .5%, in conjunction with cleaning products or oily substances can create a hazard.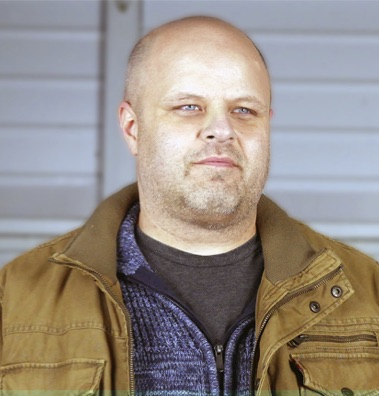 When it comes to grout lines, there is a debate as to their role in ensuring a slip resistant floor on the shower. "I think a lot of people look at magazines and online and see shower floors with large format tiles and linear drains and it's desirable to them," said Jim Upton of Tiger Mountain Tile in Issaquah, Wash. "However, very few consider the slip resistance of the floor, particularly after adding soap and running water to the equation.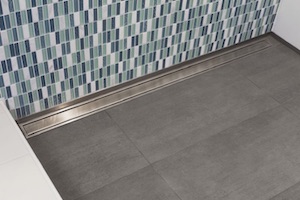 "So, I just want to make sure they understand that tile selection with a proper DCOF rating is critical," he added, hearkening back to our earlier paragraphs. "It's not unusual to have them end up deciding to go with a smaller mosaic tile after it's all said and done."
There are tiles designed specifically for greater grip, such as tiles that use StepWise™ technology from Daltile. Lezell personally prefers a 2" x 2" porcelain tile for a shower floor, for the excellent DCOF. Textured large-format tile can be a useful option, but she cautioned, "The grittier something is, the harder it is to clean. That doesn't mean it can't be cleaned, but you have to use the proper products."
In addition, there is a range of topical treatments to increase traction, such as SlipGrip, Slip Doctors, Miracle/Rust-Oleum 511 Anti-Slip and InvisaTread®. Be sure to educate yourself on application and re-application and how they may affect cleaning and sanitizing the tile as well.
Grab bars
One other aspect of bath safety doesn't really have anything to do with tile or with DCOF – it's planning for the future when building or renovating clients' "forever homes" for those who wish to age in place. Brookes said he makes it a practice to block in the support for future grab bars when the cavity is open during a renovation, then take photos and document it to show to the homeowner when they are ready to install these safety accessories. "It's just the cost of a
2" x 4" to put it in," Brookes said.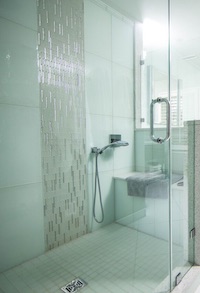 Upton agreed. "For my Boomer clients, it's pretty common for their bathroom renovation to be done with the idea that it's their 'forever' bathroom and it's their intention to never renovate it again," he said. "Furthermore, they may not be ready for grab bars at the time of the remodel but, oftentimes, we will add framing into the walls so that grab bars can be added at a later date. I write the measurements right on the blocking with a sharpie and photograph it so that it will be able to be found again after everything is covered up. This way, no matter who ends up installing the bars, everything can be seen in the photograph and the likelihood of successfully installing them is quite good."
Factoring in these safety features is not only advance planning for the homeowner, but it can be lucrative for the installer. NTCA Training Director Mark Heinlein said during his tile installer days, "I sold – or tried to sell – high-end grab bars in every single one of my showers and bathrooms. I designed all of my showers to be as absolutely safe and ergonomically-friendly as could be, fitted to the individual client. No detail was left unconsidered. I made money on everything to do with grab bars – from designing, supplying materials, installing backing to installing the bars."
Get information
Lezell says it's essential to get and stay educated about everything that impacts safety. Start with information through the TCNA, and virtual NTCA classes, and CTEF blogs, information and training. Some other options for training and education include:
National Floor Safety Institute: Find information on product certifications, training, and the NFSI Safety App. nfsi.org
Institute of Inspection Cleaning and Restoration Certification:the non-profit certifying body for the cleaning and restoration industry. IICRC.org
Inspections Too, Inc.:A range of video instruction classes that address business development technical training, sales, installation, and maintenance, and certified continuing education credits. inspectionstoo.com
Armed with knowledge, proper installation methodology, and wisdom about maintenance, you can provide your client with a well-performing bath or wet area installation that's as safe as it is beautiful.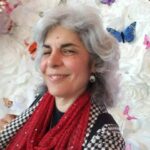 Editorial Director and Senior Writer for TileLetter and TileLetter ARTISAN
Lesley Goddin has been writing and journaling since her first diary at age 11. Her journey has taken her through a career in publishing and publicity, landing her the editor position of TileLetter and its special publications in 2006. Her goal is to educate, inspire, recognize and encourage those in the tile industry -- especially the tile and stone contractor. Other interests include the soft, purring marvels known as cats, labyrinth walking, drumming and percussion, and a range of spiritual, musical and artistic pursuits.