The porcelain tile collection is designed for trendy indoor / outdoor living
[CHICAGO, IL, February 15, 2021] – Today StonePeak Ceramics, one of the nation's leading porcelain tile manufacturers introduced its newest porcelain tile collection, Wave. The Wave Collection, available today, features subtle movement and neutral tones that range from serene greys to peaceful blues.
The Wave collection is available in honed and textured finishes, which carries the design from the interior to exterior. While the honed finish's brilliant smooth design is ideal for the indoors, the textured finish provides extra grip for maximum slip resistance in outdoor spaces. The honed finish has a DCOF of >0.45, and the textured finish has a DCOF of >0.65.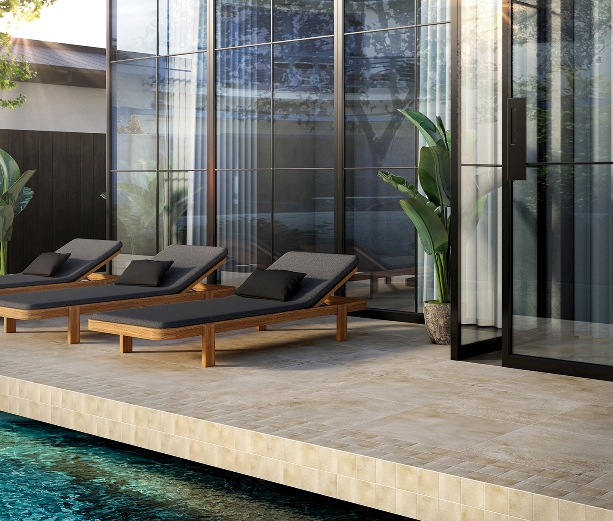 "StonePeak Ceramics is pleased to introduce the Wave collection as a direct response to the overwhelming demand for interior design that connects indoor and outdoor spaces," said Federico Gasperetti, regional sales director for StonePeak Ceramics. "Wave helps expand our collection of hygienic porcelain tiles, which is especially important during this time when consumers and designers are focused on health and cleanliness."
Wave is available in five neutral colors including ice, sand, ash, seaweed and coal. Each color is available in sizes 12"x24" and 24"x24". These tiles are complemented by retro Art Nouveau-inspired fanned decos that are streamlined and repeated in a symmetrical pattern. The collection also features statement-making 2"x12" and 4"x4" mosaics and standard 2"x2" mosaics. The trim system includes a honed 3"x24" bullnose and 6"x12" cove base.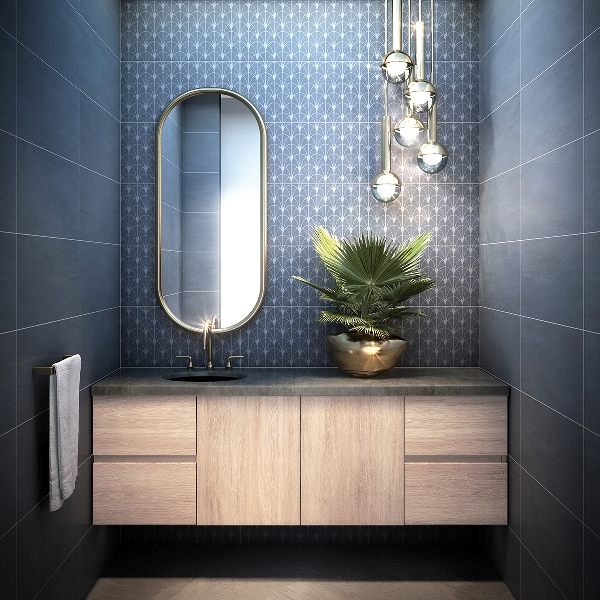 This collection provides a simple but sophisticated backdrop for both residential and commercial settings, offering maximum design flexibility. To order samples, email [email protected] or call 312.506.2800.
StonePeak offers hi-tech Italian-designed porcelain tile, proudly made in the USA. The company's state-of-the-art Inkjet printers provide a flawless cover to cover finish and can replicate virtually any pattern, including marbles, wood textures, soapstone and more.