Ege Seramik's state-of-the-art technology creates an amazing modern surface, which adds shimmer, shine and the look of texture to transform the ordinary into, extraordinary with its new BLACK PEARL COLLECTION.  Available in sizes 12×24, 24×24 and 24×48, the collection features a 12×24 Deck Mosaic Mix to create a truly mesmerizing design.
Both field and mosaic tiles come in one color, Anthracite; which boasts a black and silver sheen with a hint of bronze.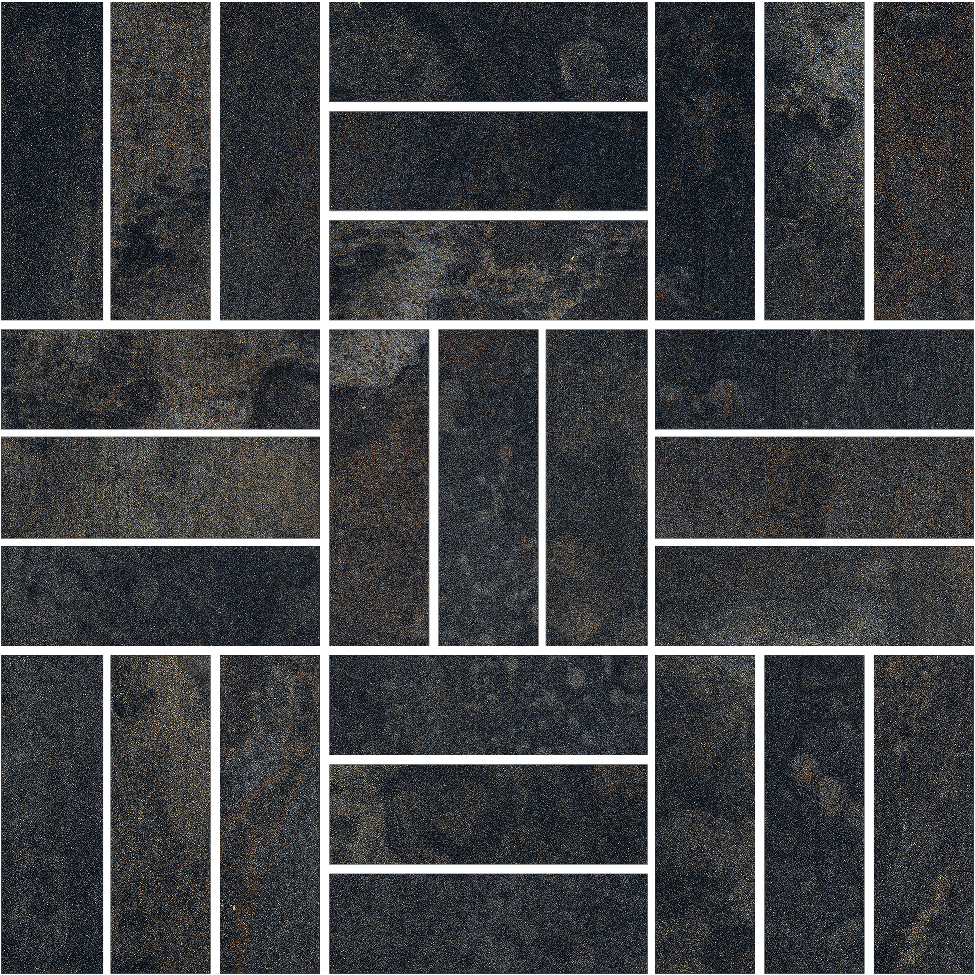 "Black Pearl is designed to mimic the dramatic effects and contrasting colors created during the aging of metal." stated Alp Er, General Manager of Ege Seramik USA. "This Collection has the strong, durable physical properties of Ege Seramik's porcelain tiles-partnered with the 'natural' beauty of metal and the elements. A truly sophisticated designed tile which offers scratch resistance, Black Pearl is perfect for all indoor and outdoor applications."
The Black Pearl Collection comes in both Matte and Lappato finishes, ideal to mix and match on floors, walls, entryways, staircases, verandas and more.
Attendees of COVERINGS 2019 will be able to see all of Ege Seramik's Collections at the Orange County Convention Center, Orlando, FL, April 9-12, 2019 at Booth #3061. For more information, visit http://www.egeseramik.com or call (678) 291-0888.