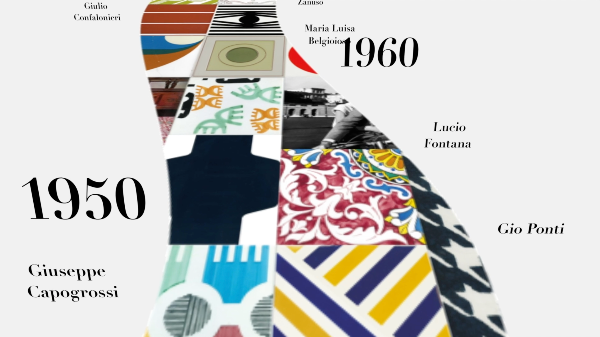 A brand new initiative from Ceramics of Italy is a short film edited by Francesca Molteni that chronicles the 70+ year-long history of the Italian ceramic industry. Atlas of Italian Ceramics – named after the corresponding publication by architectural historian Fulvio Irace – draws a visual map of the industry's evolution from the post-war period until present day and highlights Italy's legacy as a powerhouse of beauty, creativity, and technological innovation. 

This initiative is the latest chapter in the Mater Ceramica research project, developed by Confindustria Ceramica, the International Museum of Ceramics in Faenza (MIC), the Italian Ceramic City Association (AICC), and the Centro Ceramica Bologna (CBB). 

The film will premiere in the U.S. on #NationalTileDay (February 23) at 10am EST during a Facebook Live event called "The Italian Way – Stories of Heritage, Brands, and Marketing." The discussion will feature several well-known ceramic industry entrepreneurs and design industry figures including Andrea Cancellato (former director of the Triennale Museum), who will explore the heritage and importance of the "Made in Italy" trademark. The short film will also premiere on Instagram after the virtual event.