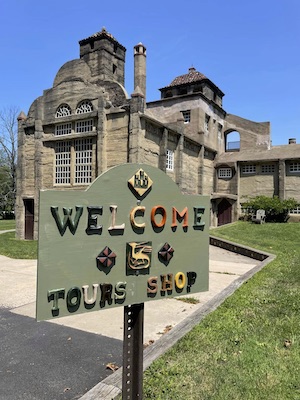 This section is meant to provide business tips for aspiring and established tile artisans and artisan tile setters. But what could be more fitting than a report on a long-established business that is historic to tile and its development: The Moravian Pottery and Tile Works in Doylestown, Pa. In fact, in May 2019, members of the Tile Geeks Facebook Group came out en force to visit the place during the 21st Annual Moravian Pottery and Tile Festival.
Those in the know about artisan tiles revere the Moravian Pottery and Tile Works – and its annual festival – as a sacred site (see the Tile Throwback story in this issue). Founded by Henry Chapman Mercer, and directed by him from 1898 until 1930, it still produces handmade tiles that are reissues of the original Arts and Crafts style that Mercer was so enamored of, and keeps those original designs alive in our modern time.
But over the years, the leadership of the site could not keep up with its needs, and a new entity has arisen to manage the site.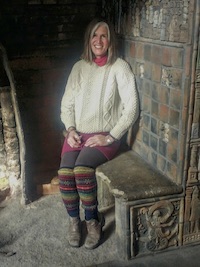 Katia McGuirk, a craftswoman, educator and tile maker in her own right at Katia Tiles (katiatiles.com), has formed a not-for-profit entity, The TileWorks of Bucks County, that has assumed operations of the underserved Moravian Pottery and Tile Works. McGuirk served at the TileWorks over 30 years ago and is currently a director at The Tile Heritage Foundation.
"The very hands that made the tile and stewarded the collections were tied in the old structure, McGuirk explained. "As the current leadership was aging out and near retirement, an opportunity to guide the county to restructure a more accessible and sustainable model became my work for the last two years."
On April 7, 2021, this 501(c)(3) operational entity was unanimously approved by vote by the Commissioners, and the TileWorks, "has been able to seamlessly continue operations without a hiccup or gap," McGuirk said. "I want to honor the past to inspire the future. I want this building to be standing and business to be thriving 1,000 years from now."
To keep the TileWorks percolating, McGuirk rehired curator Vance Koehler, a Mercer historian. Former longtime employees Jesse Pham returned as production manager and site manager, and Julianna Lange is running education and events. "Both of them can't be more excited," McGuirk said.
History and influence of Mercer
Though the tiles have not been marketed for the last 47 years, McGuirk said, "The story of Henry Mercer and his tiles is ready to launch nationwide, at a time when many people in the world are seeking meaning in the ordinary, connection to local people and resources and timeless products and avenues for artistic expression."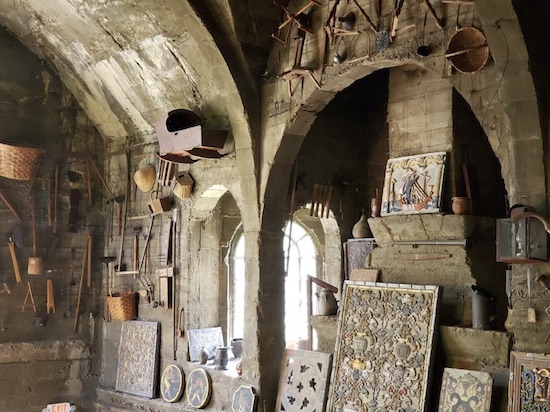 McGuirk noted that "Cleota Reed wrote an extensive book, Henry Chapman Mercer and the Moravian Pottery and Tile Works, in 1987 that featured Mercer's murals, pavings and sculptural reliefs that were important to the reform of architectural decoration in the early 20th century. Arguably, Henry Mercer's largest contribution was his Arts and Crafts Tile, the product, the people who made it, how they made it and why they made it since 1898. Storytelling was at the core of his efforts."
McGuirk pointed out that there are so many successful pottery businesses and tile makers in existence today that got their start at Pewabic in Detroit or with Mercer in Pennsylvania: Syzygy, Clay Rat, Peace Valley Tile, and Whispering Hill.
Profound as his influence was worldwide, Mercer's story is a local one too. The regional heritage of "native clay, dug out of Bucks County soil, the dignity of labor, the visibility of the maker's hand are evident in the product," McGuirk said. "We believe the artists and artisans who make the tile today should have job security."
Cultural destination
The TileWorks of Bucks County is looking to partner with arts and culture tourism, educational institutions and industrial partners to grow its architectural and installation market and design, manufacturing and installation services, and to make accessible, interpret and steward the historic collections, McGuirk said. She offered assurance that the "Working History Museum and National Historic Landmark is open for tours, shopping, education, community and private events soon."
In fact, several music events have been held at the TileWorks: a Bluegrass concert on the 4th of July – complete with food trucks, and Remedy Electrical Society presented Anthony Green at the TileWorks, along with Slow Fauns and the Waywoods in a benefit for ROY G. BIV LGBTQ + Safe Space for ages 10-14.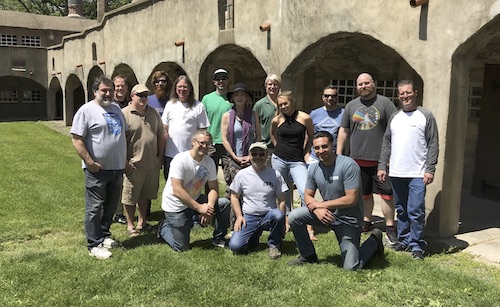 Coming in 2022 is a return to the annual, in-person Tile Festival, which will feature tile makers from around the world and their wares for sale, educational classes and local tours around Doylestown and the site.
The TileWorks will also host visiting artists, Ricky (Boscarino) of Sandyston, N.J.'s Luna Parc on October 29 and 30 and mosaic artist Sherri Warner Hunter of Bell Buckle, Tenn., next spring.
Visit thetileworks.org for more information.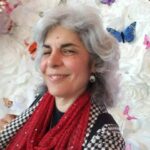 Editorial Director and Senior Writer for TileLetter and TileLetter ARTISAN
Lesley Goddin has been writing and journaling since her first diary at age 11. Her journey has taken her through a career in publishing and publicity, landing her the editor position of TileLetter and its special publications in 2006. Her goal is to educate, inspire, recognize and encourage those in the tile industry -- especially the tile and stone contractor. Other interests include the soft, purring marvels known as cats, labyrinth walking, drumming and percussion, and a range of spiritual, musical and artistic pursuits.