Marietta, Ga. – July 15, 2019 – Tile Doctor, a provider of innovative, eco-conscious products and solutions for the tile industry, has introduced ZHERORisk® products, a new line of non-toxic, non-corrosive and sustainable products for tile applications.
The initial launch of ZHERORisk products includes:
Litokol® Aquamaster Waterproofing – A solvent-free, ready-to-use liquid membrane for waterproofing moist environments in both interior and exterior settings; does not require reinforcement mesh or fabric and sealing straps to protect corners and edges
Litokol® Litoelastic EVO – A two-part, no vertical slip adhesive for indoor and outdoor installation of ceramic tiles, glass tiles and natural or composite stone
Litokol® Epoxy Élite  EVO – An acid-resistant epoxy mortar/setting product for the installation and grouting of ceramic and glass tiles on indoor and outdoor floors and walls; available in a selection of eight warm and cool neutral hues
Aquamaster Waterproofing, Litoelastic EVO and Epoxy Élite EVO are ultra-low in VOC (volatile organic compound) emissions, meeting the strictest tolerances for indoor air quality and earning EC1PLUS certification from GEV-EMICODE®. Both Litoelastic EVO and Epoxy Élite EVO are also available in IMO (International Maritime Organization) certified flame-resistant versions.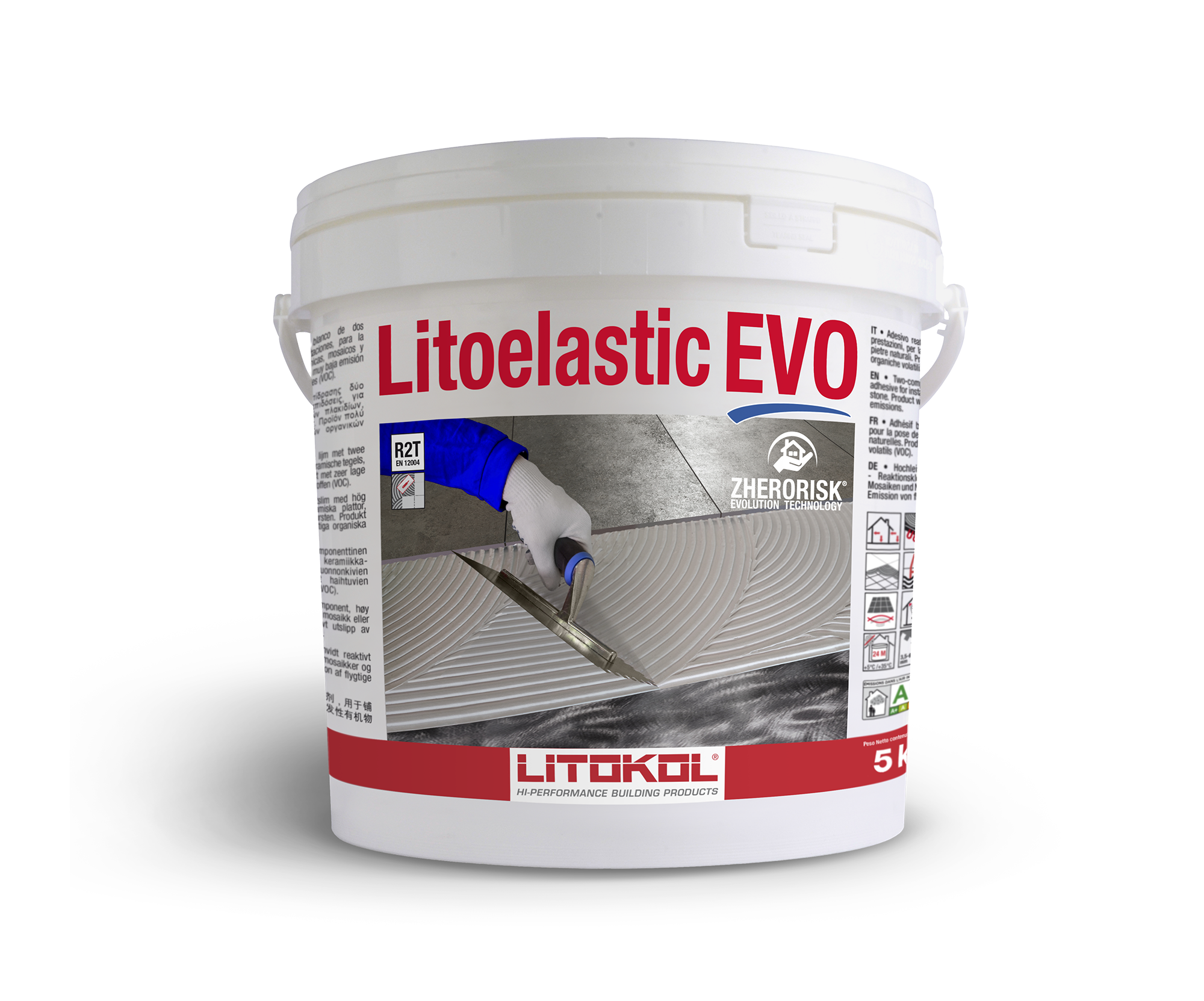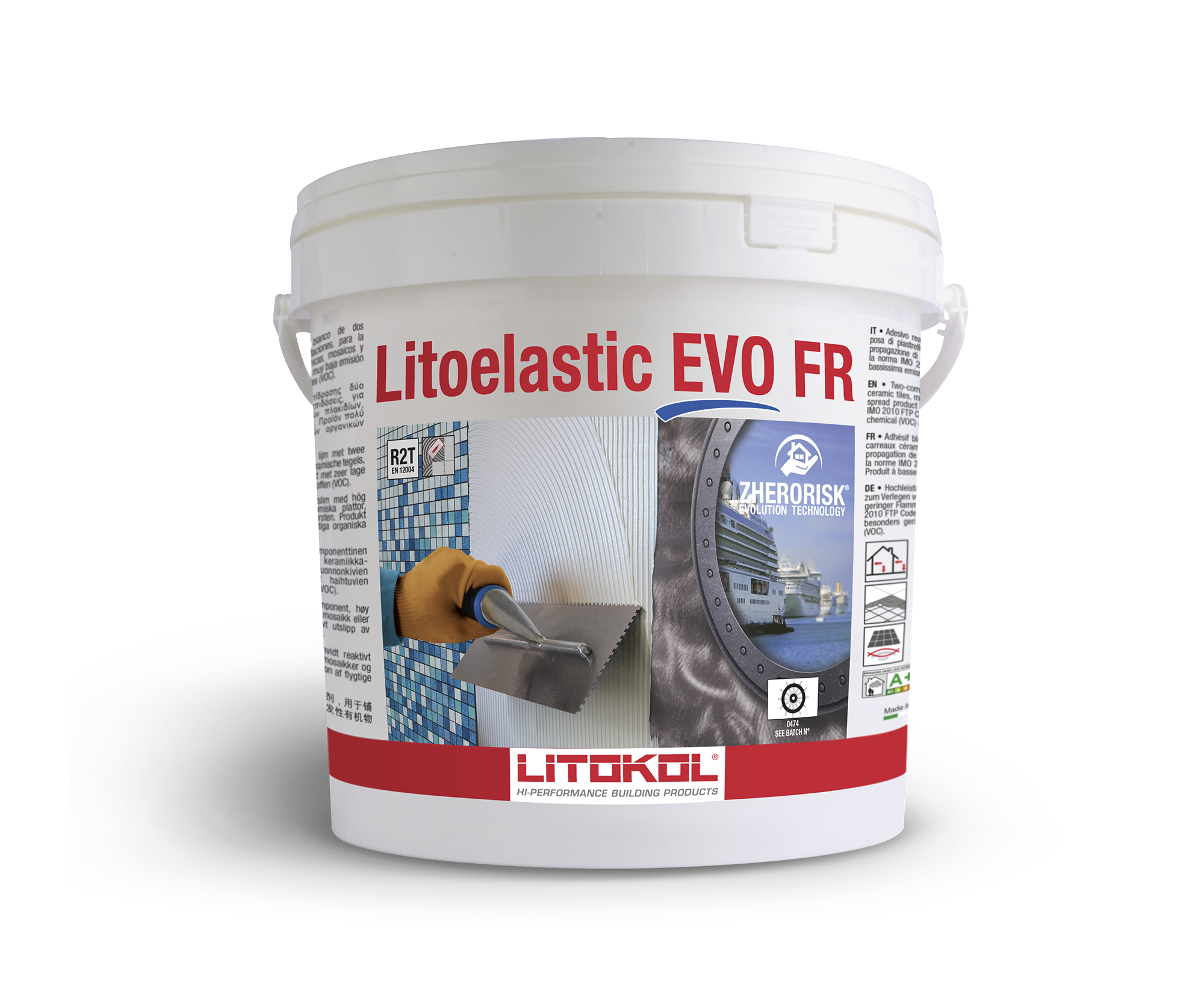 "ZHERORisk products have been developed with the aim of delivering the highest performance possible while significantly lowering environmental and health impacts," said Curt V. Rapp, founder and CEO of Tile Doctor. "The use of sustainable, environmentally sound materials offers healthier alternatives for installers, consumers and the planet while also contributing to improved indoor air quality and building wellness. This next generation of tile installation products is poised to change the way the industry approaches tile and stone installation."
In 2016, the European Union (EU) government set out to reduce the corrosive nature of installation products for tile and stone through a project called ZERO (Zero Environmental Risks in Our building). The EU enlisted major universities in the tile-producing region of Italy to conduct research along with manufacturers, who were invited to submit for inclusion based upon their R&D and manufacturing capabilities. Litokol – an international provider of epoxy-based products based in Rubiera, Italy – scored 100 percent with its submission, and was awarded inclusion by the EU to develop its product formulations and bring them to market.
ZHERORisk products were born out of this effort and have been finely tuned over the past two-and-a-half years to provide a replacement for existing tile installation products, the majority of which pose health and safety concerns for installers, and have serious short- and long-term environmental impacts.
Added Rapp, "While previous versions of these products were necessary, despite the risks, for their strong performance characteristics, there is no longer a need to compromise. It's now possible to achieve the highest possible performance levels without placing tile installers, jobsites and the environment at risk. And, that's a game changer."
In celebration of the launch, Tile Doctor will plant a tree in an American forest for every purchase of ZHERORisk products.
ZHERORisk products are available in the U.S. exclusively through Tile Doctor.  Additional ZHERORisk products are scheduled to be introduced beginning in fall 2019.