Doylestown, PA: (January 19, 2023) — TileWorks is proud to present Tile Fest '23, Birds Beasts and Flowers. The event will take place Saturday, May 20, 2023 10:00 am – 5:00 pm and Sunday, May 21, 2023 10:00 am – 4:00 pm.
For two days, TileWorks of Bucks County's building and grounds are transformed into an outdoor marketplace of contemporary, vintage and antique tile displayed by makers and collectors from around the globe. There will be demonstrations, ceramic activities, and free tours of the National Historic Landmark. Local food trucks will be available for visitors to enjoy. Tickets are $10.00 and proceeds go toward historic restoration of the site.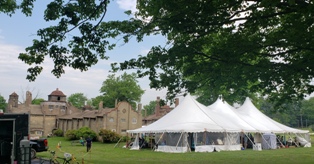 Tile Fest '23 is the premier tile festival in the country, celebrating handmade tile traditions and tilemakers. This two-day festival attracts ceramists, artists, designers, collectors, museums, showrooms, and arts & industry partners. Tile Fest is an opportunity to see the most desirable and nuanced handmade tiles in the world all in one place. Visitors can shop and hang out with the talented makers behind the tiles.
Programming for the event is still growing. TileWorks welcomes back John and Lynne Hume from Sligo Creek, David Ellison, and Marcia Hovland from Michigan. Hands-on family activities include a clay playstation, a brick kit activity, and tile-making demonstrations.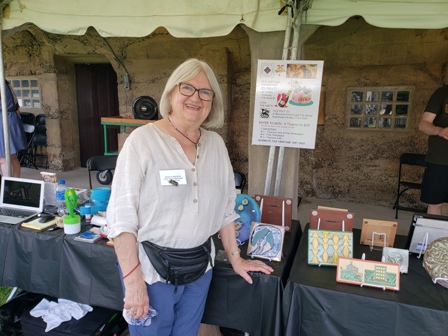 About TileWorks
TileWorks believe that making handmade tiles elevates and uplifts us and can change our world for the better. Our work inspires making, empowers learning, and nurtures creativity. We do this by championing hand-craftsmanship and its positive impact on society, increasing ceramic education and participation, growing the market for handmade tiles, and building a sustainable and inclusive craft sector.
Tileworks of Bucks County, a 501c3 non-profit organization, is a working history museum and contemporary pottery located at 130 East Swamp Road Doylestown, PA and is open for visitation Tuesday through Sunday 10:00 am – 5:00 pm. For more information, call 215-239-9797 or visit thetileworks.org.