Faten Gazaleh of Corporate Yoga Lousiville eased Total Solutions Plus attendees into day 3 of the program this morning, with an hour-long session of warm-ups, stretching, stress relief, and strengthening to awaken the body and power us into the rest of the day.
Two sessions followed – How to Make Successful Presentation/Sales Calls Virtually, with Jill Bremer, LATICRETE's Ron Nash and Crossville, Inc.'s Mark Shannon. At the same time, CTEF's Scott Carothers and IMTEF's Lupe Ortiz explored shower failures and why they happen, as well as proper methods, techniques and procedures, grounded in the TCNA Handbook and ANSI manual. Carothers and Ortiz then gave an overview of the ACT (Advanced Certifications for Tile Installers) programs for Shower Receptors, Grouts, Large format tile and Substrate Prep, Membranes Morter (Mud) Floors, Mortar (Mud Walls), Grouts Gauged Porcelain Tile and Gauged Porcelain Tile Panels/Slabs.
From 11 am to noon CDT, the Virtual Exhibit Hall opened, with opportunity for attendees to view information, download documents, start discussions or have a live meeting with exhibitor staff. TileLetter stopped in to meet with Scott Banda of Dust Hog, to learn about the new Dust Hog dust control device that easily clips to any pail or container, and creates Vortex Suction to keep the air around mixing pails, buckets and containers free of contaminants.
Banda, as well as Marc Mularoni from Louisville Distributors who was also in the virtual booth meeting, expressed longing for the days of meeting in person again, but said some good connections were created during this virtual conference. Mularoni added that "It's been useful to see different perspectives from people participating in the conference." He added that he was glad to see sponsors supporting this effort.
Next stop was a visit with the crew at MAPEI, where sentiments were similar about virtual meetings vs. live meetings. "I want to see a human being LIVE," said National Technical Presenter Sam Biondo. "It doesn't feel the same." Jim Whitfield, Director of Technical Services said he appreciated having people stop by. Brian Pistulka, TSIS Business Manager, discussed the Keraflex Mortars 2020 Road Tour which has MAPEI Business Development Leaders driving around the country to prearranged meetings with customers and contractors to demonstrate the four Keraflex products in the line: Keraflex Super, Keraflex Plus, Keraflex SG and Keraflex RS. Pistulka said, "This is the most exciting product launch they've had. For them to be out and about has been tremendous, and the products are being well received."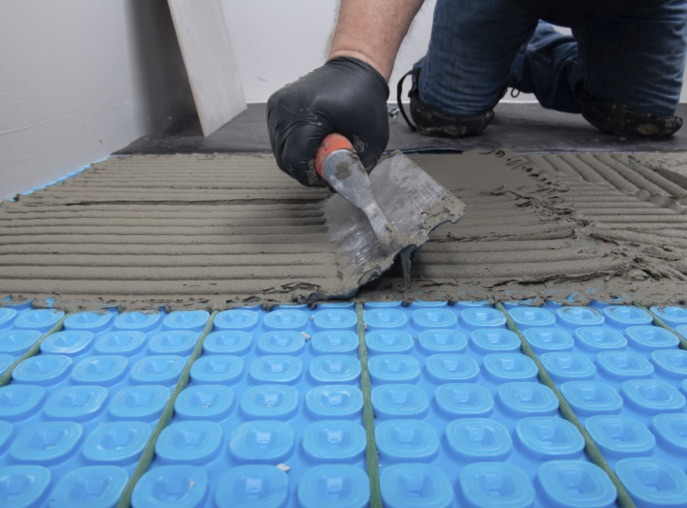 Tomorrow afternoon holds a technical talk about Contract Negotiation – Understanding Scope and Liabilities Relating to COVID-19, and a Distributors Forum, both running from 3-4 pm CDT. Then at 4 pm CDT, all are invited to a Virtual Happy Hour, to visit and network, Zoom style!
CTDA, NTCA, TCAA and TCNA are Partners in Progress for this joint VIRTUAL Conference in 2020. Total Solutions Plus provides educational sessions, networking opportunities and an Virtual Exhibit Hall! The Virtual Conference takes place Monday, October 26th through October 30th.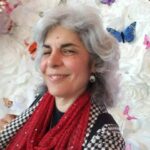 Editorial Director and Senior Writer for TileLetter and TileLetter ARTISAN
Lesley Goddin has been writing and journaling since her first diary at age 11. Her journey has taken her through a career in publishing and publicity, landing her the editor position of TileLetter and its special publications in 2006. Her goal is to educate, inspire, recognize and encourage those in the tile industry -- especially the tile and stone contractor. Other interests include the soft, purring marvels known as cats, labyrinth walking, drumming and percussion, and a range of spiritual, musical and artistic pursuits.