The term "graffiti" emerged at the end of the 1960s in the Bronx, NY as street gangs painted walls and railway wagons. Now visual and public "street art," which is nowadays considered "graffiti" is mostly authorized or commissioned work. The Voguebay TAG Collection brings this street art to walls and floors.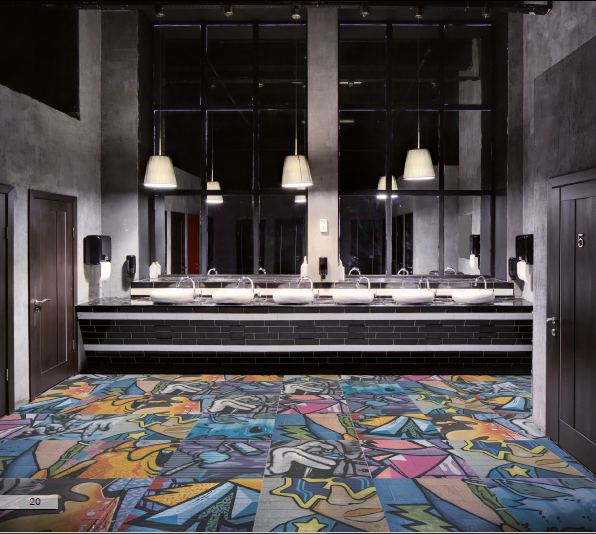 TAG comes from the United States' most important cities and finds a place in homes, shops and restaurants while bringing a uniquely art-driven touch to a range of spaces.
There are 50 unique images contributed by 25 artists in the TAG collection. Each image is an excerpt of a much larger mural. As part of the arrangement with Voguebay, artists in this collection are participating through a licensing agreement that compensates them for their work!
Be sure to requests your samples today with the Voguebay marketing team to start displaying the TAG line in your showroom right away!