BATAVIA, IL, June 8, 2018 – wedi North America celebrated the official factory grand opening along with a ribbon cutting ceremony to mark the landmark event. wedi management and staff, local and state officials, and wedi customers, partners and supporters attended the ceremony. Guests also had the chance to tour wedi's new state of the art production facility on American soil.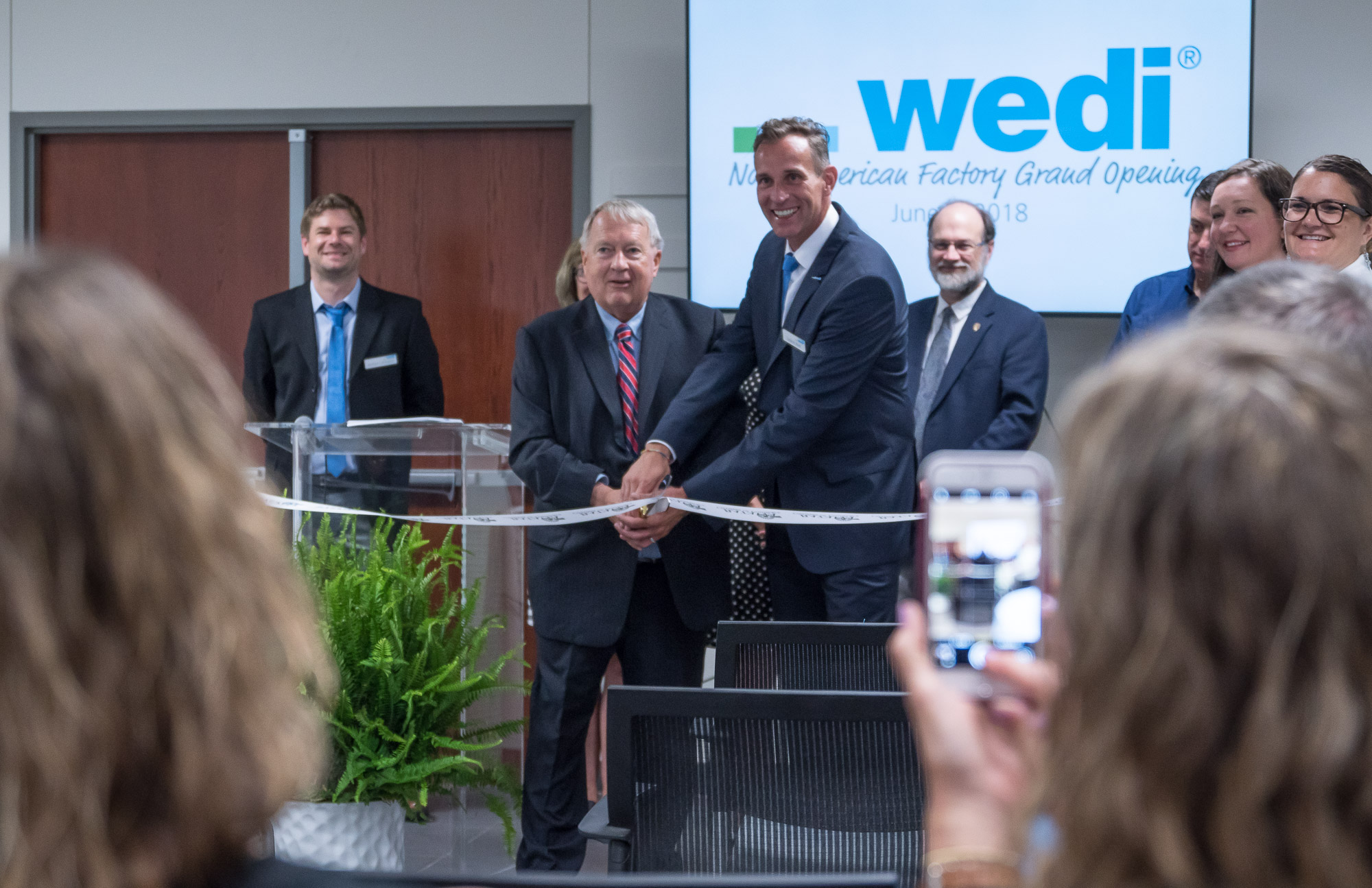 The new facility serves as both a corporate office and factory, which has created a substantial number of new jobs for the local community. Celebrating the start of domestic production, wedi management continues on its path to implement its defined growth and internationalization strategy which includes this investment in wedi quality products proudly made in the USA. The production capacity is designed to cover the demand in the North American regions in the coming years.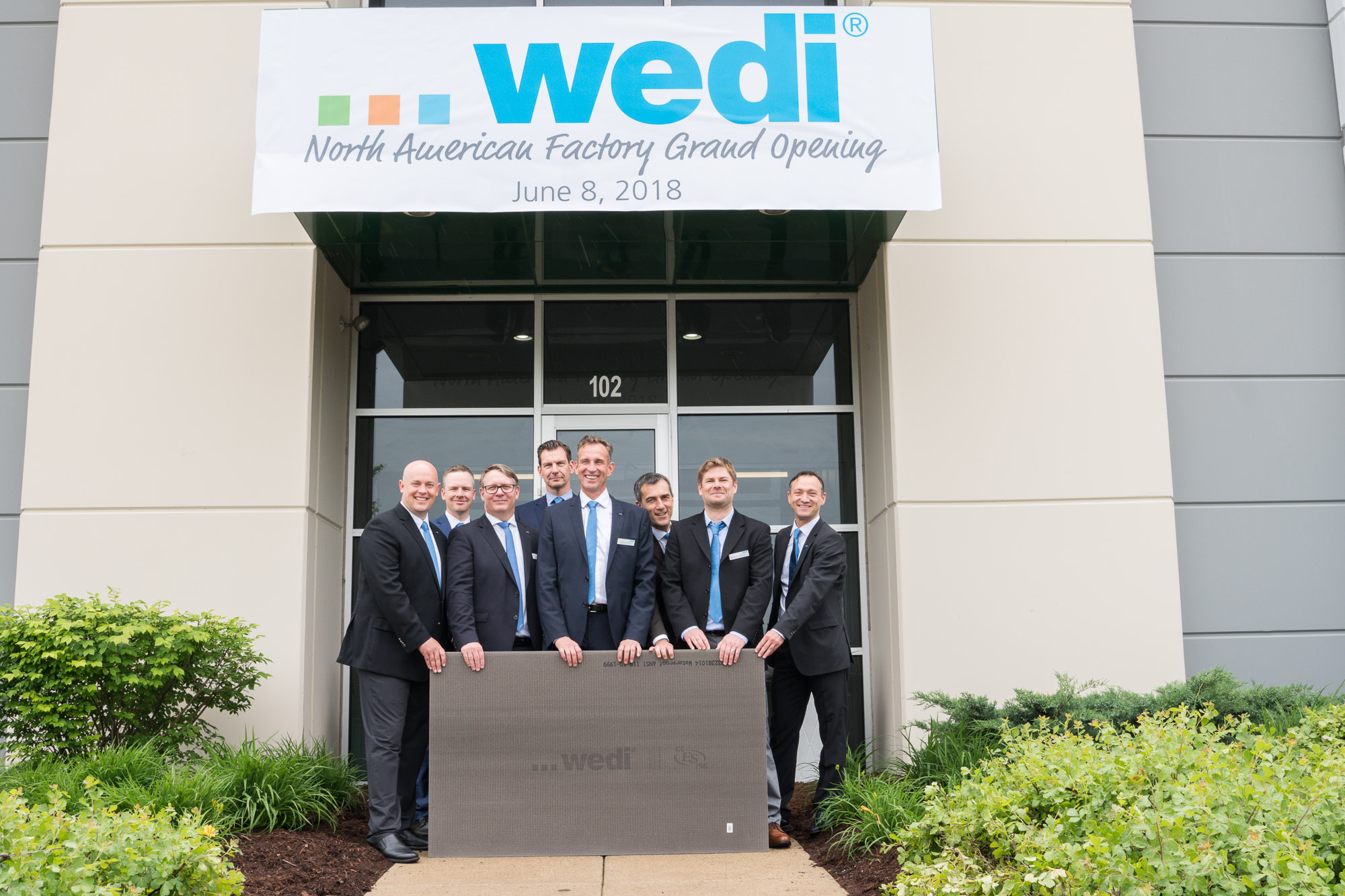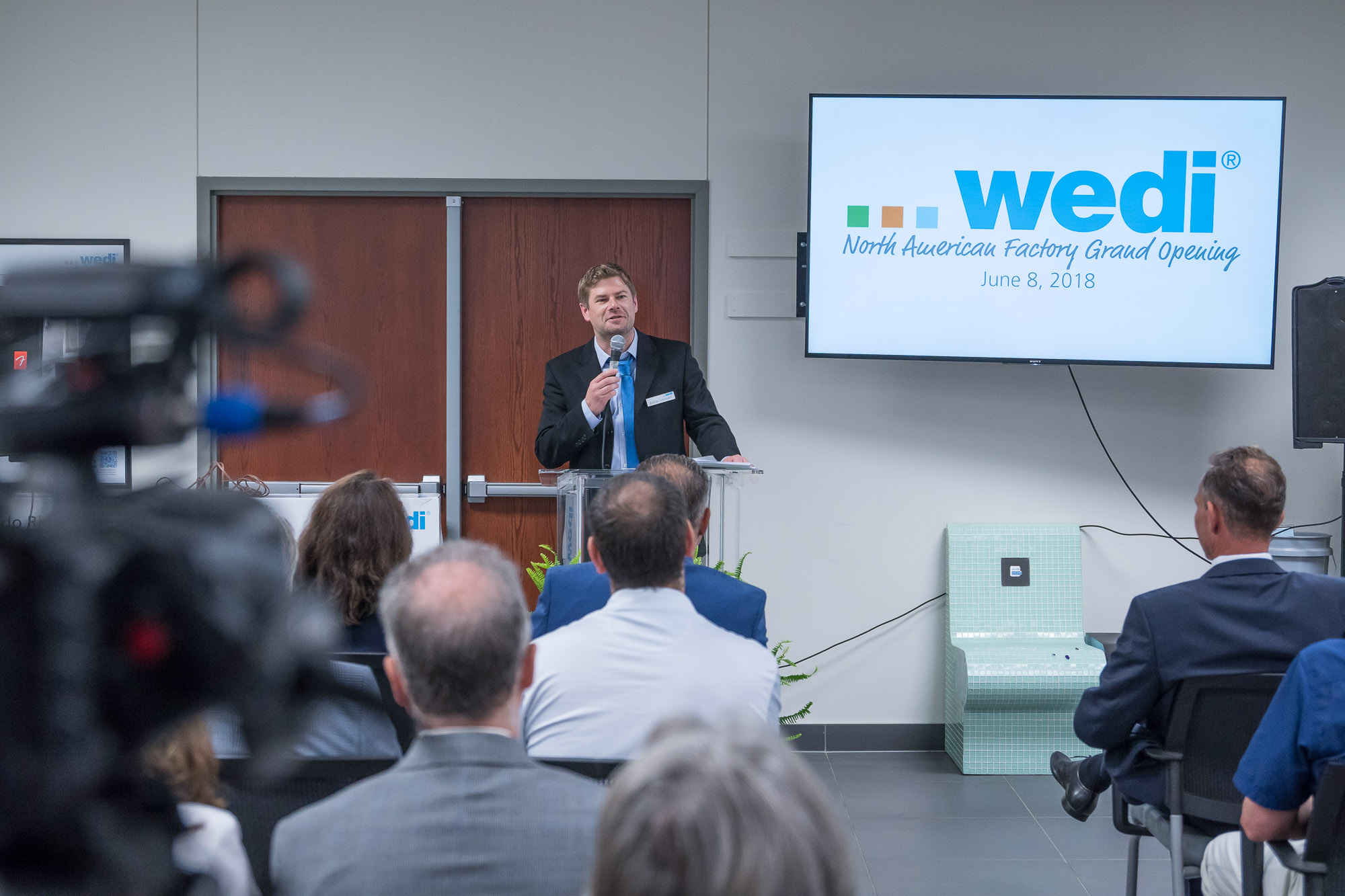 The opening of the US production line compounds wedi's commitment to this industry, the North American market and the US economy. Stephan Wedi, Managing Partner of the wedi Group states "The local production of building panels, is aimed at significantly increasing our local competitiveness in the market place and the securing of a most dependable supply chain safety for our customers in the North American market"
Reflecting on wedi's new venture in the US, Bastian Lohmann, wedi North America's Director comments, "Here in the upper American Midwest we not only found the environment for state of the art production, the people and technology needed, but also the vendors for raw material and complementary product. We are proud that we have them with us, we are proud of what we make, and we are extremely competitive with any other product – no matter where it's made."
About wedi
wedi GmbH, based in Emsdetten, is the leading manufacturer and supplier of construction products designed for tiled wet room and shower systems, including tileable, watertight tile backer building panels and prefabricated shower systems in Europe and North- America. With innovative system solutions and guaranteed system reliability, wedi today offers globally sustainable complete solutions for wet rooms. The family company, founded in 1983 by Helmut Wedi, today employs around 400 members of staff and is active in more than 30 countries.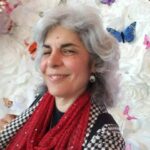 Editorial Director and Senior Writer for TileLetter and TileLetter ARTISAN
Lesley Goddin has been writing and journaling since her first diary at age 11. Her journey has taken her through a career in publishing and publicity, landing her the editor position of TileLetter and its special publications in 2006. Her goal is to educate, inspire, recognize and encourage those in the tile industry -- especially the tile and stone contractor. Other interests include the soft, purring marvels known as cats, labyrinth walking, drumming and percussion, and a range of spiritual, musical and artistic pursuits.