Humility, homework, determination, and documentation lead to success for women in the industry
According to a March 2019 story on Construction Dive (https://bit.ly/2HhWLkN), women comprise approximately 9.9% of construction jobs, including administrative, office and executive positions, but only 3.4% of construction field positions. Women are on the rise as construction managers with numbers growing from 5.9% in 2003 to 7.7% in 2018. 
In our tile industry, women are seen at every level, from administrators and owners to tile setters and representatives for tile-related suppliers. This month, we take a look at three extraordinary women in our industry and explore how they have carved out a niche for their own careers and contributed to the good of the industry as a whole: Shannon Huffstickler, Schluter Systems; Heidi Cronin, CTEF; and Janet Kozey, Stuart Tile Company.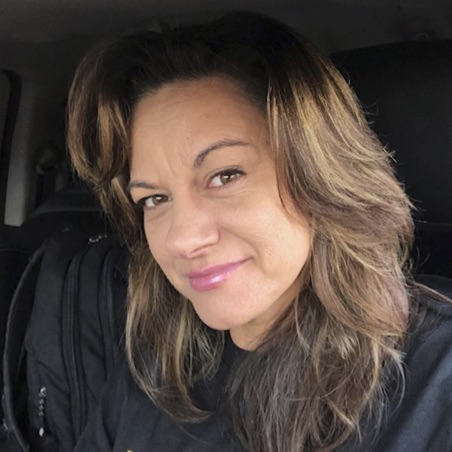 Shannon Huffstickler
The Tile Girl/Schluter Systems
Shannon Huffstickler has made a name for herself in the tile industry over the last 20 years, from her days of doing hands-on labor for her dad's tile installation business, to her work as Territory Manager for Schluter after 13 years of running The Tile Girl business, to a recent upgrade as Schluter Liaison to the Social Media Community, grounded in her love of being part of online communities and helping people in any way she can.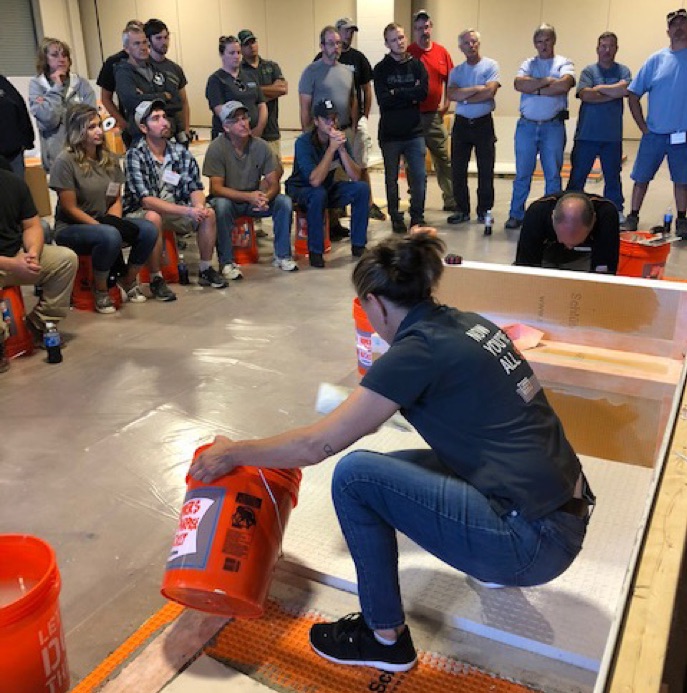 Working for her dad, she discovered her enthusiasm for being on a jobsite, "where both my head and my hands could be fully engaged and challenged." In 2012, she was initially reluctant to walk away from her business and make the leap from tile setting to being a rep when her beloved Schluter rep Dan Wagner let her know about an opportunity. For Huffstickler, it was an opportunity that "just felt like the right thing to do for the right reasons." Her rep position – and her territory – changed this past spring to Liaison to the Social Media Community, where she meets the demand for fast, reliable access through social media to information about Schluter products. Now her territory encompasses the internet and face-to-face meetings with customers.  
A raft of skills and talents set the stage for her career path – "Late nights on the John Bridge Forum, reading hand-me-down TileLetters, trips to the classes available at Coverings, being mentored by a successful builder-friend about time management, knowing my value/pricing and scheduling, and good old-fashioned, on-the-job training with my dad and uncle," she said. Having a degree in English/writing also has come in handy to "convey technical knowledge in a way that's understandable to people from any background or skill/experience level."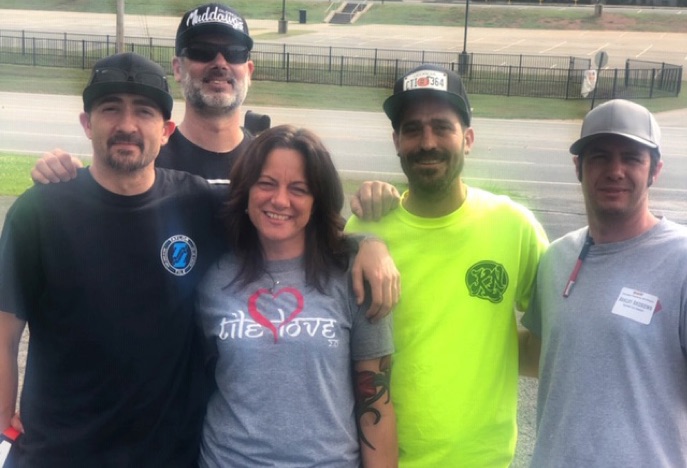 Huffstickler credits her work ethic with her success. "Because I've always worked hard and done my homework, it's been relatively easy to dispel anyone's questioning of my credibility," she said. "I never had a chip on my shoulder or was too quick to respond to anyone's doubt in my abilities in any way other than to let my work or my knowledge prove itself valuable. I just show up, do good work and let those in the peanut gallery sort themselves out."  Some preconceptions about keeping a neater jobsite or being a more sympathetic listener as a woman did work in her favor as a tile setter. And at Schluter, the perception that Huffstickler will be "helpful and nurturing" makes it easier for customers – especially men – to reach out when there's a gap in "their knowledge base." 
Her advice for women considering a tile career? "Don't get distracted by people who try to make your gender into a big deal," she said. "Be about the work. Do your homework, learn your lessons, take your lumps and stay humble. Just keep showing up and doing your honest best at whatever role you're in – and if things get tough, reach out to someone who's been there before you and ask for help; we're out here."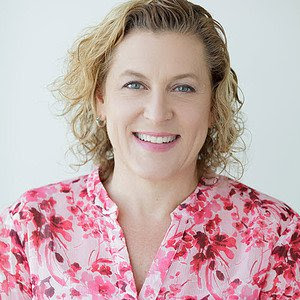 Heidi Cronin
CTEF Industry Liaison and Promotions Director
Heidi Cronin entered the tile industry 26 years ago, working from the ground up in the family business of distributing tile and setting material. She's also installed tile but said, "Did I do it well? NO! I started making ceramic tile sample boards after crashing the car when I was 15 to pay off the debt. I have worked every aspect of a company: customer service, warehouse, purchasing, sales, accounting, truck driver and management in numerous areas."
Part of her education has been her involvement in industry associations. "I surrounded myself with people who know more than me," she said. "I listen, learn, and let them mentor me."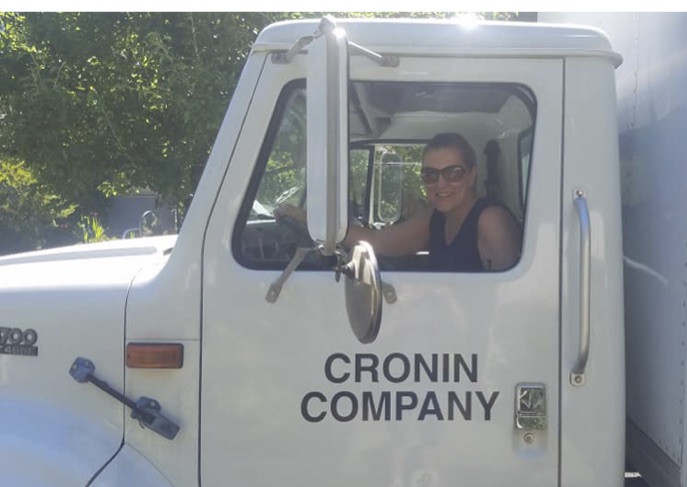 While she acknowledged that "flooring and tile have been a male-dominated field, in reality we women are the consumers you are selling to." So, speaking the same language and being a woman is a plus. "I know what influences us, I see and pay attention to surroundings, I ask questions. I don't sugar coat anything. I am blunt and to the point."
She recognized that "women will always have to prove themselves. Growing up in male-dominated industry and as the boss's daughter, there has been a constant proving of self. Can we be respected? Of course! But if we push for change or challenge a male counterpart we are considered irrational, unapproachable and too emotional." Sadly, she noted that for women, "it is easier to influence change if you make it look as if it is someone else's idea." And yet, she said, "The definition of insanity by Albert Einstein says it all: 'Doing the same thing over and over and expecting different results.' Life and technology are moving at an excessive rate; better keep up or you will be left behind."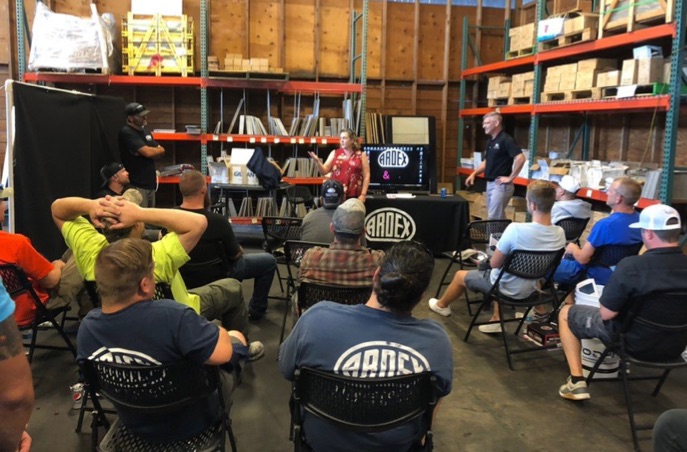 Many mentors and friends in the industry provided valuable input and support when Cronin faced challenges. "You learn who those people are in good times and bad," she said. "In this industry there is plenty of support no matter where you look."
Cronin encourages women to pursue a career in tile, half-joking that a "thick skin" is an essential quality for working in this industry. "Tile is timeless," she said. "It has been around for thousands of years. I am amazed at how advanced technology has become, whether it is manufacturing tile or advancements in setting materials. The knowledge needed to properly prep and install these advancements is huge. I support anyone going into the trade. Qualified labor is what will keep the industry strong."
She added, "You can do whatever you set your mind to; nothing anyone states can take away your ability, determination and worth."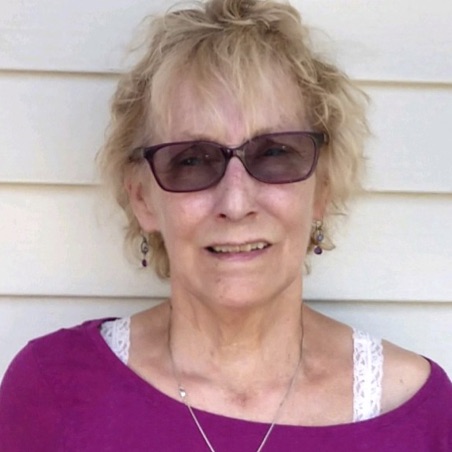 Janet Kozey
Stuart Tile Company
Janet Kozey, owner of Macomb, Mich.-based Stuart Tile Company, credits organization, professionalism, and listening – to the customer and one's inner voice – among the essentials to succeed in this world of tile. That combination of skills has served her well since 1975 when she quit her job to go into the tile business with her husband. 
She got her start being precise and organized in her dad's business. All eight children were trained from the age of four how to speak on the phone professionally. "My dad was kind of an army sergeant with all of us. Mom was ill. So we were very organized, had to get things done." These skills translated well into her tile business, especially when it comes to collections.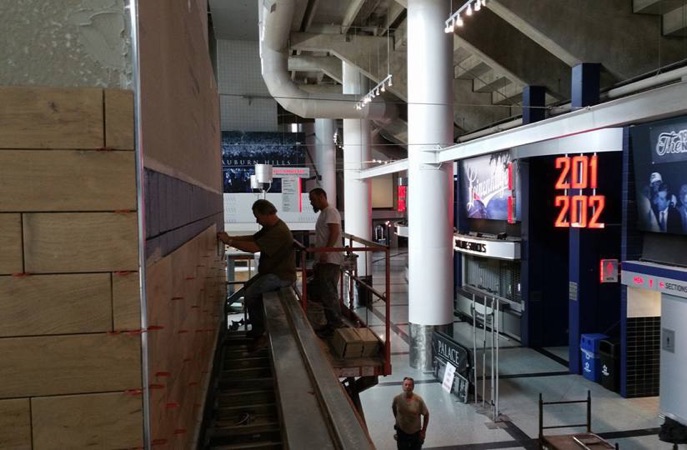 "My main suppliers told me if I ever retire, they want to hire me to be a collector," she said. "I do my homework way ahead: look and see who the architect is, the principals and the owners of the project. I don't take some jobs if principals, etc. had a bad reputation or had problems in the past." She also relies on a "gut feeling" she gets about the jobs, sometimes a "weird or bad feeling" she's learned to listen to about a contract that helps her avoid trouble. And her excellent long term memory is an asset, too – recently she recalled the address of a troublesome builder her company did business with years ago. They started up again with a new name, but the same address.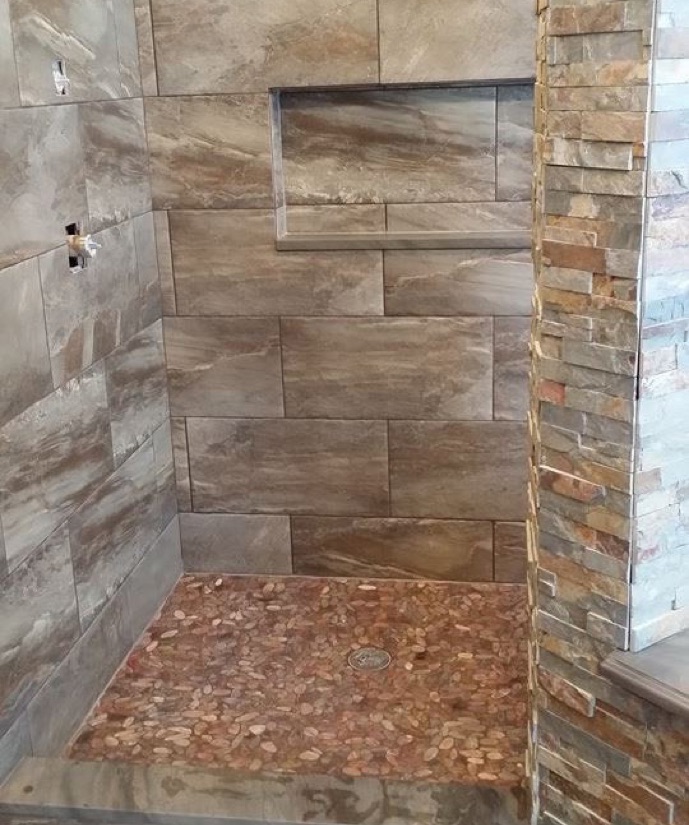 She advised being personable and a good listener – even to topics unrelated to the job – to build a rapport with customers. If action is needed collecting money, she said, it's "sugar across the telephone – all sweet" – until she takes legal action once the invoice goes unpaid 35 days. This includes having her supplier put a lien on the building. Within three to four days, she gets a response. 
Kozey said dedication and sacrifice are key, too, sometimes forgoing vacations because you need to be there for the work. Equally important is keeping up with technology and training. "My guys went through training with Laminam panels," she said, resulting in the smooth running of subsequent jobs. "We are a finish trade – the type of tile company that wants perfection," she said. "You've got to know your math, pay attention and listen." 
Kozey copiously documents EVERYTHING and is keeping a journal for son Philip to refer to 15-20 years down the road. She feels documentation is the foundation for troubleshooting, so this journal is a way to pass on wisdom to the next generation.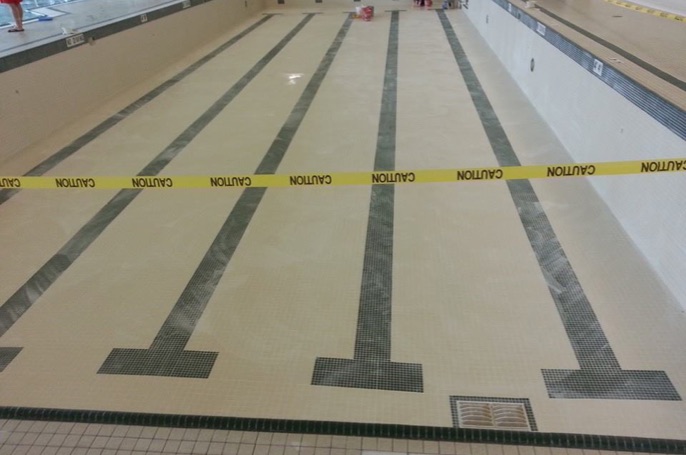 Getting support from other women is important too. Years ago she was a member of Women in Construction and met with about 30 women monthly to exchange ideas. 
In the beginning of her time with Stuart Tile Company, she said she "got a lot of disrespect. People didn't want to talk to me – they wanted to talk to my husband; like I was a dummy, because I was a girl," she said. But that has changed, especially in the last five to seven years, where being a woman works to her advantage. "We got jobs in the past due to being woman owned," she explained. 
As for women interested in a tile career, Kozey cautions, "You can be great at design and color – but you have to be organized, and serious. If you give it 110%, you'll still be around in years to come."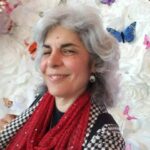 Editorial Director and Senior Writer for TileLetter and TileLetter ARTISAN
Lesley Goddin has been writing and journaling since her first diary at age 11. Her journey has taken her through a career in publishing and publicity, landing her the editor position of TileLetter and its special publications in 2006. Her goal is to educate, inspire, recognize and encourage those in the tile industry -- especially the tile and stone contractor. Other interests include the soft, purring marvels known as cats, labyrinth walking, drumming and percussion, and a range of spiritual, musical and artistic pursuits.