ForrestPerkins' renovations keep true to the property's character and charisma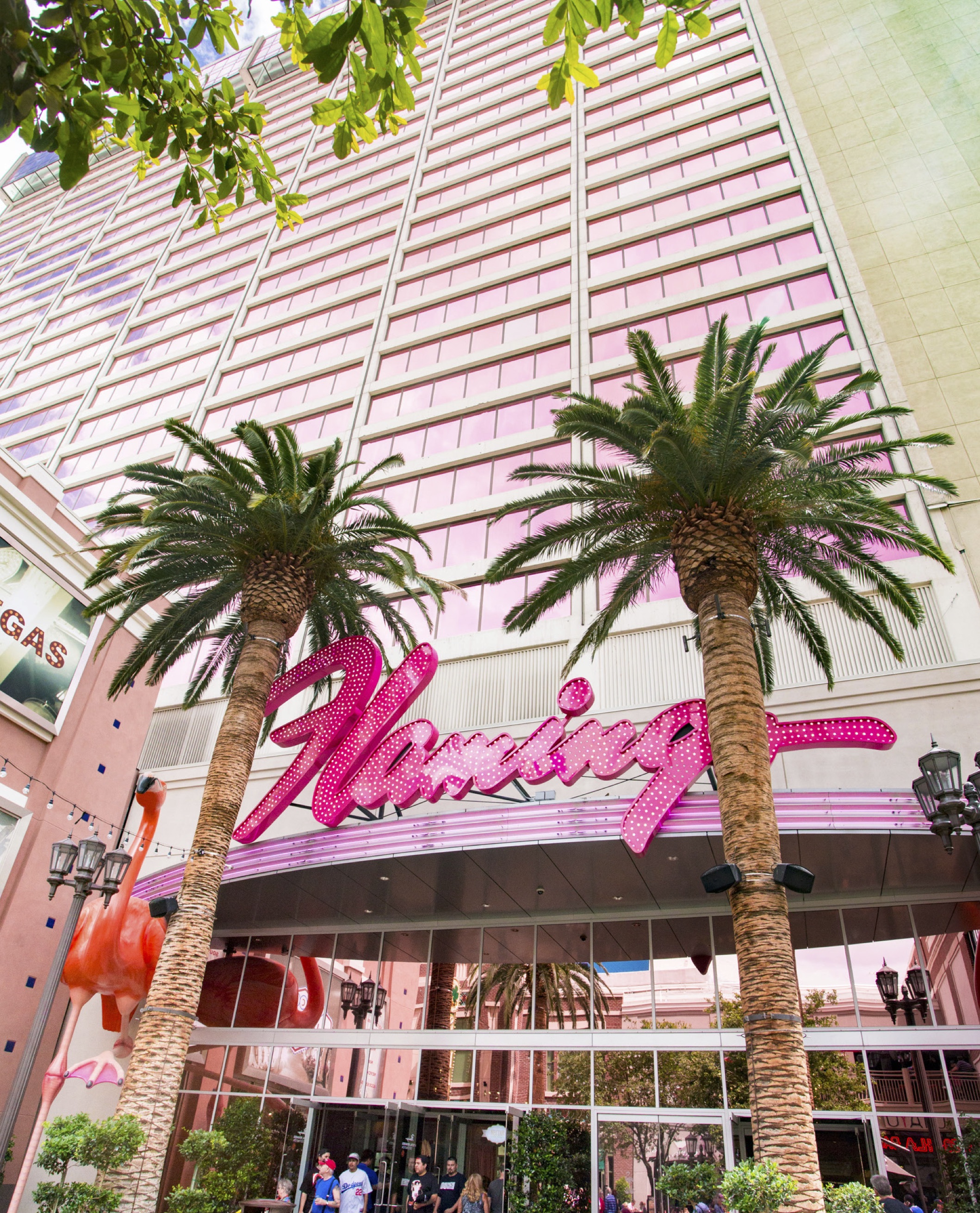 The third gambling establishment to open on the soon-to-become famous Las Vegas Strip, today The Flamingo is the Strip's oldest resort. In the mid-'40s, businessman extraordinaire William "Billy" Wilkerson envisioned a grand hotel/resort with an energized casino, pool, spas and golf course drawing gamblers and celebrities from across the globe. At that time, almost all casinos already in Las Vegas were extremely rustic and followed a Western theme.
That was about to change – enter architect George Vernon Russell, who brought his vision of a European-styled hotel/casino to reality. Clearly, The Flamingo was eons ahead of its time and via its luxury, major glitz and non-stop publicity campaign, created a bona fide blueprint for future resort/casinos in Las Vegas.
The Flamingo recently celebrated its 70th birthday, continuing to give visitors an authentic Vegas experience. The resort offers more than 3,500 guest rooms and suites, and features a sprawling 15-acre pool and wildlife habitat complete with waterfalls, island-like vegetation and tropical wildlife.
In 2016, and as part of an extensive renovation plan from its owner Caesars Entertainment Corporation, a major $90 million complete guestroom renovation project was launched. Led by design firm ForrestPerkins, the process began in late August. Some rooms were opened to guests in November; final completion is expected for the second quarter of 2018. Long-time aficionados of the hotel needn't worry, as the newly renovated rooms continue using the property's well-known pink theme.
"Flamingo Las Vegas is an iconic resort filled with 70 years of rich history and unforgettable experiences," said Bob Morse, President of Hospitality for Caesars Entertainment. "The renovated rooms pay homage to the property's past, while also giving it a fresh and modern new look."
This new design program not only updates the guestrooms; it clearly brings the bathrooms up to today's standards. All fully renovated rooms feature unique, contemporary and retro-chic designs with accents that celebrate The Flamingo's rich history as a centerpiece of the Las Vegas Strip. ForrestPerkins' rooms were tasked to "sparkle like glitter and shine like champagne, with vibrant hues of gold and bright pops of flamingo pink, keeping true to the property's character and charisma." Without question, the heralded design firm did not disappoint.
Gibson Tile, Daltile + Bostik make bathrooms shine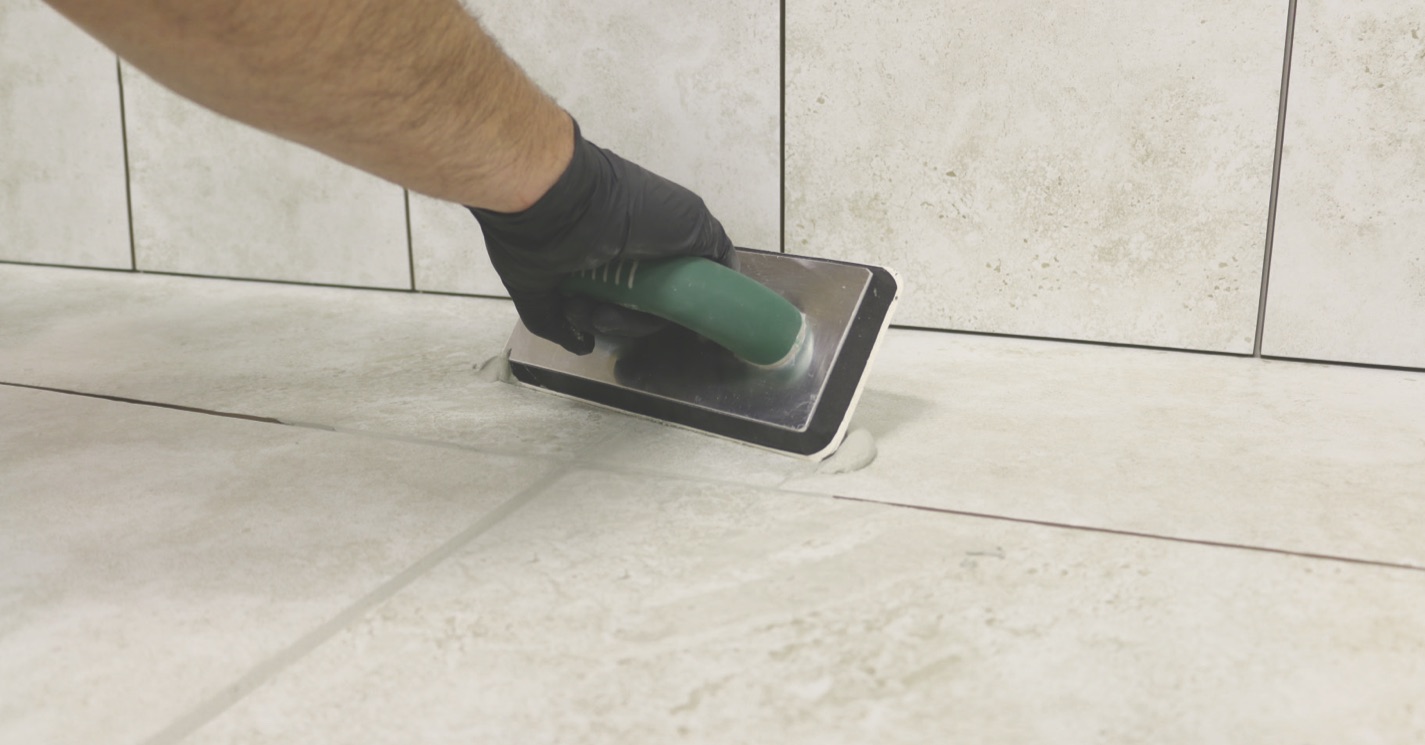 This renovation included the previously mentioned 3,500 guest rooms, of which about a third were completed at press time. Getting the guest baths up to the designers' stringent standards and making very, very tight deadlines overall, was a major undertaking for all trades contracted for this project.
Mark A. Dopudja, Vice President of Gibson Tile Company, Las Vegas, Nev., stated, "We were contracted to handle the tile installation. The bathroom design called for a very high-quality, white Dal-Tile 3" x 6" product. We wanted a premium installation system, so we selected three Bostik materials: Hydroment Vivid Grout; D-2001 Ultra-Premium Mastic and Bostik GoldPlus for waterproofing.

"Our reasons for choosing these materials were very basic," continued Dopudja. "Vivid was chosen for time constraints. It is a rapid curing grout that offers ease of installation; a superior color-consistent grout joint and non-sag properties, which are ideal for wall tile projects. We did not have time to wait for an epoxy product, which takes considerably longer to cure, so Vivid was the ideal selection. The time frame was so tight, once furniture was in place, fixtures installers were right behind them. This was the procedure, floor-by-floor, throughout the entire hotel.
"We needed a quick-cure system, one that allowed for full foot traffic in rooms after just four hours from being installed," he added. "That's why we decided upon a total Bostik system. And in particular, we knew their waterproofing system was ideal for the bathrooms," stated Dopudja. "And frankly, using one full system from one single manufacturer, we believe helps to ensure an even more successful install."
Bostik Hydroment® Vivid™ is a rapid curing, premium grade, stain resistant cementitious grout for demanding commercial and residential projects. It offers consistent color technology with enhanced stain and efflorescence protection. And Vivid™ is exceptionally ease to clean up. This greatly contributes to the speed at which installers can perform their overall project work.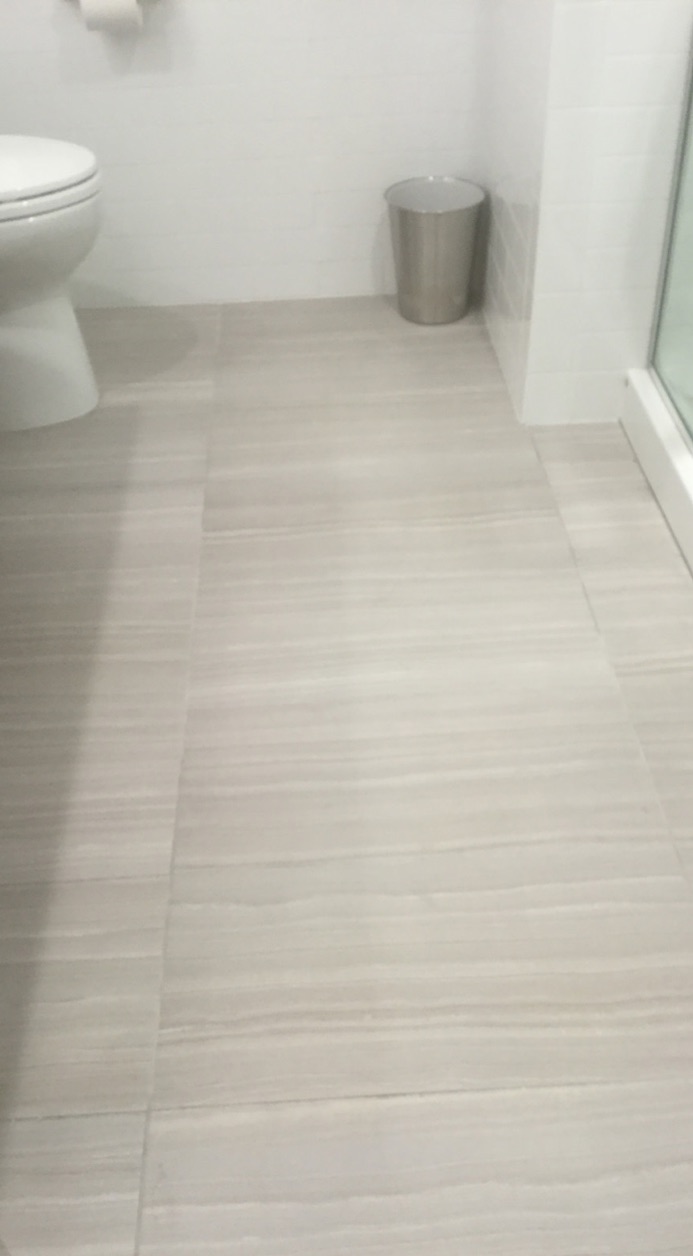 Bostik D-2001® Ultra-Premium™ Mastic is a high performance adhesive for the interior installation of all types of ceramic and stone tile (except moisture sensitive marble). Ideal for fast and highly professional installations, it provides excellent vertical grab.
Lastly, Bostik GoldPlus™ is a ready-to-use, roller-applied, latex waterproofing and anti-fracture membrane for use beneath thinset ceramic tile installations on both vertical and horizontal surfaces.
"A few years ago," concluded Scott Banda, Bostik's Director of Marketing and Business Development, "Bostik made a focused commitment to become a major source for tile and stone installation systems to high-end Las Vegas hospitality establishments. Our recent work at The Flamingo represents another cornerstone to that pledge. As the need for high-quality, easy-to-use and high-performance tile and stone installation systems increases, Bostik will continue to have the products, the experience and the wherewithal to more than meet this demand."