Dallas, TX – January 30, 2023 – American Olean officially kicked off its 100th year anniversary celebration tonight with a party honoring the brand and its distributors! The event took place at Allegiant Stadium, the National Football League (NFL) stadium for the Las Vegas Raiders. American Olean's anniversary party was filled with excitement and camaraderie as the brand paid tribute to its founding principles, valued distributors, and continued success over the past century.
"The success of our past, present, and future is the result of the loyalty, enthusiasm, and commitment of our customers and our team members," said Hector Narvaez, vice president of distributor sales for Dal-Tile LLC. "Tonight's event was a celebration of the first hundred years of success and our renewed commitment to deliver sophisticated designs, incomparable commercial expertise, outstanding tile and stone products as well as unsurpassed service and distribution — for the next one hundred years! As with everything we do, our primary goal is to help our customers and the end consumer succeed with American Olean products."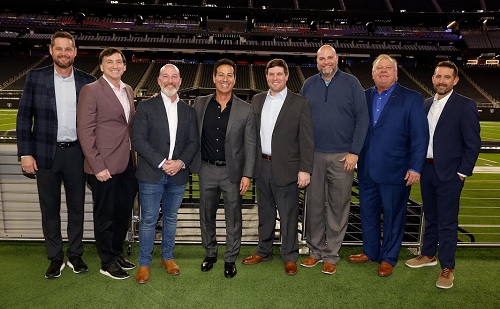 "Many of the key moments at tonight's reception revolved around thanking our valued distributors," said Narvaez. "American Olean goes to market via a nationwide network of the industry's leading independent distributors. Combining the strengths of American Olean products and merchandising with the sales expertise of these distributors results in a powerful brand that serves our residential and commercial customers, both trade and consumers alike."
"Travis Tile has been an American Olean distributor since the early 1980's, and we've seen suppliers come and go many times over the last 40 years, but American Olean (AO) has always remained a trusted partner," said Jamie Tyler, president of Travis Tile Sales, Inc. "American Olean has proven time and time again to be a quality company that will continue to stand the test of time. I believe AO's success and longevity is attributable not only to its innovation of products, but really to the overall mindset of its people. Over the last 40 years, we have worked with hundreds of suppliers from all over the world, and the one consistent quality that sets American Olean apart from its competitors is its peoples' willingness to adapt — to do what's necessary for its customers to succeed!"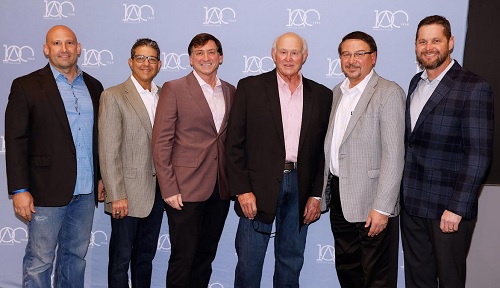 "American Olean has been and always will be our top supplier, but aside from that they have acted as a consultant along the way helping us to make the right decisions in our efforts to grow!" continued Tyler. "Of course, they are willing to work with us on pricing when necessary, or help us develop a custom product when needed, but the larger service they provide is that of a business partner. They've helped us to find quality employees, helped us to open and troubleshoot new locations, helped us to build compensation programs for our people, as well as incentive programs for our customers. Our American Olean contacts are always just a phone call away, and no matter how high up the ladder we call, everyone is eager to help. We are a better company because we partner with American Olean!"
Cheers To 100 Years!
---
About American Olean
Since 1923, American Olean has provided an extensive array of quality tile products. Through an appealing selection and a trusted network of industry professionals, American Olean empowers the creative visions of residential and commercial design and construction. For more information, visit americanolean.com and follow American Olean on Instagram, Facebook, Twitter, LinkedIn, Pinterest, YouTube.