---
QUESTION
My biggest question is regarding plane intersections, specifically a corner where two vertical walls meet inside a shower. I know that we should be caulking – not grouting – the corner joint, but what's the best way to go about doing this? Should we put in the backer rod prior to grouting and then remove the backer rod (if the joint is small enough to not need it) before applying the silicone? Otherwise, it seems to me that it is going to be tough to keep that joint clean of grout, and once the grout is in there it essentially locks out the ability for expansion, right? Or am I thinking about this wrong?
Also I'm hung up on lippage (no pun intended!), especially when using bigger (say 12˝ x 36˝ or 12˝ x 48˝) tiles. Even when not having any overlap in the pattern so as to minimize the potential for misaligned height differences between the centers and ends of the tiles, it seems to be very, very difficult to get a truly flat install even when using a lot of leveling spacers. I know that the lippage requirements increase based on the tile size, but what else can we do besides trying to keep the pattern helpful to minimizing lippage and spot-checking tiles and not using any badly warped tiles? Seems like a lot of waste that way too.
ANSWER
Your description in your first question is correct. ANSI A108 recommends grouting before installing sealant. Grout hardening in the change-in-plane joint is problematic. Installing the backer rod before grouting, then removing and replacing it is a good way to keep the joint clean. Use ASTM C920-rated silicone grout-color coordinating sealant for the joint. ASTM C920 sealant requires use of a backer rod for best performance.
For your second question – to begin with, as discussed in our workshops, substrate flatness for large-format tile is critical. Lippage tolerances do NOT increase with tile size. Layout, pattern and grout joint width are all components of minimizing lippage and keeping it within tolerances. All of these are standardized measures required by ANSI A108. Often, it is of crucial importance to use tile manufactured in accordance with ANSI A137.1 to achieve less-than-maximum allowable lippage in an installation. 
– Mark Heinlein, NTCA Training Director, NTCA Technical Trainer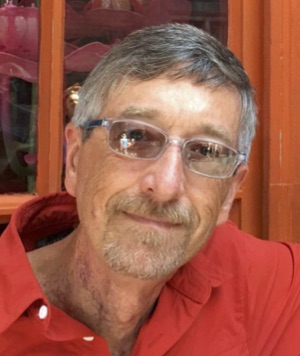 Mark Heinlein is Training Director for the National Tile Contractors Association. He is Certified Tile Installer #1112 and currently a Ceramic Tile Education Foundation evaluator for the Certified Tile Installer program. Heinlein was the owner of Mark Heinlein Surfaces of Negaunee, Michigan.