Icon Tile & Design to sponsor a female tile setter's CTI exam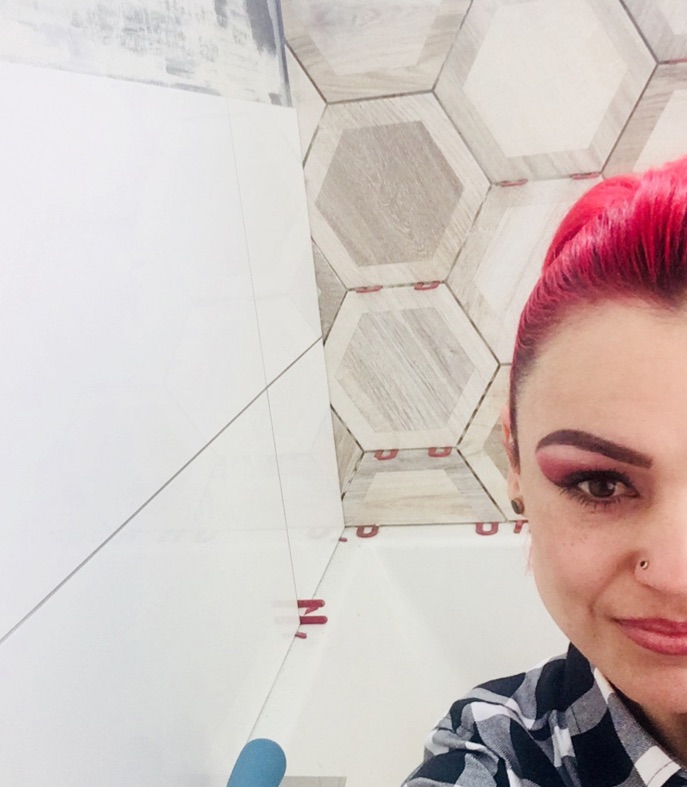 In October 2017, Chanel Carrizosa of Icon Tile & Design (icontileanddesign.com) in Kirkland, Wash., was profiled as one of TileLetter's Women in Tile. She's been in the business since 1996, but started Icon with her husband in 2000.
In the story, she declared she was planning to test for the Certified Tile Installer (CTI) credential that year, after reading about it on the Facebook groups Tile Geeks and Global Tile Posse.
Flash forward to CTI #1380, and the history is clear – Carrizosa took the exam in Kent, Wash., at Bedrosians in 2017 and passed. Now both she and husband Jamen (CTI #1381) hold the CTI credentials.
"We heavily advertise about CTI and the NTCA on our website, and have incorporated [these] on business cards," she said. "We hope that having this credential will keep our price at a premium, and we try to educate consumers, distributors/suppliers about the importance of using CTIs to level the playing field, since many referrals are relationship-based as opposed to promoting qualified labor first."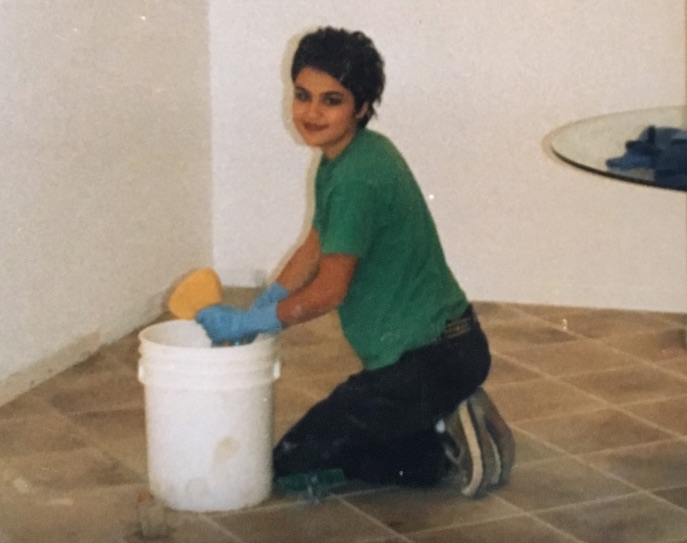 Carrizosa prepared for the test by making sure her tools were ready and in good working order. "I wanted to make sure I was comfortable, and had a good playlist to listen to keep me going throughout the day," she said. "Prior to the test, I had great encouragement and support from Shon Parker, Kevin Insalato and Jason McDaniel."
Carrizosa found the written exam to be relatively easy, with its open-book format. "I did find it to be very informative though and learned how and what to search for, and why the information is so important," she said.
Going into the hands-on portion of the test, she wondered how something so small could be so challenging as others had mentioned on social media. That was until it was her turn. "It was the hardest 3'x3' space I've had to tile," she said. "I think a lot of it was the pressure of it all, and the time – it just seemed to fly by. It was down to the wire but I got it done.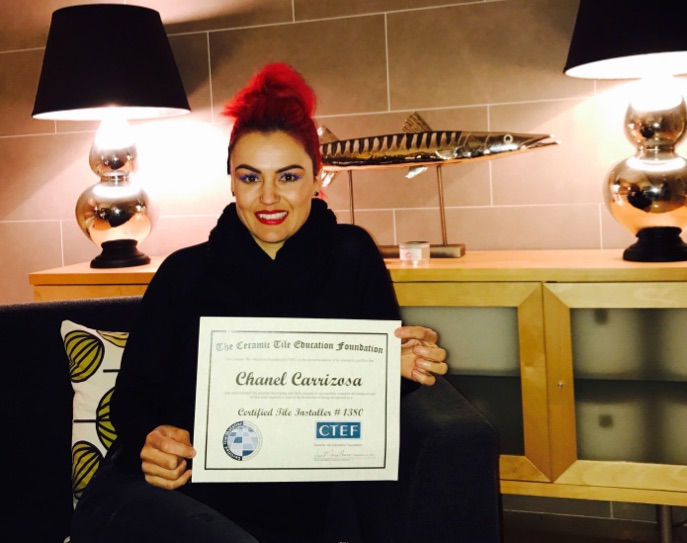 "I think managing your time is a big factor on taking the test," she said. "I learned how to manage my time better, and really how to install correctly with approved methods." Carrizosa said that at the end of the test, some good shortcuts were pointed out for use on everyday jobs. She continues to seek training and certifications (like large panel tile installation training) .
"Certification is important to our industry because there are a lot of people out there that think they know how to tile, but really don't know how to tile correctly and make it last," she said. "As an unregulated trade, I'm hoping this is a start to get qualified labor noticed by consumers, as it seems to be so important and prevalent in many European countries. Many other trades and jobs require certification, so why shouldn't ours – especially when dealing with water-evacuation systems?"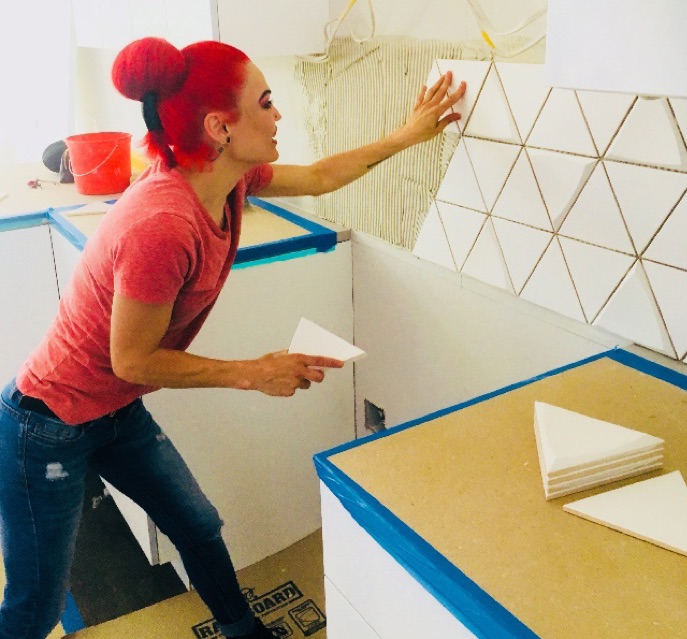 Carrizosa is cheering other tilers on towards certification. "I'd encourage other professional tile installers to take the test and join our professional community," she said. "Besides the fact that you can always learn something, it helps identify professionals in our industry. Join us and be part of our movement. Installers can say how good they are or how busy they are – but are they willing to put their skills to the test?"
Icon to sponsor CTI exam for female
tile setter
Icon Tile & Design is putting its money where its mouth is. It plans to sponsor a female tile installer from the Pacific Northwest who is ready and wants to take the CTI exam, within the next year. Requirements are two years working as a tile setter. The candidate is a woman who sees this opportunity as a chance to establish credentials and grow her expertise and business for the future. If this sounds like you, and you would like to take advantage of this CTI scholarship, contact Icon Tile and Design at [email protected].