NTCA, MAPEI and Florida Tile sponsor initiative
An industry outreach to the local community at Coverings 18 in Atlanta this year took the form of four teams of volunteers meeting Monday afternoon, May 7 in a friendly competition to assemble 800 kits of hygiene and toiletry products to be delivered to area homeless veterans.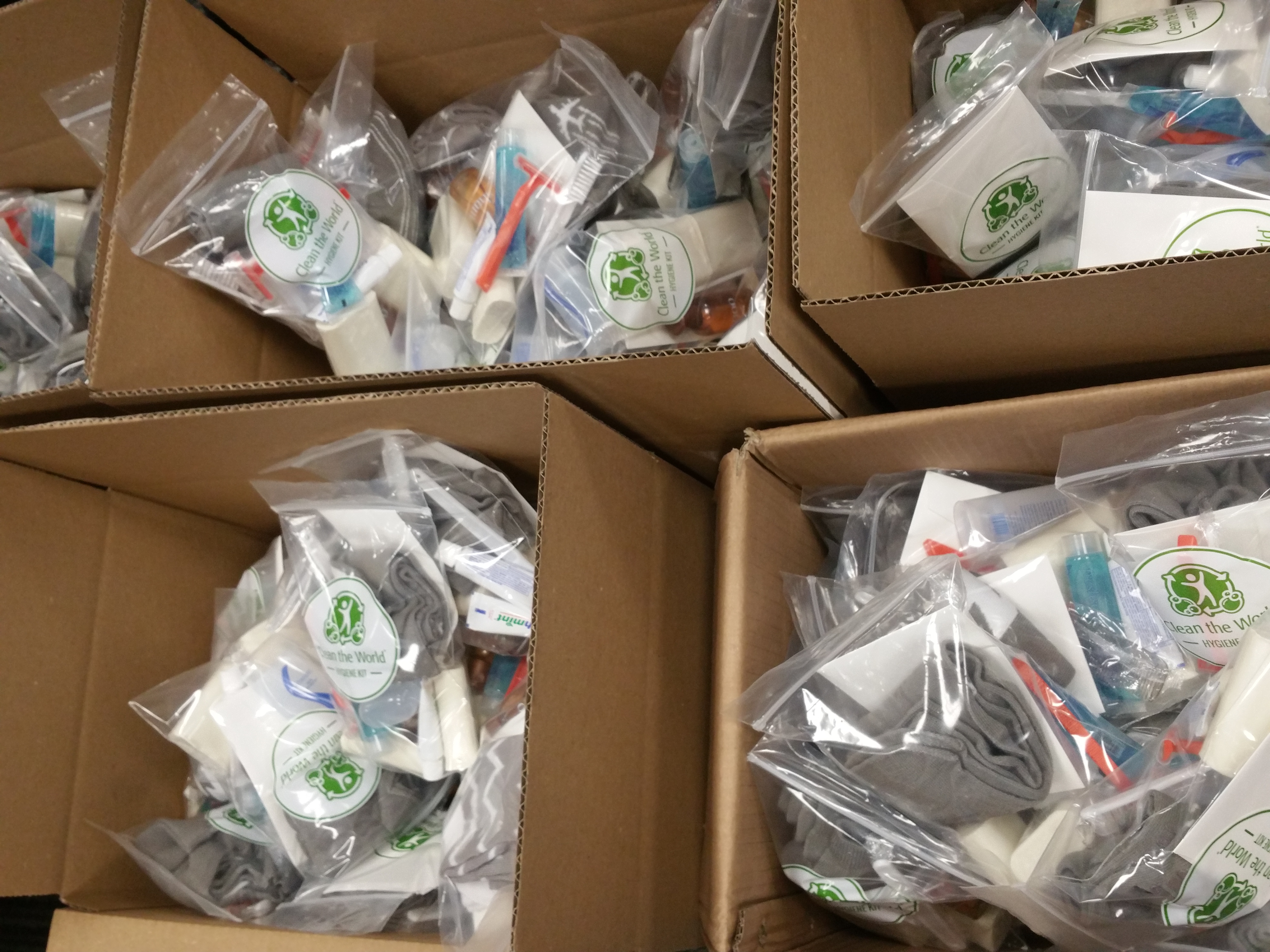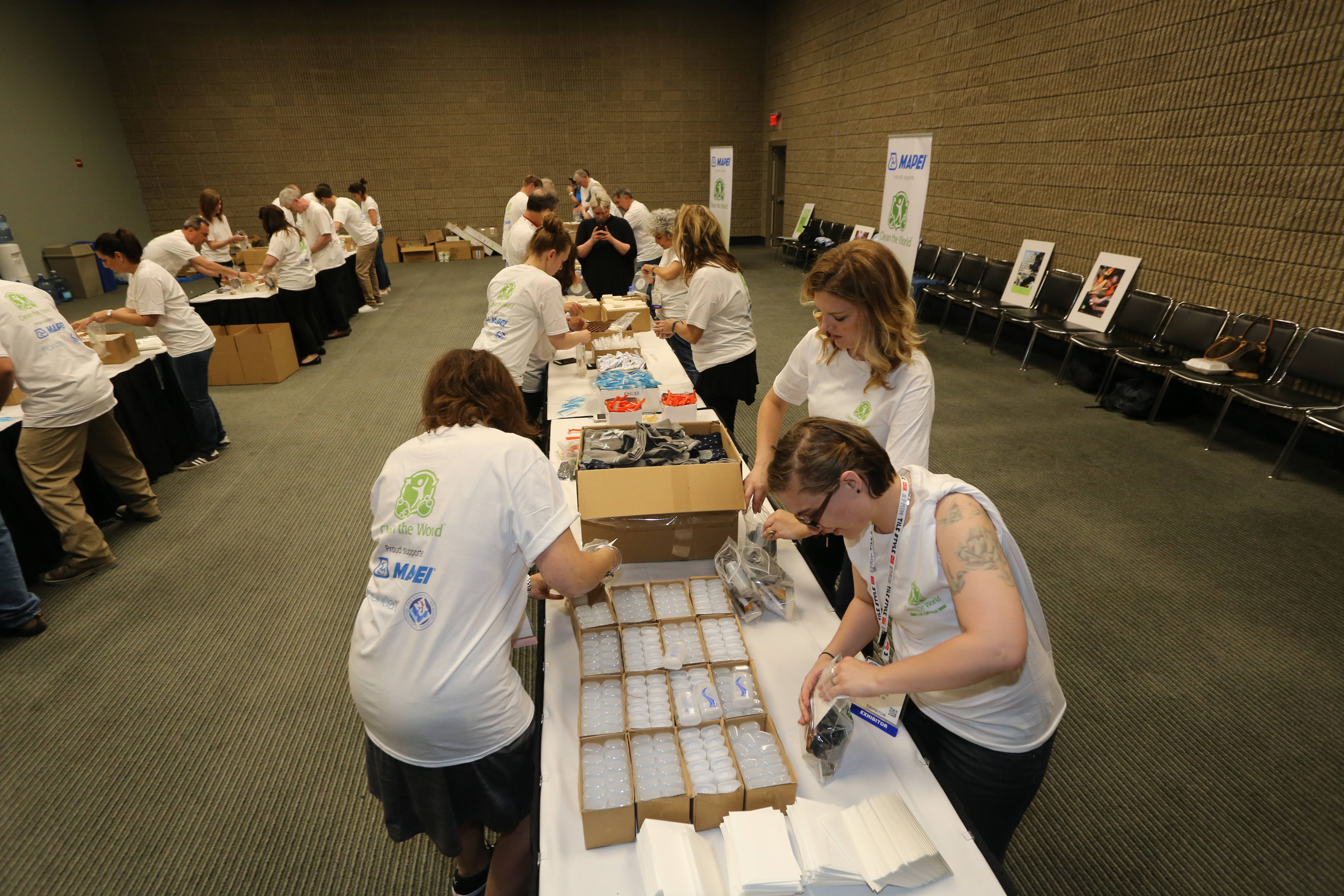 A 10-person team from NTCA, MAPEI, Florida Tile and industry press each enjoyed camaraderie and fun for a worthy cause as they put soap, shampoo, deodorant, toothbrushes, toothpaste combs, razors, socks, and a card with a personal message into a plastic bag that Clean the World Atlanta (https://cleantheworld.org) distributed to area homeless veterans.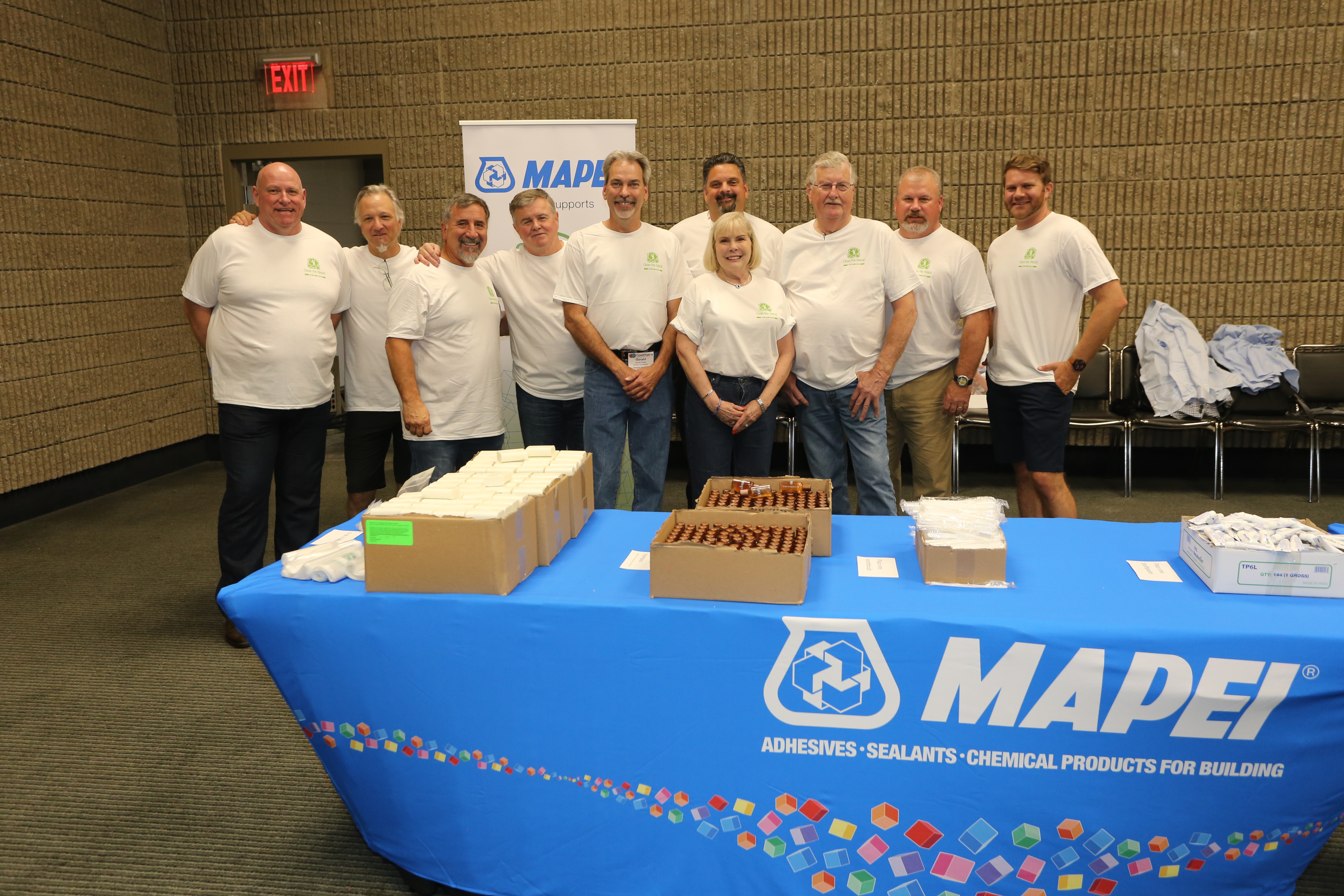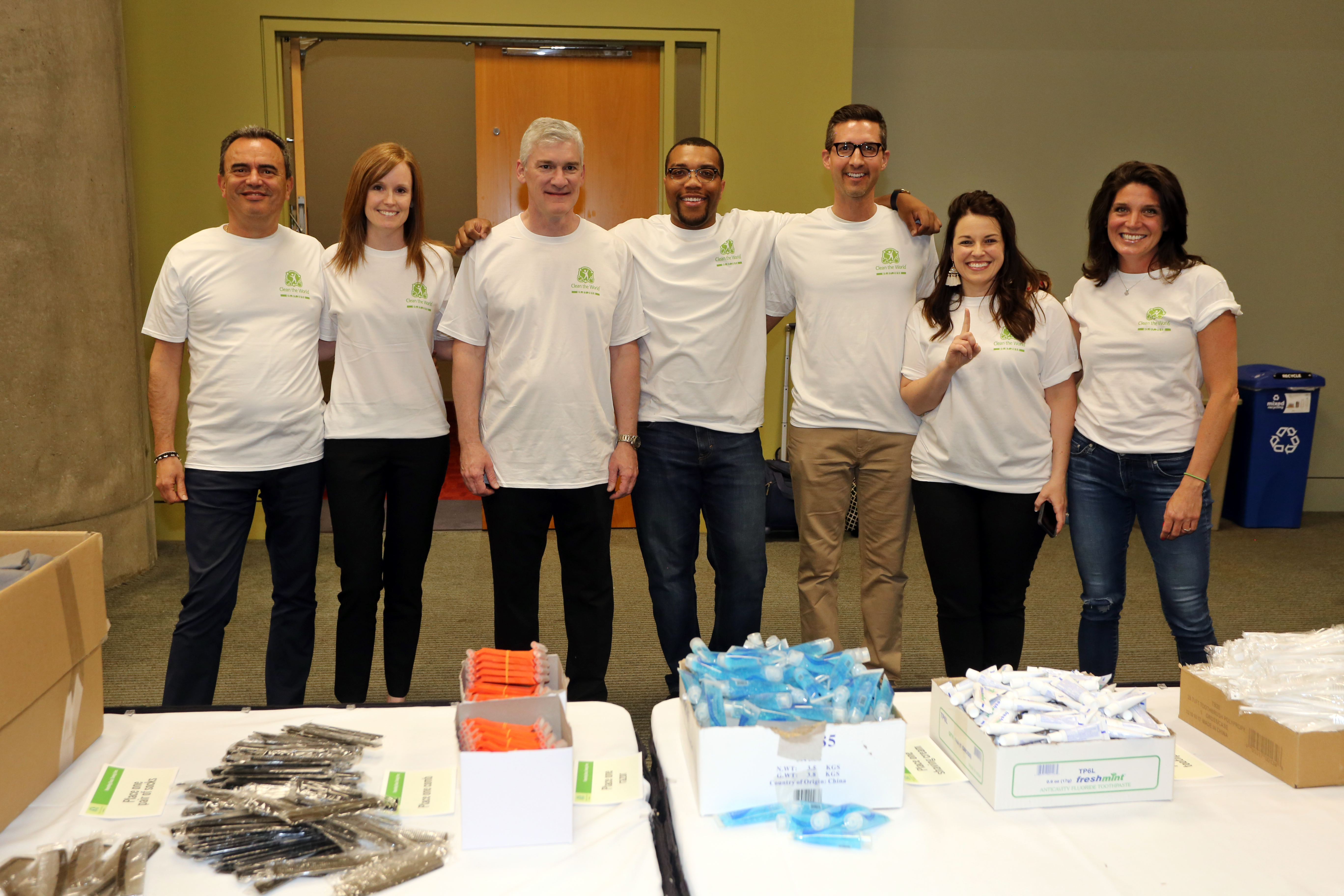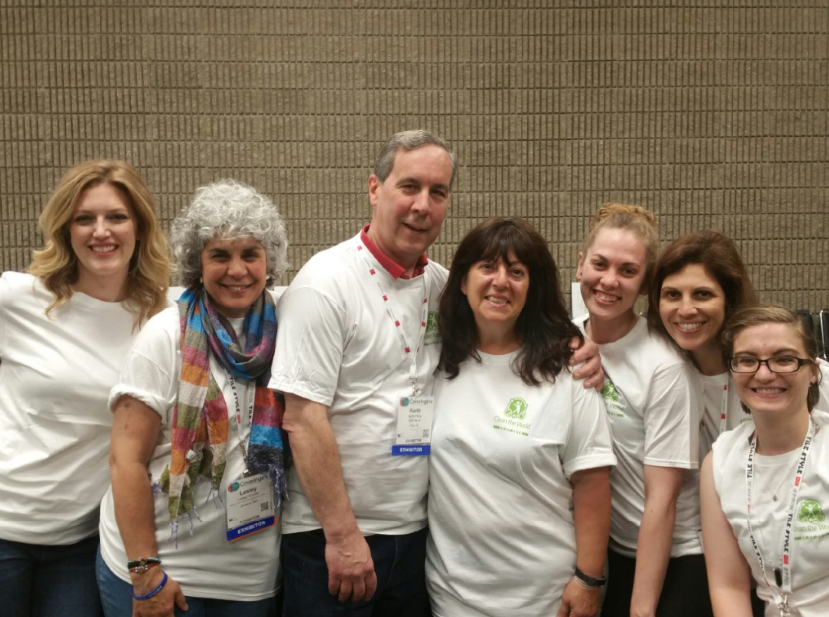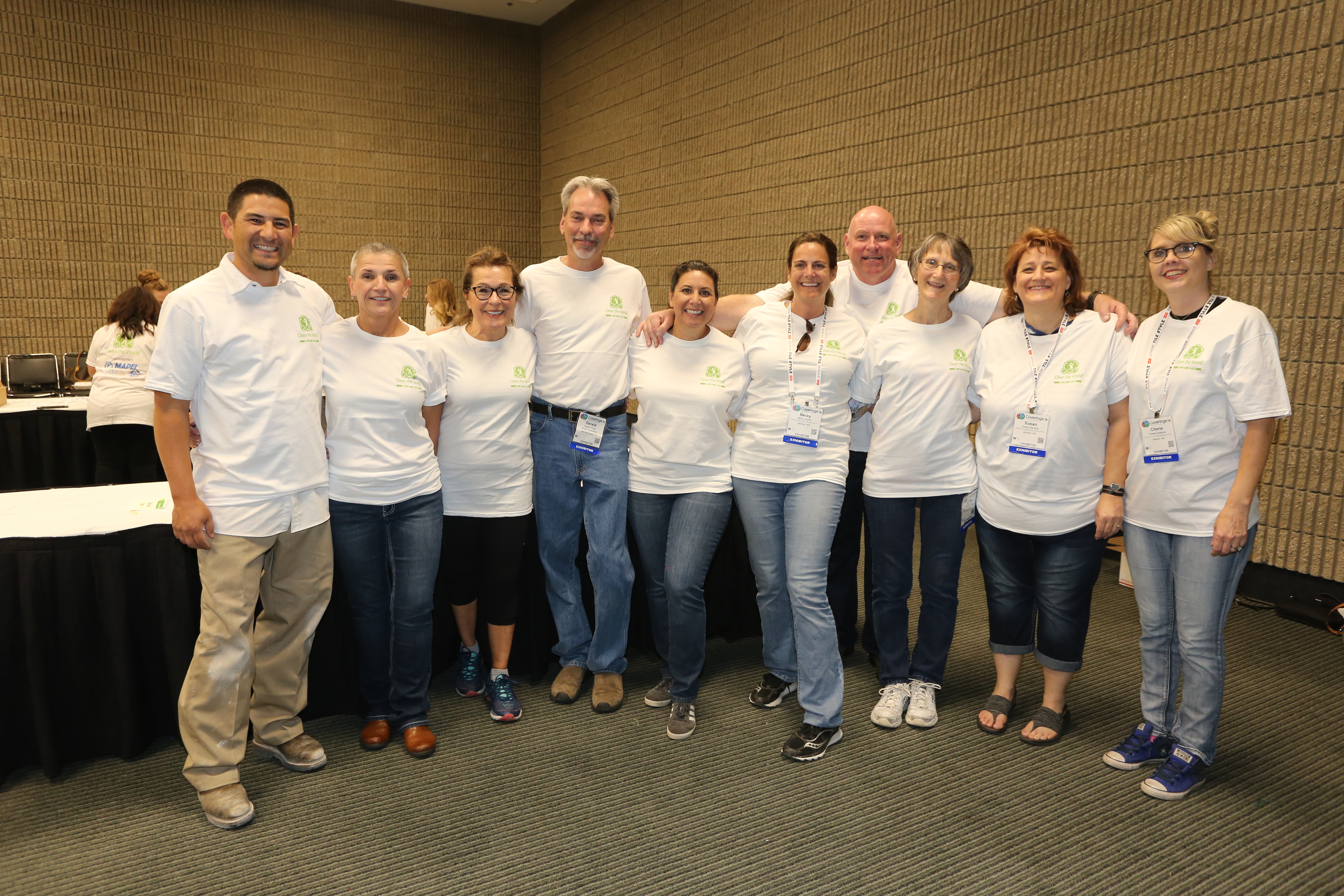 Florida Tile's Ashley Donaldson and MAPEI's Dan Marvin coordinated the overall effort, with Becky Serbin and Jim Olson overseeing the NTCA team, and TileLetter editor Lesley Goddin organizing the press team.
"Other trade shows have done a good job with community outreach programs," said MAPEI's Marvin. "This year will be the starting point for larger efforts in the years to come."
Each team assembled 200 kits in about 20 minutes, with the NTCA Team coming in first. All members of this winning team received a gift certificate from show management company Taffy Event Strategies.
"It was a lot of fun to work with peers and colleagues to kick the show off with friendly competition for a good cause," TileLetter's Goddin said. "Thanks to everyone who took part!"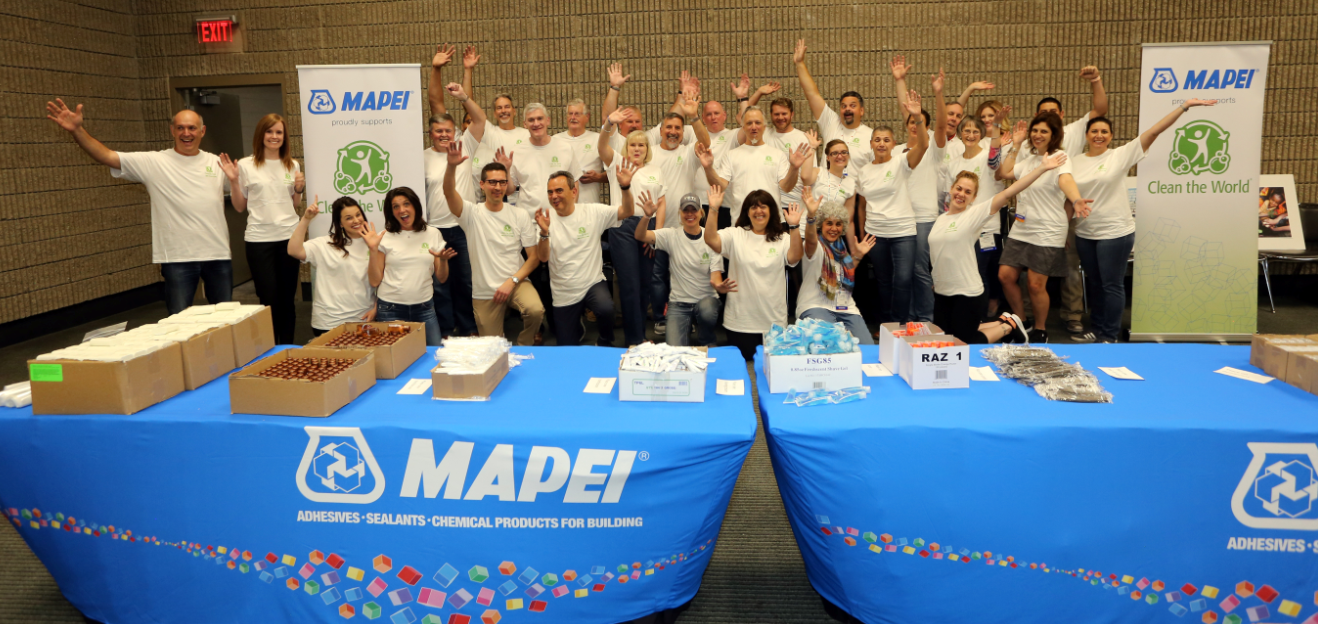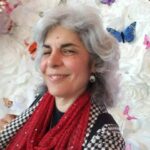 Editorial Director and Senior Writer for TileLetter and TileLetter ARTISAN
Lesley Goddin has been writing and journaling since her first diary at age 11. Her journey has taken her through a career in publishing and publicity, landing her the editor position of TileLetter and its special publications in 2006. Her goal is to educate, inspire, recognize and encourage those in the tile industry -- especially the tile and stone contractor. Other interests include the soft, purring marvels known as cats, labyrinth walking, drumming and percussion, and a range of spiritual, musical and artistic pursuits.