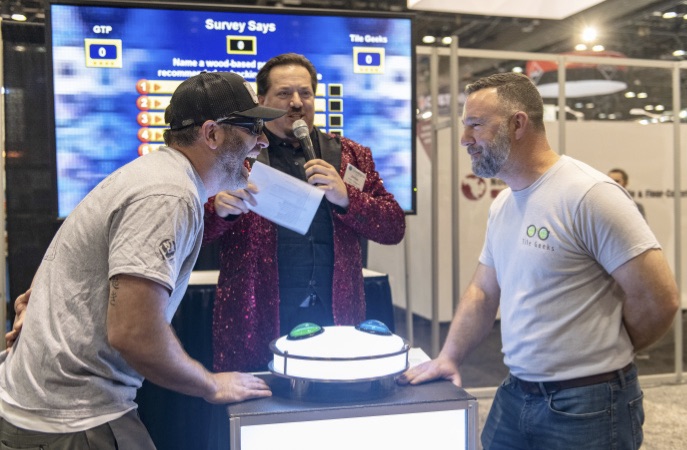 Coverings '19 – the 30th anniversary of the Global Tile & Stone Experience – was an astounding success this year for the industry, as well as for NTCA. The association was on the scene this year with new logistics: the Installation & Design Experience booth housed the IDE Lounge (always a hub of activity, networking, education, refreshments, and this year a "Survey Says" game show that was a smashing success), and three completed vignettes that demonstrated the synergy between local designers and qualified labor in the form of NTCA Five-Star Contractors working with tile and setting materials donated by sponsors.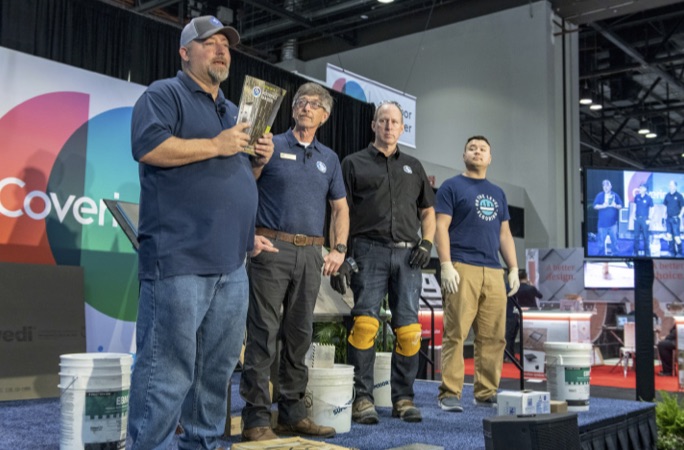 The booth also was a home base for CTEF and IMI, and the Tile Council of North America (TCNA), which provided an area that explains the tests that are commonly conducted within its highly respected Product Performance Testing Laboratory – showing how vital this information can be for product suitability and performance. 
Contractors flocked to the booth, and NTCA signed up 27 members at the show. NTCA also offered a full schedule of presentation on the Live Installation Demonstration Stage.
As the show unfolded with over 1,100 exhibitors and over nine miles of exhibit space, we posted on the National Tile Contractors Association and TileLetter Facebook pages as well as TileLetter.com, so check there for details. But here are a few of the highlights of the show to give you a flavor of the event.
Next year, the event will take place April 20-23 at the Ernest N. Morial Convention Center in New Orleans, La., so stay tuned for upcoming information!
Charity initiatives shine: Teams of volunteers from Coverings, NTCA, the press, MAPEI and Florida Tile assembled 1,600 hygiene kits to be distributed by Clean the World to area veterans in need. In addition, the Tile Council of North America (TCNA) and 21 of its members supported the Pet Alliance of Greater Orlando through a whimsical and wonderful display of one-of -a-kind doghouses, accented by visits from adoptable pooches during the show.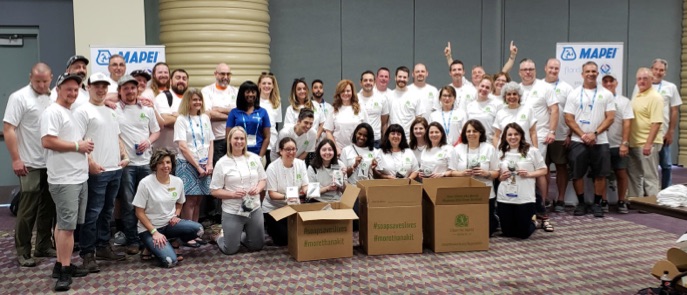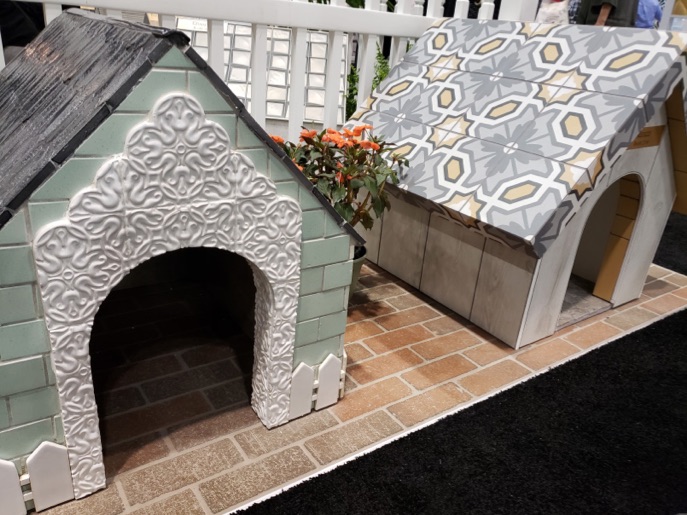 NTCA members win CID Awards: Recognizing superior work in tile and stone, three CID Awards honored NTCA members. Pennacchio Tile, Inc. won the Commercial Stone Installation prize for Concord Plaza in Concord, Calif.; David Allen Company took home the Commercial Tile Installation for the Columbia Hotel in Washington, D.C., and Hawthorne Tile won the Installation Grand Prize for the Hinkley Project in Portland, Ore.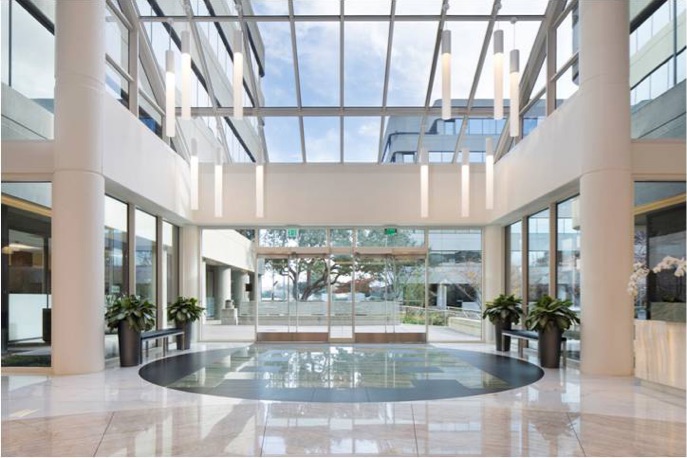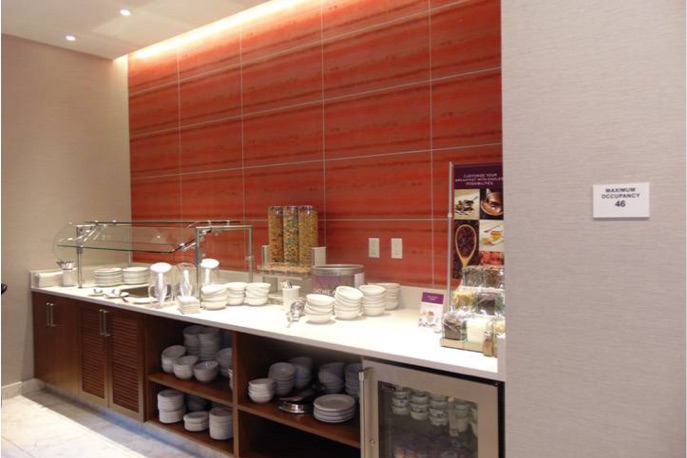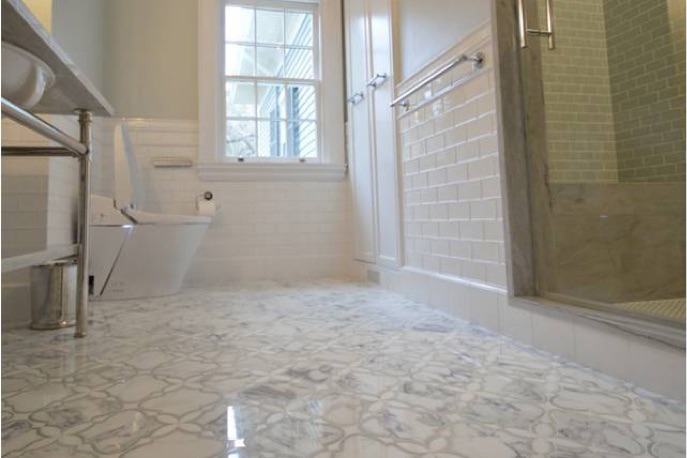 A trio of vignettes reflect design/installation synergy: Three stellar vignettes on display at the Installation & Design Experience were designed by locally based designers and architects working with NTCA Five-Star Contractors: designer Reginald Dunlap Interior Design and Welch Tile & Marble, using ESTIMA Ceramica products; Interstruct, Inc. and installer C.C. Owen Tile Company, Inc., using Crossville, Inc. products; and HHCP design and installer Nichols Tile & Terrazzo Co., Inc., using Ceramics of Italy products. NTCA Five-Star Contractor John Cox of Cox Tile served as the project manager.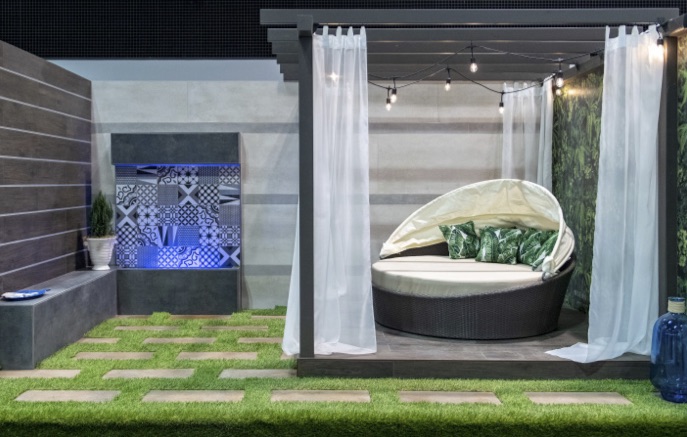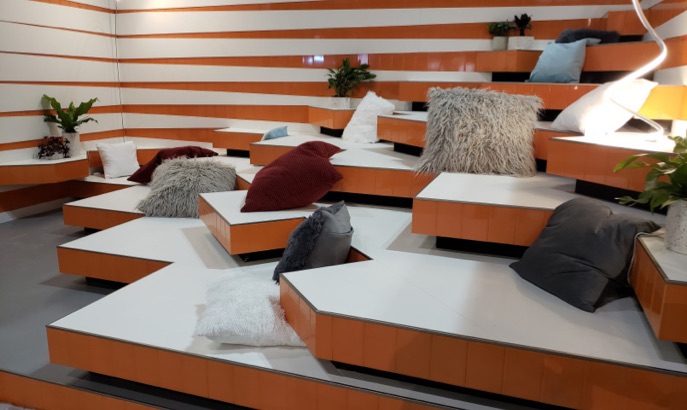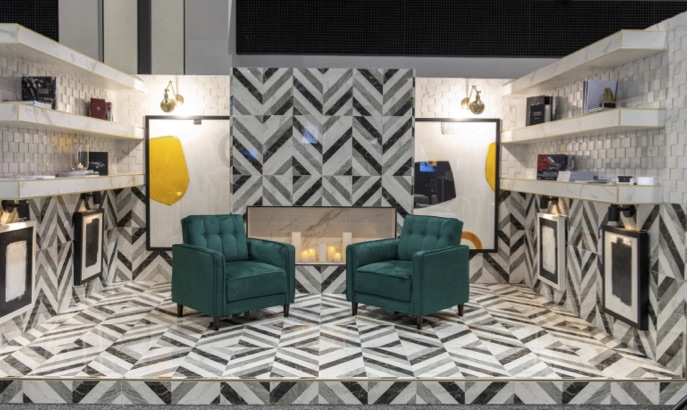 NTCA members celebrated at Coverings Rock Stars Awards: NTCA members Paige Pomerene, P2 Customs; David Mastrangelo, The Tile Studio, Inc.; and Jacob Harris of Coastal Custom Tile & Design, LLC, were honored among the 12 winners named the best and brightest young talent in the tile and stone industry.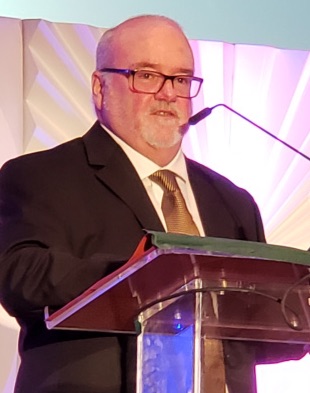 NTCA 2019 Tile Person of the Year: NTCA named Dale Kempster of Schluter Systems its 2019 Tile Person of the Year. This award recognizes a NTCA contractor, distributor or manufacturer member who has demonstrated a strong commitment to the tile industry and has supported the mission and goals of the NTCA. Kempster has served as a member of the NTCA Technical Committee for many years, has participated in two groundbreaking international labor summits, and was instrumental in the development of a Canadian version of the NTCA Reference Manual. He is also the first Canadian to be honored with award.
Joe A. Tarver Award – Tom Ade: Tom Ade, owner of Filling Marble and Tile in Egg Harbor City, N.J., was honored with this prestigious award that recognizes those who provide exemplary service to the industry. Ade is a long-time member of the NTCA, a former NTCA Regional Director and board member, and recipient of both NTCA's Ring of Honor and Tile Person of the Year Awards. He also made the NTCA Tom Ade Ceramic Tile Scholarship program possible by bestowing a generous donation to the association earmarked to support children and grandchildren of NTCA members who wish to continue their education. Over the past four years, the program has given students over $150,000 in scholarship funds.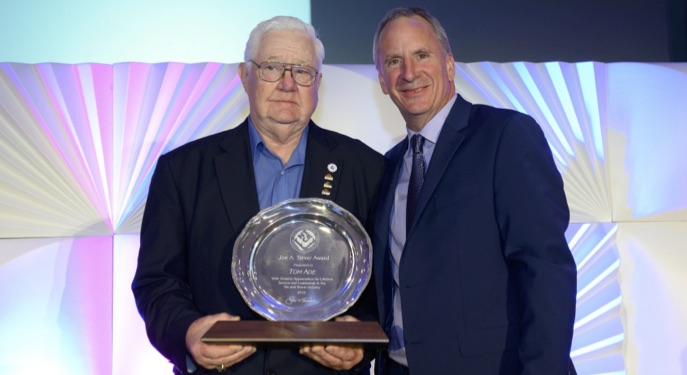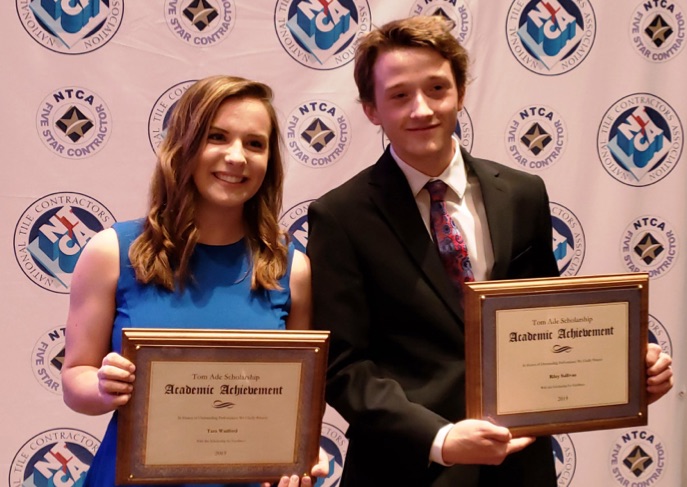 Tom Ade Ceramic Tile Scholarship Recipients: Since 2016, and due to a generous donation by 2019 Joe A. Tarver Award winner Tom Ade, NTCA has bestowed $5,000 scholarships on children and grandchildren of NTCA contractor members seeking higher education to pursue life goals. As part of the award, scholarship winners received an expense-paid trip to the trade show. This year, three winners were chosen out of 53 applicants. The winners were: 
Riley Sullivan, son of Dirk Sullivan and wife Gwen of NTCA Five-Star Contractor Hawthorne Tile in Portland, Oregon. Sullivan is an international baccalaureate diploma candidate. He plans to use his scholarship to further his studies, specifically focusing on ecosystem protection.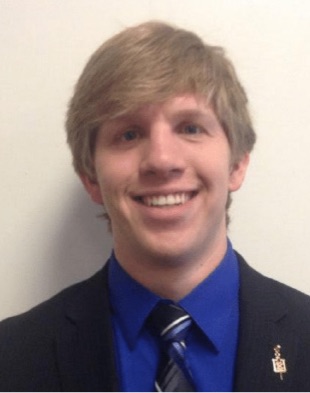 Tyler Kleinsasser, son of Roger Kleinsasser, owner of Tile Creations in Rapid City, S.D. After Kleinsasser graduates with a degree in Civil Engineering from the South Dakota School of Mines and Technology, he will be pursuing a Master's degree in Construction Engineering and Management. 
Tara Wadford, daughter of Nyle and Teresa Wadford of NTCA Five-Star Contractor Neuse Tile Service in Youngsville, N.C. Wadford plans to enroll at Liberty University, majoring in nursing and minoring in Spanish, and aspires to become a physician's assistant.
NTCA also awarded 10 other applicants $1,000 each. The additional scholarships were made possible through a sponsorship from LATICRETE International.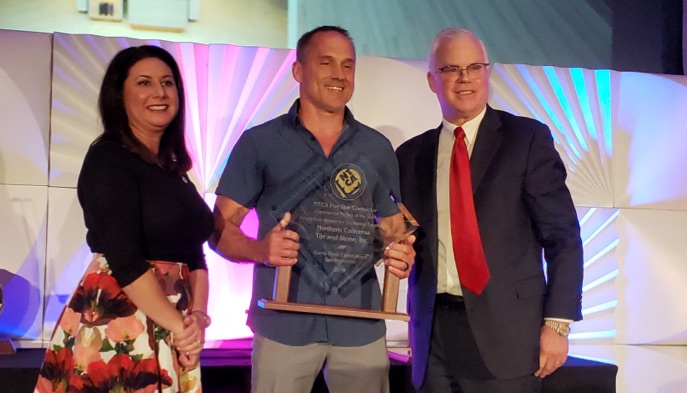 NTCA Five-Star Contractor 2019 Project of the Year winners: This award recognizes NTCA Five-Star Contractor members for installation excellence in residential and commercial projects that include ceramic tile, natural stone, mosaics and/or glass tile. For the first time in the awards' seven-year history, social media was used as part of judging criteria reflected in the "People's Choice Award." Five-Star Program Director Amber Fox said the People's Choice Award wasn't the only change this year. "This award is an opportunity to showcase craftsmanship, therefore we changed the judging criteria to increase the value of technical merit compared to last year." Judges were Richard P. Goldberg, architect and president of PROCON Consulting Architects and tile industry consultant; Kent Klaser of Ceramic Tile and Stone Consultants, Inc., and David M. Gobis, Ceramic Tile Industry Consultant, LLC. Awards were sponsored by Daltile. 
The NTCA Five-Star Contractor 2019 Project of the Year recipients are: 
People's Choice: Grazzini Brothers for the Milwaukee Bucks New Arena Fiserv Forum
Residential Achievement of Excellence Award: Boatman and Magnani, Inc., for Modern Mid-Atlantic Oceanfront Residence
Residential Project of the Year: Hawthorne Tile for "His & Hers" Bathroom
Commercial Achievement of Excellence: Artcraft Granite, Marble & Tile Co., for Phoenician Women's Spa
Commercial Achievement of Excellence Award: David Allen Company for the Columbia Hotel
Commercial Project of the Year: Northern California Tile and Stone Corp. for the Cache Creek Casino Resort Spa
Commercial Elite Achievement of Excellence: Rheinschmidt Tile & Marble for Scottsdale Fashion Square Mall
Commercial Elite Project of the Year: Superior Tile & Stone for the Palms Sky Villas in Las Vegas
NTCA Tile Setter Craftsperson of the Year Award announced: This award, brand new for 2019, will honor a tile setter's career, as well as artistry, technical soundness of installs and ability to correct problems. Open to NTCA member contractors and employees who have a 15-year minimum of setting tile, tile setters must be nominated by peers or those within the industry. The winner will be announced at Total Solutions Plus this fall in Nashville, Tenn. Deadline for nominations is June 28 – visit tile-assn.com/COY19 for details. 
CTDA Supplier of the Year: In a repeat performance from Coverings 18, The Ceramic Tile Distributors Association again recognized Crossville, Inc. as its Supplier of the Year. The award, which is voted on by CTDA's members, recognizes domestic and international supplier(s) who provide the most value to its distributor members and the ceramic tile and stone industry. This is Crossville's third time to receive the award.
Confindustria Ceramica North American Distributor Award: Confindustria Ceramica chose Montreal's Ciot as its North American Distributor of the Year recipient. The award celebrates the close connection between Italian tile manufacturers and their valued North American partners.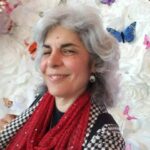 Editorial Director and Senior Writer for TileLetter and TileLetter ARTISAN
Lesley Goddin has been writing and journaling since her first diary at age 11. Her journey has taken her through a career in publishing and publicity, landing her the editor position of TileLetter and its special publications in 2006. Her goal is to educate, inspire, recognize and encourage those in the tile industry -- especially the tile and stone contractor. Other interests include the soft, purring marvels known as cats, labyrinth walking, drumming and percussion, and a range of spiritual, musical and artistic pursuits.