The tile offerings at Coverings last week were bursting with color, shape, and style – the first time we've gotten to see these tile introductions live in two years! Tile Council of North America, Ceramics of Italy and Tile of Spain all offered tours through their respective pavilion to give a taste of what will be coming to walls and floors near you in the near future.
Here's an overarching sample of the major tile trends this editor saw as she ambled through the show floor at the North Hall of the Orange County Convention Center.
Big and beautiful
Super large format thin porcelain slabs were plentiful — in gem patterns, or marble looks, oxidized aesthetics or textile digitally printed patterns that combine the appearance of wallpaper with the durability and longevity of porcelain.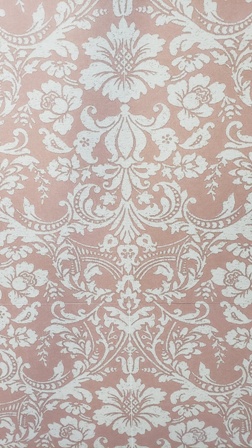 You're so vein
Marble looks and ever-more sophisticated veining reined at the show. Lamosa introduced a line that featured a carving effect that gave 3D depth to the visual veining.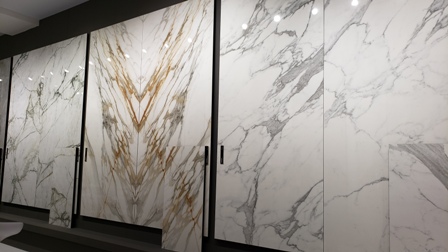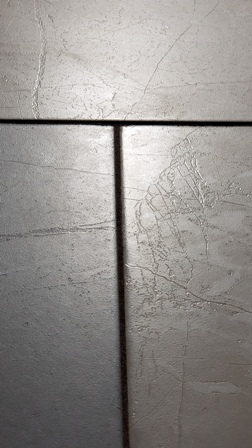 Buzzing at the hive
Coverings was a virtual honeycomb of hexes in every size and treatment, sparked with color or flashed with gold, in stone visuals or cement, patterned formats. Sizes ranged from heroic to modest for floors and walls.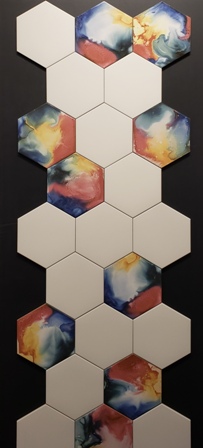 Color pops
There was a veritable garden of green tones prompted by the biophilia movement across a range of tile offerings, and blue did double duty as a vibrant accent or a new neutral. Playful sparks of color created vitality and delight. Gold is re-emerging as a warm tone that brings regal luster in veining or accents. Color also brought warmth and a humanizing effect to concrete, cement and plaster texture tiles. And color also gave new life to traditional and re-imagined terrazzo looks. But don't rule out black, white and grey – these continue as classic tones and neutrals.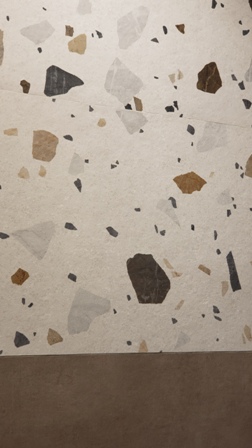 Gouache and glass
Glass is a perennial favorite, and glass tiles as standalone products or in mixed media patterns continue to be popular. Glassy, gouache glazes add a reflective, and handmade dimension to wall tiles; new technology seen at Anthology imbues glass tiles with a metallic accent that can be used in pool installations, and Icon's Celso line offered a shimmer that formed a textured pattern and incorporated visual veining – a trifecta! Metallic and opalescent glazes also added sparkle.
Texture and Technology
Tone on tone or deeply pigmented patterns and carved, gentle flowing textures or chunky wall patterns give dimension and interest to walls. For floors, American Wonder Porcelain showed Traction Enhanced technology on its floor tiles to fight slip and Crossville's Portugal line offers textured limestone look tile for grip and tactile elegance.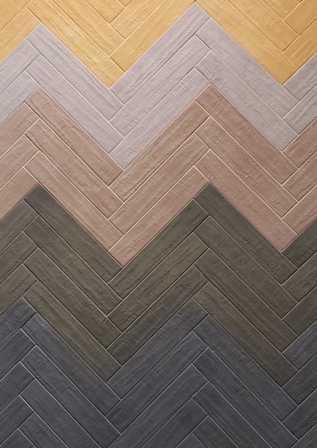 For more trends, check out Alena Capra's 2021 Tile Trends story at https://www.tileletter.com/coverings-announces-top-10-tile-trends-for-2021/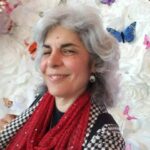 Editorial Director and Senior Writer for TileLetter and TileLetter ARTISAN
Lesley Goddin has been writing and journaling since her first diary at age 11. Her journey has taken her through a career in publishing and publicity, landing her the editor position of TileLetter and its special publications in 2006. Her goal is to educate, inspire, recognize and encourage those in the tile industry -- especially the tile and stone contractor. Other interests include the soft, purring marvels known as cats, labyrinth walking, drumming and percussion, and a range of spiritual, musical and artistic pursuits.