Crossville, Tennessee – Crossville, Inc. has announced two promotions within its sales organization. Tom Kettering and Anthony Coggins are both expanding their roles as directors of sales for their respective geographic regions.
"As our business continues to grow and evolve, it is critical to ensure that our sales organization has the proper leadership focus and structure to succeed. I look forward to working with Tom and Anthony as they cultivate their new team members and customers to take our business to the next level," said Larry Browder, Crossville's Executive Vice President of Sales.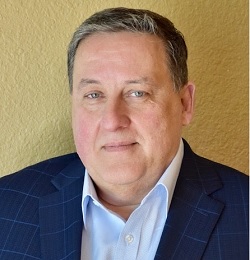 Kettering, previously a Crossville divisional manager, has been promoted to Director of Sales–Midwest/East. In addition to his existing responsibilities overseeing Crossville's independent distribution division in the Midwest/Northeast, Kettering will now lead the sales efforts for the Southeastern Distribution division. Kettering is an experienced sales manager with a demonstrated history of success in the tile and building products industry. In his lengthy tenure with Crossville, he has established himself as an innovative leader who's adept at creating and executing sales and business strategies to grow market share. Prior to joining Crossville, he served as the Western Division Sales Manager for Interstate Supply Company and then as Director of Commercial Sales for ISC Surfaces.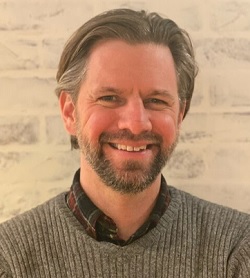 Anthony Coggins, previously regional sales manager for Crossville Studios–Mountain, has been promoted to Director of Sales–West/Mountain. In his newly expanded role, Coggins assumes the sales leadership responsibilities for Crossville's Western independent distribution division. He will also continue to lead the sales efforts in the Studios Mountain region. Coggins has been a part of the Crossville Studios team for 19 years in various roles of increasing responsibility. He began his Crossville career in the Charlotte, North Carolina branch and worked his way up to residential and A&D sales positions, as well as branch manager. Five years ago, Coggins relocated to Denver, Colorado to lead the outside commercial and residential sales teams in the Studios Mountain region. Since his arrival in Colorado, his guidance has played a pivotal role in revitalizing the business in the region.
Crossville, Inc. and Crossville Studios are wholly owned subsidiaries of Curran Group, a privately held holding company renowned for its core values of family, respect, partnership, integrity, and improvement.
For more information, visit crossvilleinc.com and crossvillestudios.com.
---
About Crossville Inc.
Founded in 1986, Crossville Inc. is a U.S.-owned and operated manufacturer of award-winning tile collections for residential and contract applications. Its headquarters and manufacturing facilities are located in Crossville, Tennessee. Crossville, Inc. is a wholly owned subsidiary of Curran Group, a privately held holding company renowned for its core values of family, respect, partnership, integrity, and improvement.
An industry innovator, Crossville is the first U.S. tile manufacturer to achieve the following:
– production of large format tile on site,
– manufacturing of tile with certified recycled content,
– development the Tile Take-Back® Program for recycling fired porcelain tile,
– attaining of certification for waste recycling programs,
– earning of TCNA's Green Squared certification for all of its U.S.-produced tile lines,
– distribution of a complete line of large format porcelain tile panels, and
– designation as a net consumer of waste in the domestic tile industry.
For more information on Crossville, visit crossvilleinc.com.