As proponents of this industry undoubtedly know by now, last November Brad Denny of Nichols Tile and Terrazzo in Joelton, Tenn., took on the role of Executive Director for the Ceramic Tile Education Foundation (CTEF). 

Making the shift from COO at Nichols to Executive Director of CTEF was a giant leap that holds a lot of novel challenges, and also is greatly informed by Denny's experiences at Nichols, in the industry, and his worldview and attitudes.

Starting this month, we'll offer informal quarterly updates in this "CTEF Journal" in which Denny shares both about his personal journey as new CTEF Executive Director and how he is looking to lead the Foundation into the future. 

– Editor
What in the world have I gotten myself into?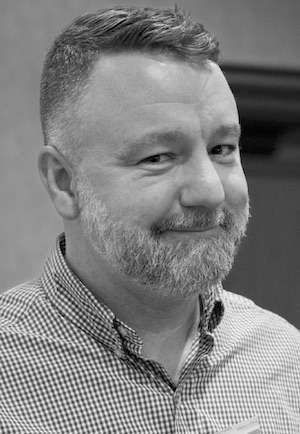 My family business is approaching 50 years! That's an accomplishment, but it does have its challenges. Dad (Billy Denny) and Sis (Amber Hunter) have it running pretty smoothly without much interaction from me. I was the problem solver – although I sometimes went looking for problems! – but that's kind of what draws me to the CTEF. I love being out in the field thinking about challenges. However, I also love seeing the light bulb go off above the head of someone I have been nurturing when they figure out a solution BEFORE I do! I hope I can have that same effect on others on a grander scale with this foundation built on great education. Then I could contribute more than I ever could with our small business.
It's a big responsibility and those that came before me were/are doing an awesome job. I need to remind myself to tread lightly Bradford!! Don't rock the boat, just carefully pick up an oar!!
So, what is it I actually do here? Is there a how-to manual? Not really, it's mostly been two people operating the day-to-day business. They didn't need standard operating procedures (SOPs). They had their plate full with the operations. But if we ever want to grow – and if I'm ever going to understand anything we do without being a burden! – as well as meet more needs, we need some SOPs for the organization. So, I need to add that to my to-do list.
We have to get this CTI (Certified Tile Installer) and ACT (Advanced Certifications for Tile Installers) thing going. Certifications are weird – people love them and hate them. Installers are excited to use them to set themselves apart. Many installers love accomplishing something special for their craft and find the challenge rewarding. Contractors are finding them helpful to classify their skilled labor force. Specifiers see the value in being able to prequalify the labor to be actually qualified. Our industry lacks clear distinction of skills like others, so they serve a huge purpose. I need to get these tests out there!!! Yet the detractors are there, and they feel certifications don't do anything for them: they are too much of a hassle, they're not fair, they are too much money, they don't need someone else telling them they are good…how do I address that? We need to raise the value of certifications and educate about them. Another one for the to-do list.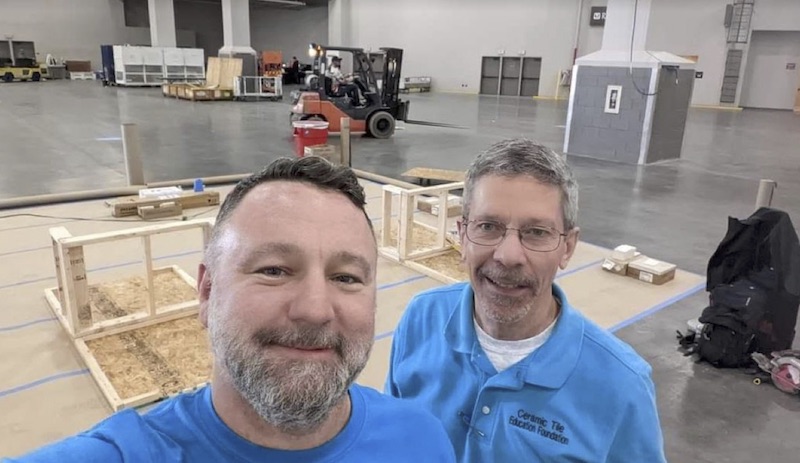 Also, to keep certifications at a price level that makes sense, we have to keep costs low with all this inflation going on. We can't (yet) afford a traveling truck to go all over the country and don't have people to commit to that. Hosts have been working well, but I need to get a great marketing kit out to them, so they understand the costs and needs, and a reliable group of Evaluators out there trained up to get to all these places. We currently have the bones of all this, but if I am the odd duck here, I could spend some time looking at it with fresh eyes: to the to-do list it goes!
CTEF is the Ceramic Tile Education Foundation. What kind of education are we doing?? Currently we are conducting the Understanding and Installing Ceramic Tile (UICT) class and the Mortar Shower Base and Waterproofing (MSB&WP) classes and custom training for those in and out of the industry. We also will have an Inspection course later in 2022. I am looking forward to sitting in on that one, but what else can we do?
We should see if we can maybe incorporate training and education for skills and tasks related to the modules that have to be built for the CTI and ACT. It requires a lot of time and labor to build those things; it's a huge part of the cost – let's use them!! We would need to include that information in the marketing outreach. Another for the to-do list!!
So, to date…the ever changing and evolving to-do list:
Understand where CTEF has been and where it is going.
Establish systems and SOPs.
Develop CTI/ACT education and marketing to help shed light on the mystery.
Continue to find ways to raise the value of certification.
Evaluator training and management.
Plan more CTI/ACT tests around the country.
Expand education and training and get the word out about it.
Those are great items to accomplish, but now I need some measurable goals. I also need to tap into these awesome supporters and get their input. We have a stellar board and two committees, marketing and fundraising, to help guide us and grow us.
Wherever I have been, whatever the situation I'm in now, and however the future pans out…it's day by day and I'm thankful for the opportunity! I love this trade and hope the best for it. I am certainly humbled to play a part in making it better.
Got questions or comments? Contact Brad Denny at [email protected].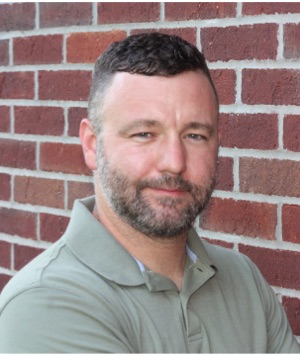 Brad Denny CTI #1190 has been intensely active in the tile industry for many years. He has served as Region 6 Director for the National Tile Contractors Association (NTCA), received the NTCA Dedication to Membership award – a recognition specially created just to honor his passion for methods, standards, and the internet – and chaired the NTCA's Social Media Subcommittee as well as moderated the Tile Geeks Facebook group.
Brad also served as the Co-Chairman of the NTCA Training and Education Committee with Sam Bruce of Visalia Tile for 2020 and 2021.
In 2021, Brad received the prestigious NTCA Tile Person of the Year Award. This award is given to someone who has positively impacted NTCA through participation in the Association's programs.
Before becoming Executive Director for CTEF, Brad was vice president and COO of  Nichols Tile & Terrazzo Co, Inc.,  a family-owned tile contractor business located outside of Nashville, Tenn., and NTCA Five-Star Contractor Member of the NTCA.