"Life itself is your teacher, and you are in a state of constant learning."

– Bruce Lee
Welcome to April – no foolin'!
There is a lot of great content for you to read this month, but let me first draw your attention to the Training and Education story about the very first open Certified Tile Installer (CTI) exam of the year that took place in late February at Carpet and Tile Warehouse in Vero Beach, Fla. This long-awaited event – after the nearly endless year of pandemic 2020 – kicks off what we hope is a full spate of CTI tests coming to a location near you. Already several others are in the works, and Carpet and Tile Warehouse vows to hold another one in early December, so stay tuned.
Also take a look at Bart Bettiga's One-to-One story with Karl Parker, owner of All American Design and Construction here in Albuquerque, N.M. Karl has been instrumental in bringing the GS-29 wet area tile installer license to New Mexico. Learn how he worked with the plumbing chief, building chief and local home builder association to get this license instituted – and how he is now the first person from the tile industry to serve in an IAPMO chapter.
NTCA Five-Star Program Director Amber Fox gives a rundown of training and programming for the elite group of NTCA Five-Star Contractor members in 2020, and a recap of the very first Foreman/Supervisory Bootcamp. Fox also explores some of the other benefits and support this group enjoys. Want to learn more? Email her at [email protected].
Our Business story delves into some of the flexible options that companies can enjoy with voice over internet protocol (VoIP) systems that turn outdated, plodding office phones into sleek, responsive and fully-featured communication systems with a myriad of capabilities – all for generally less cost than a landline.
Our A&D feature takes a look at something that's important for A&D professionals to know – the formal approval of specific and measurable walkway safety criteria for swimming pools, spas and hot tubs by IAPMO, known as the 2021 Uniform Swimming Pool, Spa & Hot Tub Code (USPSHTC). The article outlines the new criteria, and also the availability of an international standard for testing product slip resistance, called the "German Ramp Test" that was heretofore not commercially available in the U.S. However, TCNA's Product Performance Laboratory is now making this testing available on our shores.
NTCA member James Wright penned a letter in response to the recent Ask the Experts column about installing porcelain tile over a cushioned vinyl floor (see below). Apparently, this is not as rare a practice as we'd like to think. Jim noted, "doing a job right costs money," but doing it right helps you sleep better at night.
Finally, we all know how critical proper lighting placement is for tiled walls if we want to avoid the appearance of unsightly lippage. In this month's Technical article, Mike Gillett of Commercial Ceramic, Inc., unpacks the details about critical lighting/wall wash lighting so you can achieve the best effect for your newly tiled walls.
And a reminder – normally, we'd all be meeting this month at Coverings. We'll have to wait a little longer to do that – July 9-12 in Orlando. But this month, on April 28, tune in to Coverings Connected for some prime education and programming that is sure to whet your appetite for the live event later this year. Visit www.coverings.com/connected for details.
God bless,
Lesley
[email protected]
---
Letter to the editor
I read the February 2021 Ask the Experts article on the problem of the install over soft cushion vinyl with great interest. I wanted to share my experiences with the same problem.
Years ago I use to do work for a flooring store here in Wisconsin. I was a subcontractor and would do installs for an agreed-upon rate. Too often, the "design" people were basically just sales people who drew pictures and sold product. In order to sell jobs competitively, installers were compelled to do whatever it takes to get the job done. They never wanted to tell the homeowner that the vinyl had to come out and that we can just nail cement board down. I would tell the store owner that we aren't supposed to do that. Eventually they weeded me out as an installer because I wasn't a team player. And I haven't looked back since.
Doing a job right costs money, there are no two ways about it. Supply and demand creates these problems as well. When you're a young installer looking for work or have a large crew that you need to keep busy, sometimes shortcuts are made. Or when "flooring stores" are competing to sell against the box stores, they will sell the product, but don't want to back you up on the labor. Fortunately for me now, I am in a position in my career (I am 56 years old now) where I can pick and choose my jobs.
Thank you for providing articles like this. It helps to know that I am doing things right.
Your fellow tile guy,
James Wright
Local Design/Construction Department
LDC Zone 7 | Volunteer Support Group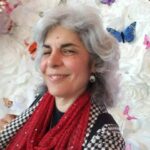 Editorial Director and Senior Writer for TileLetter and TileLetter ARTISAN
Lesley Goddin has been writing and journaling since her first diary at age 11. Her journey has taken her through a career in publishing and publicity, landing her the editor position of TileLetter and its special publications in 2006. Her goal is to educate, inspire, recognize and encourage those in the tile industry -- especially the tile and stone contractor. Other interests include the soft, purring marvels known as cats, labyrinth walking, drumming and percussion, and a range of spiritual, musical and artistic pursuits.