Holidays are happening at the TileWorks! Check out these amazing events and opportunities.
Ceramic Bells Class: December 2, 7:00 p.m. to 9:00 p.m.
Join artist Fiona Trachtenberg for a night of creativity! Ring in the season, and make your own decorative ceramic pinch pot bell chimes. Trachtenberg will guide you through the ceramic bell creation process and building the hanging display. Staff will glaze and fire your work for you. Ages 17 and up. Register here.
Holiday Photos at TileWorks: December 10, 10:00 a.m. to 4:00 p.m.
Come to TileWorks of Bucks County to have your holiday photos taken in front of the fireplace in the Big Room of this National Historic Landmark! TileWorks will be decked out in its holiday finery to celebrate the season! Photographer Evan Leslie will take three high-resolution photos of you and your loved ones that will be emailed a few days after the shoot. Each appointment is 20 minutes. Additional images can be purchased. Schedule your shoot here.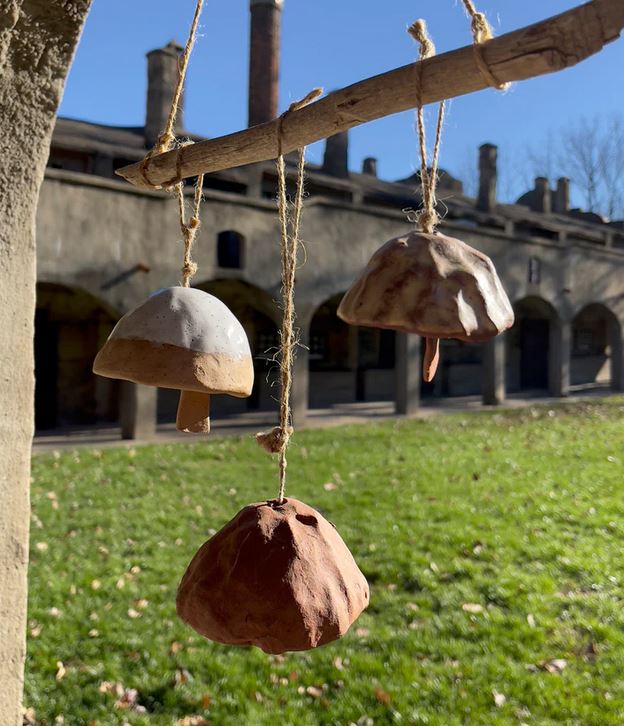 Mandy Baker Artist Lecture: December 10, 5:30 p.m. -7:30 p.m.
Mandy Baker from Whispering Hill Studio makes tiles using traditional hand-forming methods and is inspired by the shapes and patterns found on her farm and in her garden. Join us for this special artist lecture as Baker shares her unique perspective on tile making and Mercer's influences on her work. Register here.
2022 Collectible Ornament
Shop our winter holiday collection, including our new 2022 Moravian Star ornament. Tilework's shop features Bucks County-made tiles, pottery, and other Mercer-inspired hand-crafted gifts and accessories. Each year, our team selects an element from one of Mercer's designs to be featured on the tree. Shop now and share the gifts that make TileWorks special with those who are special to you. Shop the holiday collection here.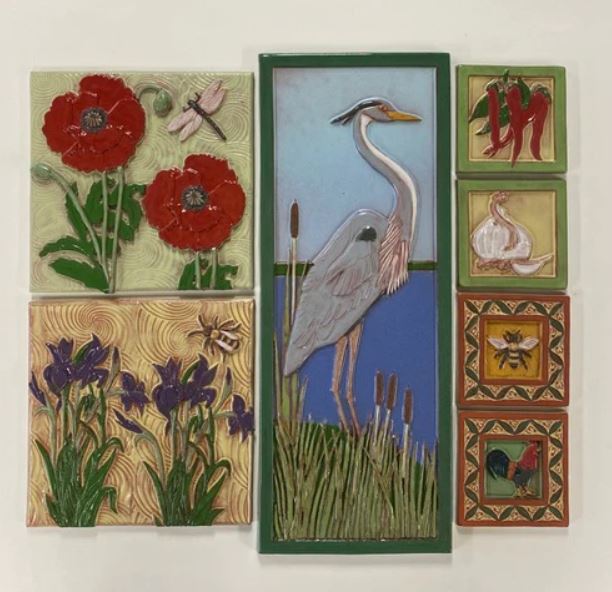 Make a Mercer-style Mosaic: February 9- March 11, 6:00 p.m. – 9:00 p.m.
Turn your design into a Mercer-style mosaic! Led by ceramic artist Julianna Lange, you will use traditional techniques patented by Henry Mercer to complete your own unique 12″ X 12″ tile plaque over the course of three Tuesday nights and one Saturday day session. Staff will fire your work for you. Ages 17 and up. Spaces are limited. Register here.
Raku Classes: April 15, 10:00 a.m/12 noon/2:00 p.m./4:00 p.m.
Learn Raku with the well-known local artist Eric Boynton from Clay Rat Studio! Take advantage of this unique opportunity to create using this Japanese technique originally used in the 1550s. Boynton will supply you with a 6-inch vessel which you will decorate with Raku glazes. This dramatic firing technique yields some of ceramics' most spectacular glaze effects, and you'll be able to take home your luminous creations! Ages 18 and up. Classes are weather dependent and will be rescheduled to April 22nd in case of rain. Sign up here.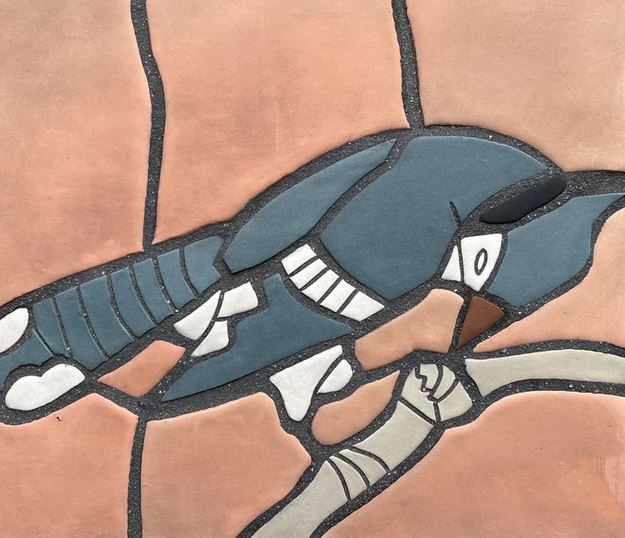 Sherri Warner Hunter Workshop: May 13, 14, 15, 16 and 17
CONCRETE CAMP: Hybrid Armatures Combining foam, metal, & concrete to create sculptural forms. 5 day workshop. We'll combine a variety of materials to enhance the possibilities of carved polystyrene sculptures. Non-welded elements created with rebar, wire, expanded metal mesh, or PVC, will be added to provide installation systems, strength, and/or details, prior to layering the forms in concrete. These pieces can be further developed as a concrete sculpture or used as a mosaic substrate. Sold out. Please call to be on the waitlist. 215-239-9795
Tile Fest '23: May 20-21, 10:00am.- 4:00 p.m. – Save the Date!
Join us for the nation's premiere Tile Fest. For two days, the building and grounds at the TileWorks will become a marketplace of contemporary, vintage, and antique tiles displayed by makers and collectors from around the globe. In addition, there will be demonstrations and activities for the Tile Curious.Enjoy beautiful tiles, demonstrations, and local food trucks. Get more information here.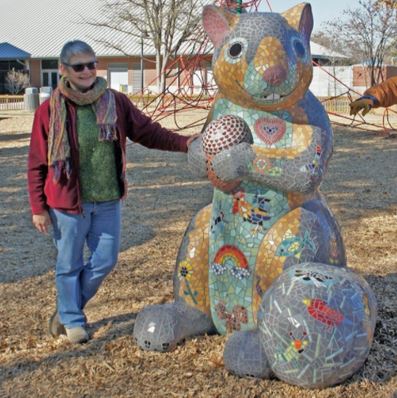 TileWorks is open for tours and shopping 6 days a week Tuesday through Sunday from 10:00-5:00 pm. Last Tour at 4:00 pm.Call to schedule a free consultation with one of our design experts.130 Swamp Road Doylestown, PA 18901215-239-9797
Extended hours for holiday gift shopping are Saturday and Sunday, December 3 – 17, 10:00 a.m. – 7:30 p.m. Holiday hours are Christmas Eve and New Year's Eve 10:00 a.m. – 1:00 p.m.; closed on Christmas and New Year's Day.