In this day and age, tile installation professionals are well aware that having the luxury of time to complete their projects is a thing of the past. We live in a faster-paced world today; it seems as if everyone wants something yesterday. That certainly was the challenge that faced Tim Naumann, owner of All Set Tile & Marble of Lancaster, Pa., relative to the project he was awarded at Sun Motor Cars BMW of Mechanicsburg, Pa.
"We were called upon for this specific application," stated Naumann, "which was a 5,000 sq. ft. expanse including a 12"x24" exterior carport. It needed to be turned around as fast as humanly possible. As a matter of fact, its timetable mandated having same-day foot traffic and following-day car traffic, allowing for vehicles that were carrying heavy loads.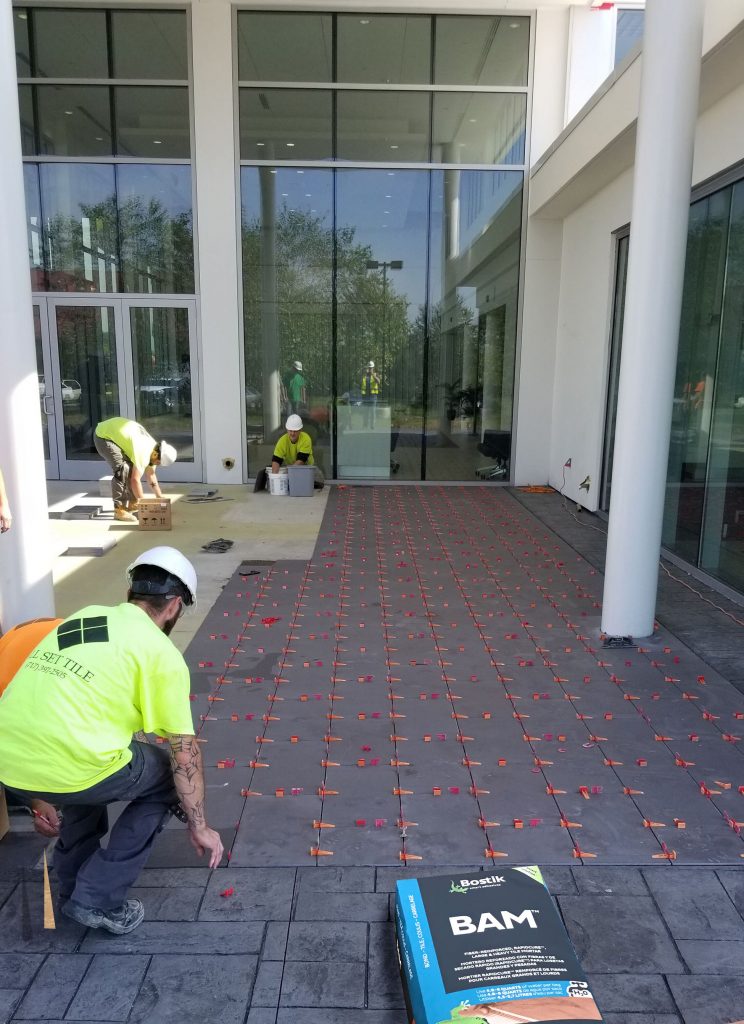 "So, we went to our distributor, H.H. Bealler & Co. of West Reading, Pa., looking for a new, fast-track installation product, clearly because the schedule for this project was so intense," he added. "We had 1,400 sq. ft. of 12"x24" porcelain tile to install, and the showroom was opening the next day! To add to the pressure," Naumann continued, "the only way to drive cars into the showroom would be through this carport!"
Naumann's team found out about Bostik's new rapid-setting mortar, BAM™,which had not yet even been officially introduced to the marketplace. "What happened after that was amazing," Naumann declared.
All Set's people installed and grouted all on the first day, and by the second, not only were cars driving over the newly tiled flooring, they were doing so along with all the construction lifts, as well.
"There is a definite need for a product like this out there," Naumann said. "Construction schedules are forever changing, becoming more stringent on time constraints than ever before. Once a floor is down, all the other trades come in. If the product is still not 100% cured, tiles will chip and crack. We don't even want to think about that! BAM had the PSI and bond-strength we were looking for. Other companies' products simply do not have that turnover rate.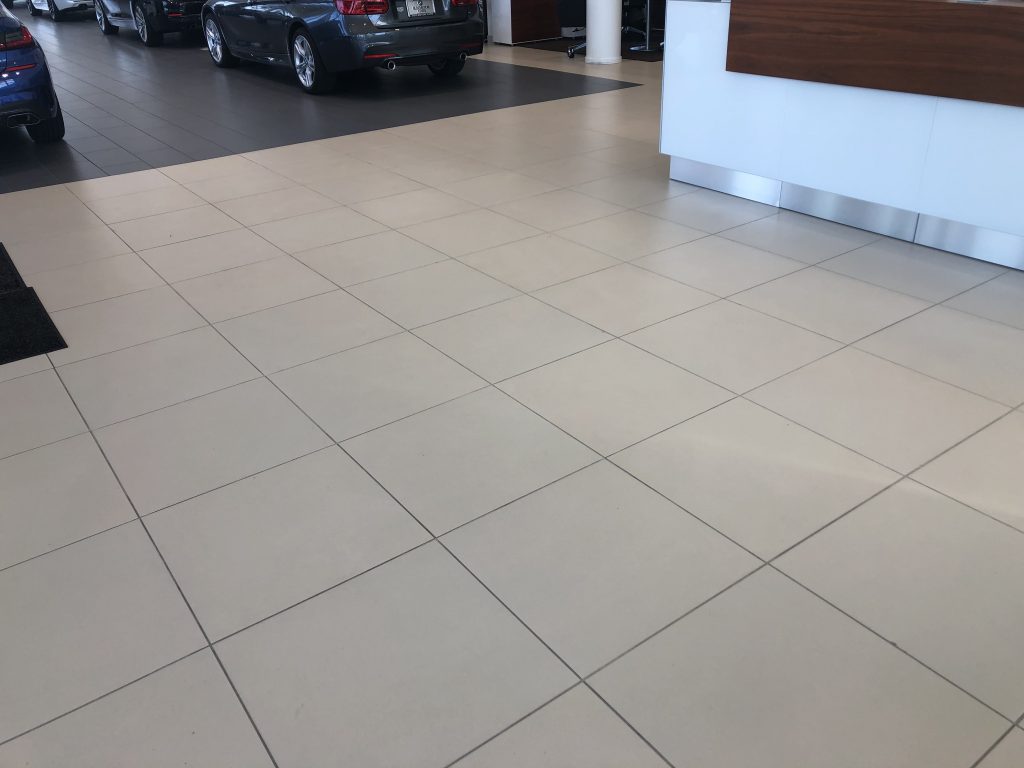 "BAM is a product that I am comfortable with," Naumann added. "It absolutely proved itself in this installation. We will use it again. In the past, companies such as ours would have to wait two to three days for mortars to set before beginning the grouting process. Now, with BAM we're done in 1-2 days with the entire installation!" beamed Naumann.
"I've been in business 28 years," he said. "Everyone is always claiming to be coming out with something faster, better, but BAM – this one really is!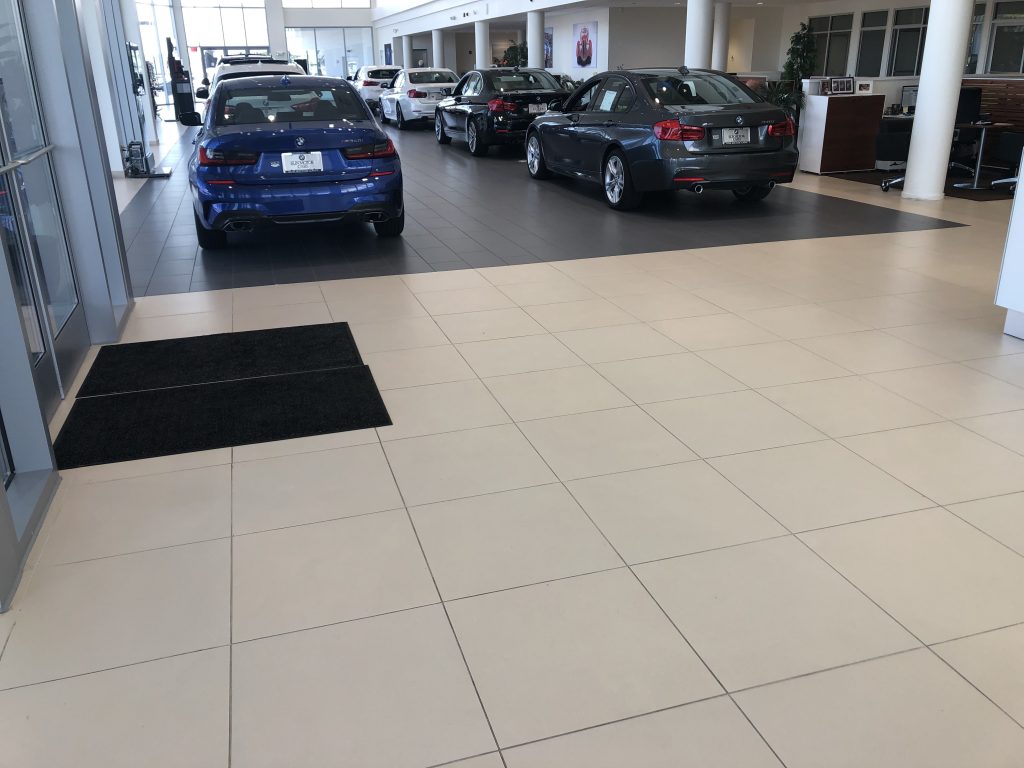 "Now it must be mentioned that the weather for this installation was ideal," declared Naumann. "If [BAM] works well in all weather situations, and we believe it will, it'll be one of the greatest new products to ever hit the marketplace!"
Bostik's BAM is a high-performance, fiber-reinforced, extended-open-time mortar, ideal for installation of extra large and heavy tile material. Incorporating Bostik's RapidCure™ Technology. BAM is specifically formulated for optimal performance in both commercial and residential applications of large-and-heavy tile, glass tile, mosaics, quarry, porcelain, ceramic, most natural stone tiles, and today's gauged porcelain tile/panels. The RapidCure™ Technology that is included in BAM, results in a consistent cure that, in most applications, will be grout-ready in just four hours. Additionally, BAM offers "open and adjustability times" of up to 30 minutes at exceptional bond strength that exceeds ANSI 118.15 requirements.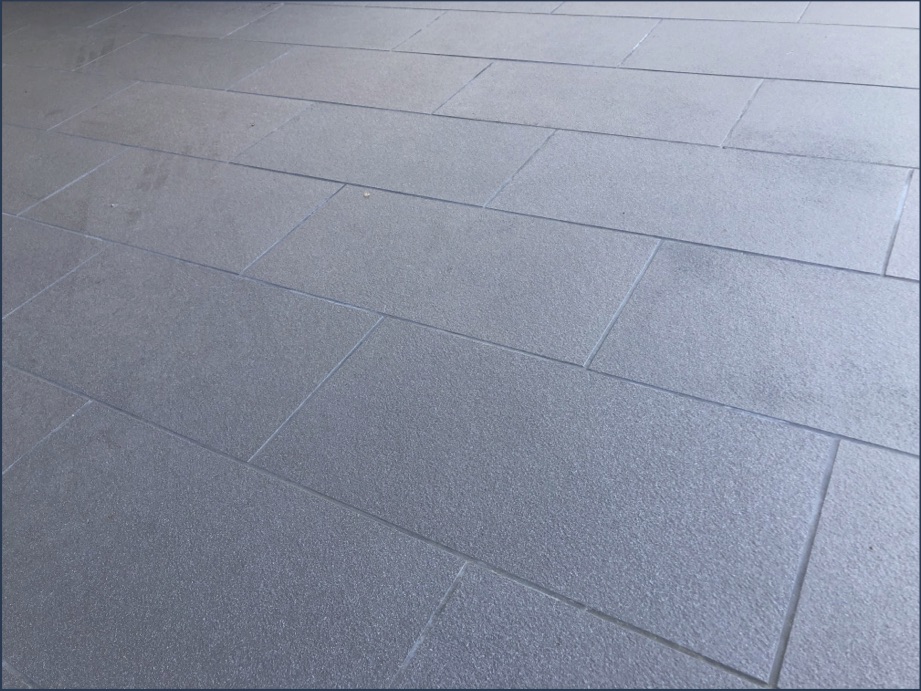 Ideal for use over uncoupling membranes and various sheet membranes, BAM is ideal for use over properly prepared concrete, cement backer boards, masonry, concrete block, mortar beds, cement terrazzo, structurally sound exterior-grade plywood (interior/dry use only), well-bonded vinyl composite tile (VCT), existing tiles, cutback adhesive residue (dry only), and much more.
"Bostik's focus is to continually come up with high-tech chemical formulations that offer needed solutions, said Adam Abell, Bostik's Market Manager, Tile & Stone Installation Systems. "We like to call this 'the intersection of method improvement via chemical advancement'."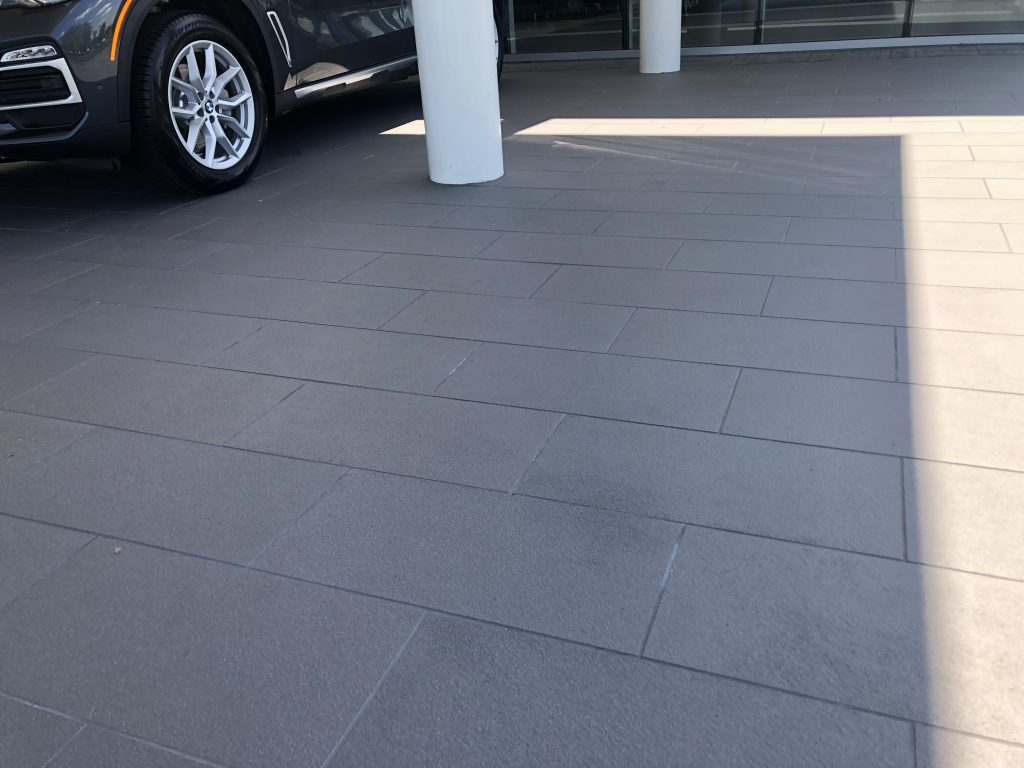 "Bostik has not only made the commitment to provide the marketplace with high-technology solutions for every stage of surfacing installation (surface preparation, applying mortar, grouting and sealing)," Abell added. "Our flooring installation products also must cure as fast or faster than ever before. This, of course, expedites the process, allowing our flooring contractors the luxury of confidently leaving early. It also makes it possible for the next trade in line to begin their magic ahead of the initial schedule."
All Set's Tim Naumann summed up his first experience with Bostik's new fast-track product. "We like to be a 'one-stop-shop,'" he said. "Because of that, we favor bringing in full pallets of a full system from one manufacturer to ensure successful installation, and frankly, warranties usually require that, as well. It looks like BAM is not only a great installation product, it also may help me run our business in a way that we prefer!"