FILA Solutions, a leader in the manufacturing of surface treatment, protection and maintenance products for ceramic tile and natural stone, was awarded the "Best Of" Innovation for its FILAMARBLE AID, during The International Surface Event (TISE), January 30-Feb 1, 2018 at Mandalay Bay Convention Center in Las Vegas.
TISE choses the "Best Of" Awards Program winners for 2018, and FILA Solutions was chosen as winner in the Innovation Category. TISE, along with the awards program sponsors, host the "Best Of" Award programs to celebrate industry innovation and ingenuity, and exhibitors' contributions to the floor covering industry. The "Best Of" Event Awards is an annual awards program for exhibiting companies whose product, program, service, business practice and/or booth design are considered to be "Best Of" in their class.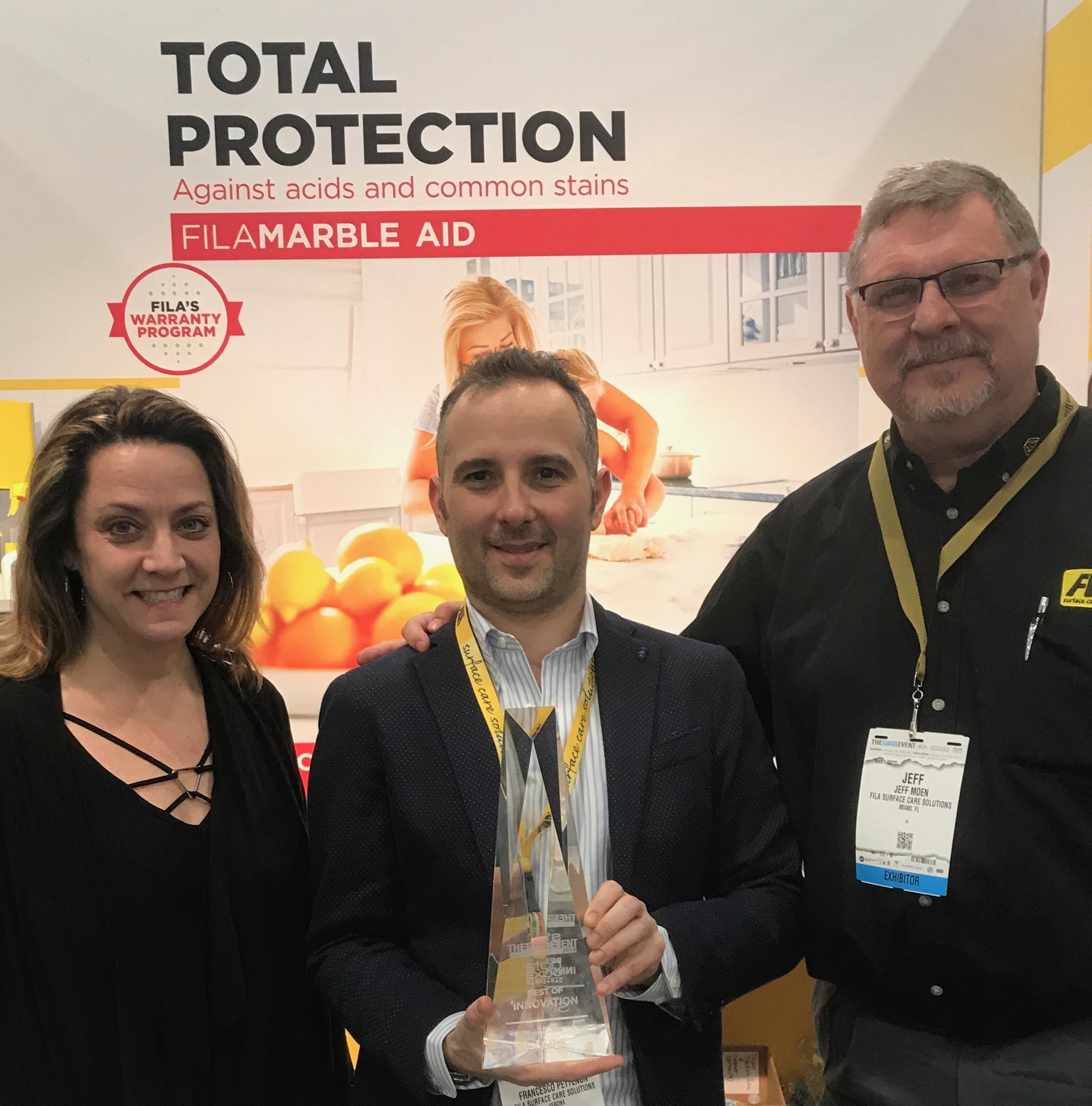 Francesco Pettenon, CEO of Fila Group (representing the family's third generation), says the team in Italy was very excited to hear the news. "We all worked very hard to develop this technology and this proves our perseverance paid off."
The new FILAMARBLE AID is a two-component, odorless water-based treatment which protects natural stone and polished marble against acid and stains. FILAMARBLE AID creates a barrier for polished surfaces, ideal for vanities and kitchen counters that may come in contact with alkaline products, acids or just everyday dirt.
According to Jeff Moen, Director of Sales & Marketing of FILA Solutions, "We had a slew of TISE attendees stop by our exhibit and learn about this new product firsthand. It was well received by everyone at the Show."
For more information, call FILA Chemicals USA Corp at #305-513-0708 or visit http://www.filasolutions.com/usa.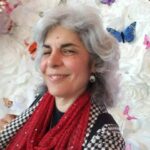 Editorial Director and Senior Writer for TileLetter and TileLetter ARTISAN
Lesley Goddin has been writing and journaling since her first diary at age 11. Her journey has taken her through a career in publishing and publicity, landing her the editor position of TileLetter and its special publications in 2006. Her goal is to educate, inspire, recognize and encourage those in the tile industry -- especially the tile and stone contractor. Other interests include the soft, purring marvels known as cats, labyrinth walking, drumming and percussion, and a range of spiritual, musical and artistic pursuits.